Trump brings in 2 Indian-Americans for top govt. posts
Trump brings in 2 Indian-Americans for top govt. posts
Sep 13, 2017, 05:12 pm
2 min read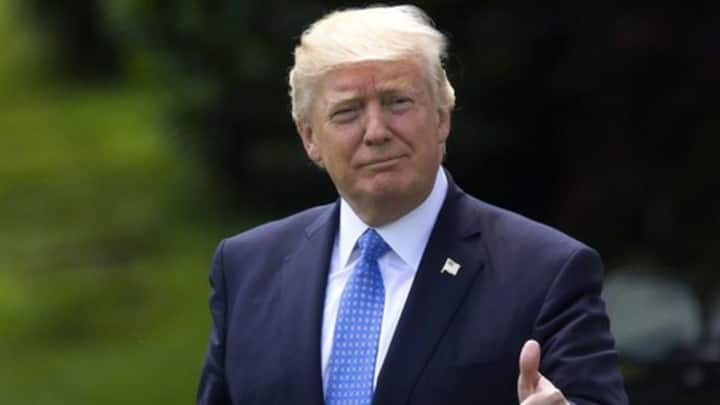 Indian-American Raj Shah has been appointed to a key position in US President Donald Trump's communication team. "Raj Shah will serve as deputy assistant to the president and principal deputy press secretary," the White House said. Trump has also nominated prominent Indian-American lawyer Manisha Singh to a key State Department position dealing with economic diplomacy. Her appointment needs to be confirmed by the Senate.
Shah seen as a powerful presence in White House
Shah was among the handful of Trump aides to enter the White House hours after Trump's inauguration. He was identified as one of the three West Wing Power Player in the White House along with Hope Hicks and Eli Miller, in April.
Shah, 32, was born and raised in Connecticut. His parents, who hail from Gujarat, moved to the US in the 1980s. Shah, an engineer by profession, was director of opposition research in the Republican Party before he moved to the White House. He previously served as deputy assistant to the president and deputy communications director in the White House.
Singh was born in Uttar Pradesh, India, and moved to the Florida, USA, with her parents as a child. She completed her BA from the University of Miami, JD from University of Florida College of Law and LLM in International Legal Studies from the American University. Singh has practiced law at multinational law firms and for an investment bank.
Manisha Singh has held several high-profile posts
Singh, 45, currently holds the position of chief counsel and senior policy advisor to Senator Dan Sullivan. She will be serving as the assistant secretary of state for economic affairs if confirmed by the Senate. Previously, she served as deputy assistant secretary of state in the Bureau of Economic, Energy and Business Affairs and as a senior aide to the Senate Foreign Relations Committee.
Trump appoints Hope Hicks as White House communications director
Trump has appointed his confidant Hope Hicks as the White House communications director. The position earlier was held by Anthony Scaramucci, who was sacked after a brief 10-day tenure after going on an abusive tirade against his fellow colleagues to a reporter.