After attending 'Howdy Modi' event, Trump will meet Imran Khan
After attending 'Howdy Modi' event, Trump will meet Imran Khan
Sep 21, 2019, 09:17 am
3 min read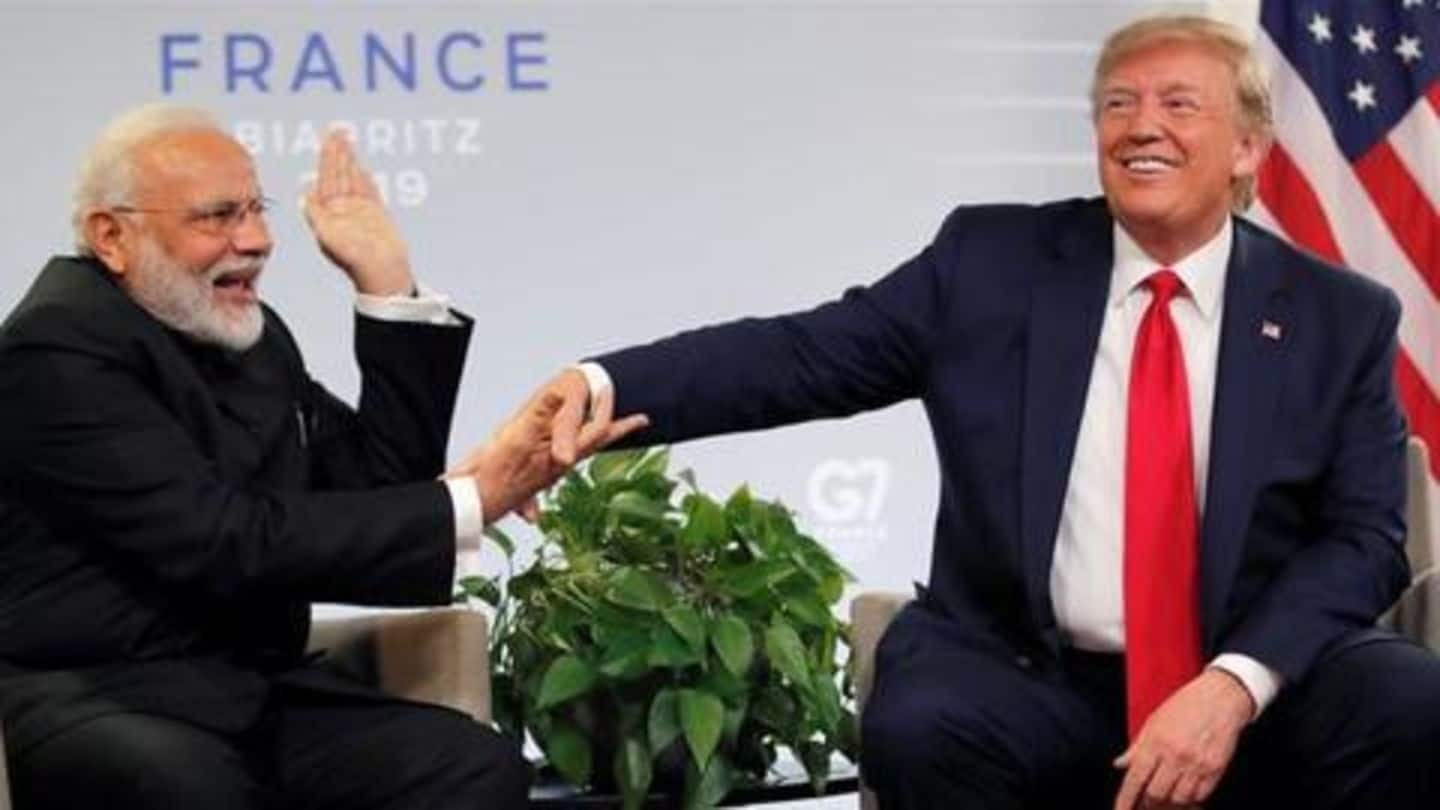 US President Donald Trump's schedule for the next couple of days is jam-packed as he will meet several leaders from across the globe. But what's interesting is that the American President will meet Indian Prime Minister Narendra Modi twice within a span of three days. After attending the mega 'Howdy Modi' event in Houston on Sunday, Trump will meet him again on Tuesday.
Trump is also scheduled to meet Australia's Prime Minister
At the 'Howdy Modi' event, both leaders will address some 50,000 Indian-Americans. Thereafter, Trump will fly to Ohio. There he will be joined by Australia's Prime Minister Scott Morrison "where they will visit Pratt industry and celebrate US economic relationship with Australia", a senior official said on Friday. The President will then visit New York for the 74th session of the UN General Assembly.
Trump will meet Khan in New York
On Monday, Trump will attend a "key event" on "religious freedom", the official added. Subsequently, he will meet Pakistan's PM Imran Khan, who is slated to speak at the session. The same day he will meet Poland's President Andrzej Sebastian Duda, New Zealand's PM Jacinda Ardern, Singapore's PM Lee Hsien Loong, Egypt's President Abdel Fattah el-Sisi, and South Korea's President Moon Jae-in.
Trump's address at UNGA is scheduled for Tuesday
A day later, Trump will deliver his address at the UNGA, and hold bilateral meetings after that. The official added he is expected to meet UK's PM Boris Johnson, PM Modi, UN Secretary-General António Guterres, and his Iraqi counterpart Barham Salih. The American President and Indian PM could discuss various issues, including efforts undertaken to address trade conflicts and peace talks in Afghanistan.
Apparently, Trump could make "some" announcement in Houston
The meeting between PM Modi and Trump in New York will be their fourth meeting this year. They earlier met in Japan's Osaka and France. In fact, Trump said that he might make "some" announcement at the Houston event. "Could be. I have a very good relationship with Prime Minister Modi," he told reporters on Friday but chose to not elaborate much.
A "trade package" is likely to be be announced
Announcing Trump's decision to attend the Houston event, White House had said it was a "special gesture" by him to underscore amicable bond between both nations. Earlier this week, Union Minister Piyush Goyal hinted that "trade package" might be announced. "We are finalizing the agreement. Whether President Trump and Prime Minister Modi announce it during their meeting is up to them," he had said.
Meanwhile, PM Modi has started his journey