Trump wants H-1B visas in highly-skilled jobs, not outsourcing roles
Trump wants H-1B visas in highly-skilled jobs, not outsourcing roles
Written by
Aakanksha Raghuvanshi
Nov 09, 2018, 05:22 pm
2 min read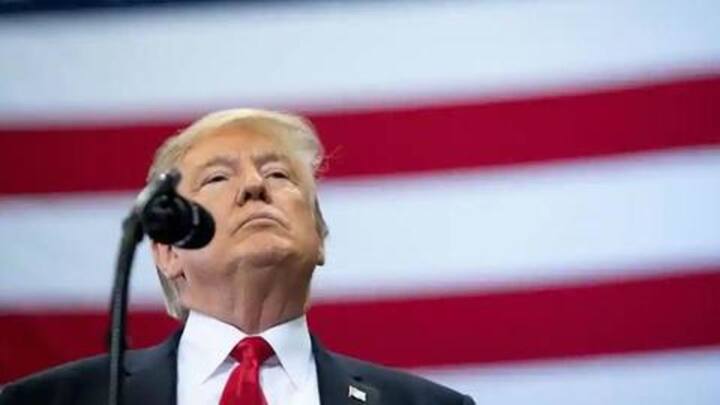 The Donald Trump administration wants to make changes in the existing H-1B visa provisions so that it attracts highly skilled foreign workers, as opposed to what it has now evolved into as an "outsourcing" role, the White House yesterday. A top White House official emphasized that there is a need to carry on reforms in H-1B to keep more talented graduates in the US.
Trump thinks H-1B fits in merit immigration: Chris Liddell
According to the White House Deputy Chief of Staff for Policy Coordination, Chris Liddell, Trump wants to make sure that people who graduate in a highly skilled area stay in the country. He finds it a positive part of immigration. When asked about the President's thoughts on H-1B immigration, Liddell said, "Trump has talked about merit immigration, clearly that (H-1B) fits in merit immigration."
'There are 1,20,000 H-1Bs. So it's quite a big pool'
"H-1B system is largely governed by legislation, but to the extent that we can modify the regulatory point of view to promote it to be more highly skilled as opposed to outsourcing roles. There are 1,20,000 H-1Bs. So it's quite a big pool," said Liddell, ex-executive at Microsoft and General Motors. "Traditionally, unfortunately, they have gone to lower-skilled outsourcing types of jobs," he added.
Need H-1B reforms to keep talented graduates in US: Liddell
The Trump administration is finding ways to modify outsourcing jobs as more people are coming out with PhDs in the tech sector, the White House official said, emphasizing on the need for H-1B reforms to keep talents in the country. "We'll try and do it as much as we can by regulatory; if it can be done legislatively, that would be fantastic," Liddell said.
Silicon Valley, tech industry should promote merit-based reform: Liddell
Liddell said President Trump has repeatedly spoken about merit-based reform as part of the immigration platform. "Relatively, as a country, a very small proportion of the people who come in as legal immigrants do it on a merit-based system relative to any other country I know," he said. Therefore, Silicon Valley and the tech industry should welcome that as a concept, he wrapped up.