UN committed to continuing to support Pak's election commission: Guterres
UN committed to continuing to support Pak's election commission: Guterres
Jul 28, 2018, 11:11 am
2 min read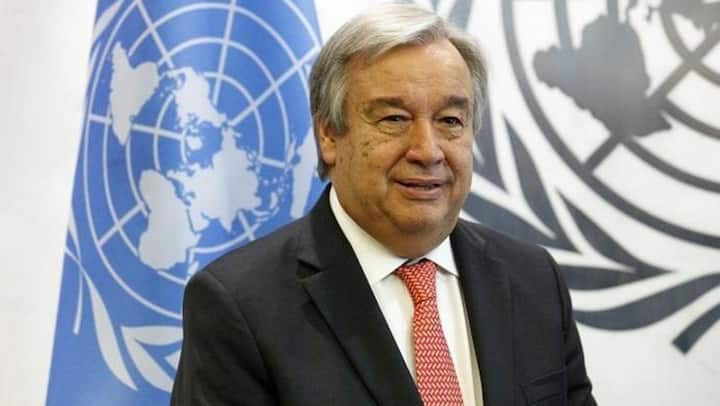 UN Secretary-General Antonio Guterres looks forward to the formation of a new government in Pakistan and stressed the UN's commitment to support Pakistan's election commission amid allegations by other political parties of vote rigging, his spokesperson said. Guterres congratulated the people of Pakistan for exercising their constitutional right to vote during national elections on July 25 and reaffirming their commitment to a democratic Pakistan.
Guterres lauds the ECP for conducting elections with positive initiatives
Stephane Dujarric, Guterres's spokesperson, said, "Guterres commends the ECP for the organization of the elections, noting positive initiatives related to training and efforts to enhance the inclusion of women, persons with disabilities and other marginalized groups, as well as first-time voters, in the electoral process."
Imran Khan's party emerged as the single largest party
Pakistan Tehreek-e-Insaf, the party headed by former international cricket star, Imran Khan, has emerged as the single largest party. Khan's party inched closer to form the government with the support of allies and independent candidates. It had won 115 of the 270 National Assembly seats and was leading on another two, where counting was still on two days after the polls.
Other political parties allege vote rigging
There are allegations of rigging of the poll in Imran's favor. Pakistan Muslim League-Nawaz and some other political parties at a meeting yesterday in Islamabad rejected the outcomes of the poll and demanded a "transparent" re-election. But Khan claimed victory and said he was ready to probe the allegations of rigging in the polls after coming to power.
UN wishes Pakistan a prosperous future
The UN Secretary-General's spokesperson said, "Guterres was looking forward to the formation of the new government of Pakistan and wishes it success in providing the people of Pakistan a stable, democratic, and prosperous future."