Imran Khan's PTI wins Pakistan elections, but needs an ally
Imran Khan's PTI wins Pakistan elections, but needs an ally
Jul 27, 2018, 05:37 pm
3 min read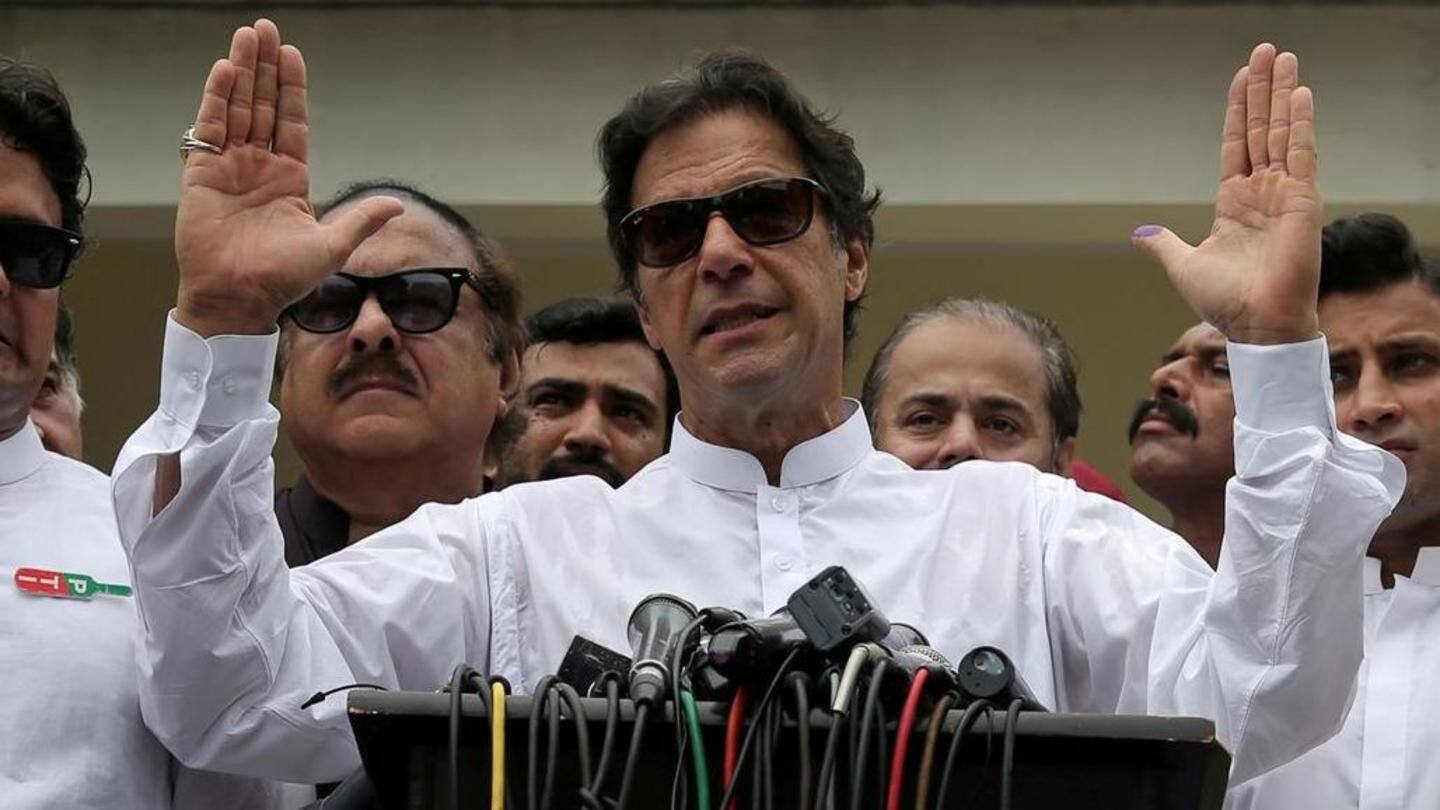 More than a day after results were due, Imran Khan's PTI has emerged the winner, winning 109 seats out of the contested 269 in the Pakistan assembly. Votes are still being counted. This leaves him 28 short of the majority mark of 137, necessitating a coalition. Meanwhile, former PM Nawaz Sharif's PML(N) (63 seats) and Bilawal Bhutto's PPP (39) have alleged "outright rigging."
Polling marred by violence
This was only the second civilian transfer of power in Pakistan. Polling on Wednesday was bloody: a bomb killed 28 in Quetta. Several candidates, including senior politician Nawabzada Siraj Raisani and Haroon Bilour of the Awami National Party were killed during campaigning. The deadliest attack killed nearly 150 people in Balochistan. Peshawar Deputy Commissioner Hamid Sheikh even prepared 1,000 coffins on polling day.
PML(N) received a blow recently after Nawaz Sharif was jailed, but his brother Shehbaz took the reins. Giving it tough competition was PTI, which, six months ago, was just another contender, but support for it has risen sharply since. Reports say the powerful military helped. Then there were Bilawal Bhutto Zardari of PPP and Hafiz Saeed's MML, contesting but unpromising.
Military, suspected of backing Khan,was given broad powers during polling
Khan is believed to have been backed by the military, which was given broad powers inside polling centers during the elections. Journalists said they were being barred from entering stations in Lahore and Rawalpindi. Nawaz Sharif of the PML(N) has also accused it of orchestrating his conviction right before the polls. On its part, the military has denied all allegations of interference.
The "dirtiest election" in Pakistan in years
Analysts have called it Pakistan's "dirtiest election" in years, marred by allegations of rigging, muzzling of the media, attacks and kidnappings. Dawn, Pakistan's largest English-language newspaper, vanished months ago. The country's Human Rights Commission has claimed "blatant, aggressive and unabashed attempts" to manipulate the polls.
These elections were 100% fair and transparent: Chief Election Commissioner
Though the results were due by 2am yesterday, the Election Commission said they had been delayed due to "technical difficulties," and tallies were being conducted manually. "There's no conspiracy, nor any pressure in delay of results," asserted Secretary Babar Yaqoob. "Why do you think the five parties are speaking the truth and the election commission is not?" charged Chief Election Commissioner Sardar Raza Khan.
Big shock to Pakistan's democratic process: Shehbaz Sharif
The PML(N) has "totally rejected" the results. "What they have done today has pushed Pakistan back 30 years," said Shehbaz Sharif. PPP echoed similar views. "The whole elections could be declared null and void if the ECP fails to address our grievances," said Senator Sherry Rehman. Both alleged their monitors got hand-written tallies instead of official notifications of the results.
If India is ready, Pakistan will solve Kashmir issue: Imran
Khan addressed the media yesterday afternoon, laying out his policies and goals. India figured prominently. "If India moves one step forward, we'll move two," he said. "But India must make that effort. India and Pakistan must sit together and solve the Kashmir problem." "If the army enters a civil society, there's bound to be human rights violation," he said.