US House votes to ban eating of dogs and cats
US House votes to ban eating of dogs and cats
Written by
Anjana Raghav
(PTI desk)
Edited by
Pallabi C Samal
Sep 13, 2018, 09:33 pm
2 min read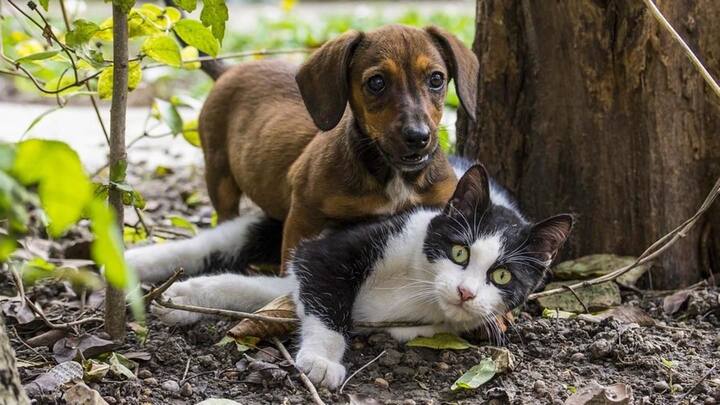 A resolution has been passed in the US House of Representatives asking countries like China, South Korea, Vietnam, and India to end the slaughter of dogs and cats for human consumption, saying there is no place for such practices in a compassionate society. Notably, the US House also passed a bill to ban American people from slaughtering dogs and cats for human consumption.
Dogs, cats are meant for companionship, recreation, says Congresswoman
"Dogs and cats are meant for companionship and recreation. Tragically, more than 10 million dogs are killed for human consumption annually in China," said Congresswoman Claudia Tenney. She added, "There's no place in our society for these practices. This bill is a reflection of America's values, and sends a strong message to all nations that we won't stand for this inhumane and cruel treatment."
House has also urged to end dog, cat meat trade
The bill also amends the Animal Welfare Act. In another resolution, the House has urged the governments of China, South Korea, Vietnam, Thailand, the Philippines, Indonesia, Cambodia, Laos, India, and other nations to end dog and cat meat trade. In the US, The Dog and Cat Meat Trade Prohibition Act, 2018, imposes a fine of $ 5,000 for each violation.
Bill prohibits people from transporting dogs, cats for consumption
The resolution also urges countries to increase their efforts to prevent any leather or fur by-products of such trade from entering international markets and use their food safety laws to crack down on the sale of dog and cat's meat. In addition, the bill prohibits people from knowingly transporting, possessing, buying, selling, or donating a dog or cat to be slaughtered for human consumption.