Meet the Bidens in India: US President-elect's 'distant relatives'
Meet the Bidens in India: US President-elect's 'distant relatives'
Written by
Siddhant Pandey
Nov 11, 2020, 04:51 pm
3 min read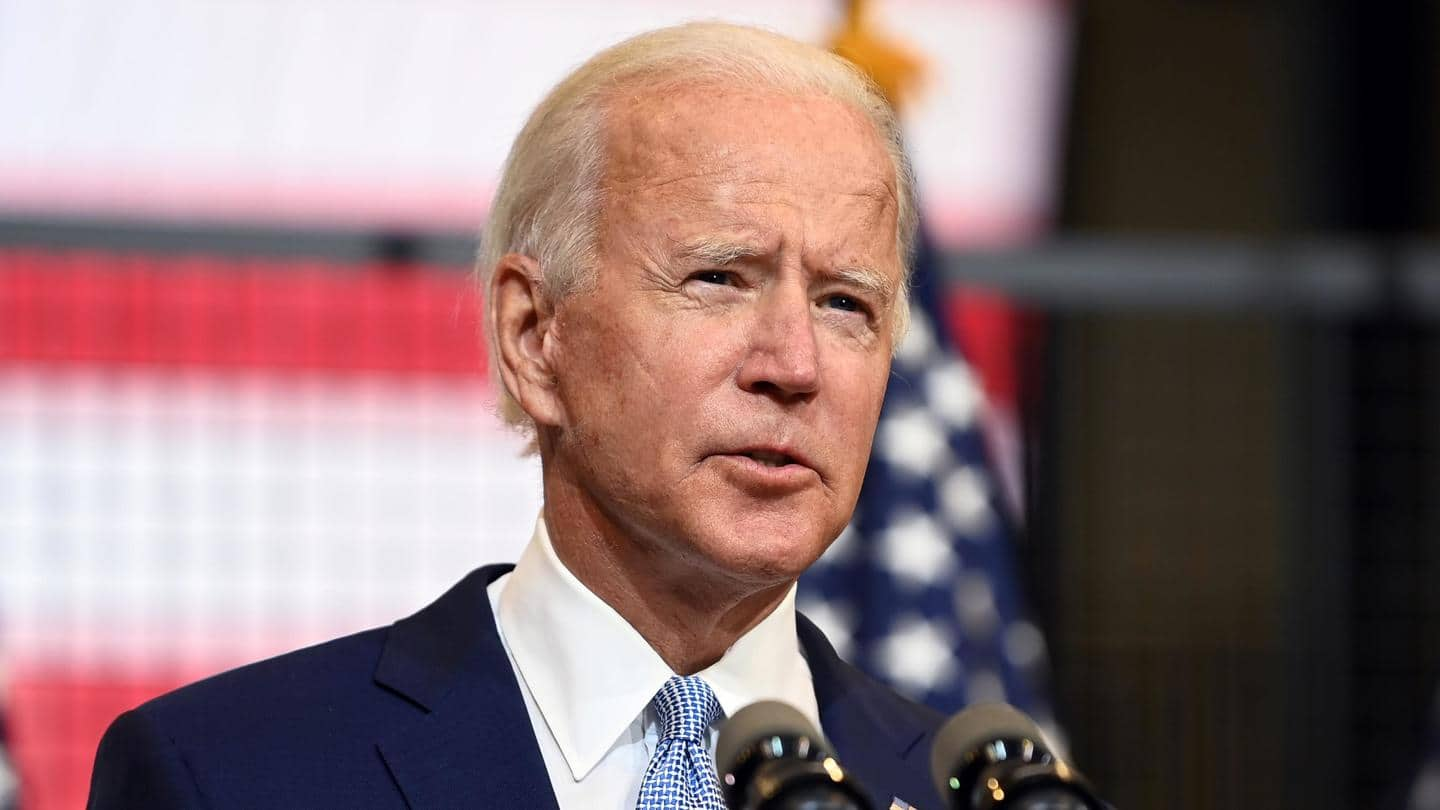 United States President-elect Joe Biden has twice in the past mentioned having a family in India. The 77-year-old Democrat had referenced his distant relatives in 2013 during his maiden visit to India and then again in 2015. The Bidens in India have now come forth and have claimed to be related to the US President-elect through a common ancestor in the 18th century.
CNBC-TV18 spoke to the Bidens in Nagpur: Ian Biden, his sister Sonia Francis nee Biden, their mother Angelina Biden, and Ian and Sonia's first cousin Rowena Biden. Ian told the publication his maternal grandfather, Leslie Biden, had written a letter to then-Senator Joe Biden in 1981, discussing their common great, great, great, great, great grandfather, John Biden, who worked for the East India Company.
Here's the claimed family tree of Bidens in India
Reportedly, John Biden married Anne Beaumont (of French origin) in 1781 and the two had six children, including Christopher Biden (born 1789). Christopher had a son named Colonel Horatio Biden, who then had a son Samuel Biden, who then had a son Charles Horatio Biden. Charles married Edith Marie Biden, a matron at Nagpur's Mayo Hospital (the Indira Gandhi Government Medical College & Hospital).
Across the world, a letter helped families connect
Charles and Edith had two sons, named Leslie Biden and Arthur Biden. Reportedly, it was Leslie who had written a letter to Joe Biden in April 1981 detailing this family history. The letter has been seen by CNBC-TV18. Ian said that Leslie discovered the name of Joe Biden in the 'Illustrated Weekly of India', Vol CII Mar 28/April 4, 1981 edition 'American Expertise'.
Joe Biden responded to letter promising to stay in touch
Joe Biden responded to Leslie's letter two weeks later. The two shared information about their ancestry and the then-US Senator discussed plans to visit India, the report stated. Joe Biden appeared to be happy to receive the letter, and they promised to stay in touch. However, Leslie died in 1983 and his wife Genevieve did not continue correspondence with Joe Biden, the report added.
What has Joe Biden said of his Indian family?
When Joe Biden visited India nearly three decades later, he revealed that he had received a letter from a family member in India and learned about their common "great, great, great, great, great grandfather." Joe Biden had said the family member lived in Mumbai, not Nagpur. This confusion reportedly stems from the fact that Leslie had posted the letter to Joe Biden from Mumbai.
What do the Bidens in India have to say?
The Bidens in India said that they don't know if they are related to Joe Biden. They say they only know of the letter written by Leslie to Joe Biden in 1981, claiming a common ancestry. "We are blessed that our ancestors settled down in India (Chennai, Hyderabad, Pune, and Nagpur). We are proud to be Indians," said Ian, seconded by Sonia and Rowena.
Why are the Indian Bidens speaking out now?
"One of the primary reasons we are speaking today is because multiple media reports have suggested things that we never said. We spoke within the family and wanted to set the record straight," said the Bidens, wishing the President-elect well.