Crisis-hit Venezuela mining gold to buy goods from other countries?
Crisis-hit Venezuela mining gold to buy goods from other countries?
Feb 13, 2019, 12:20 am
3 min read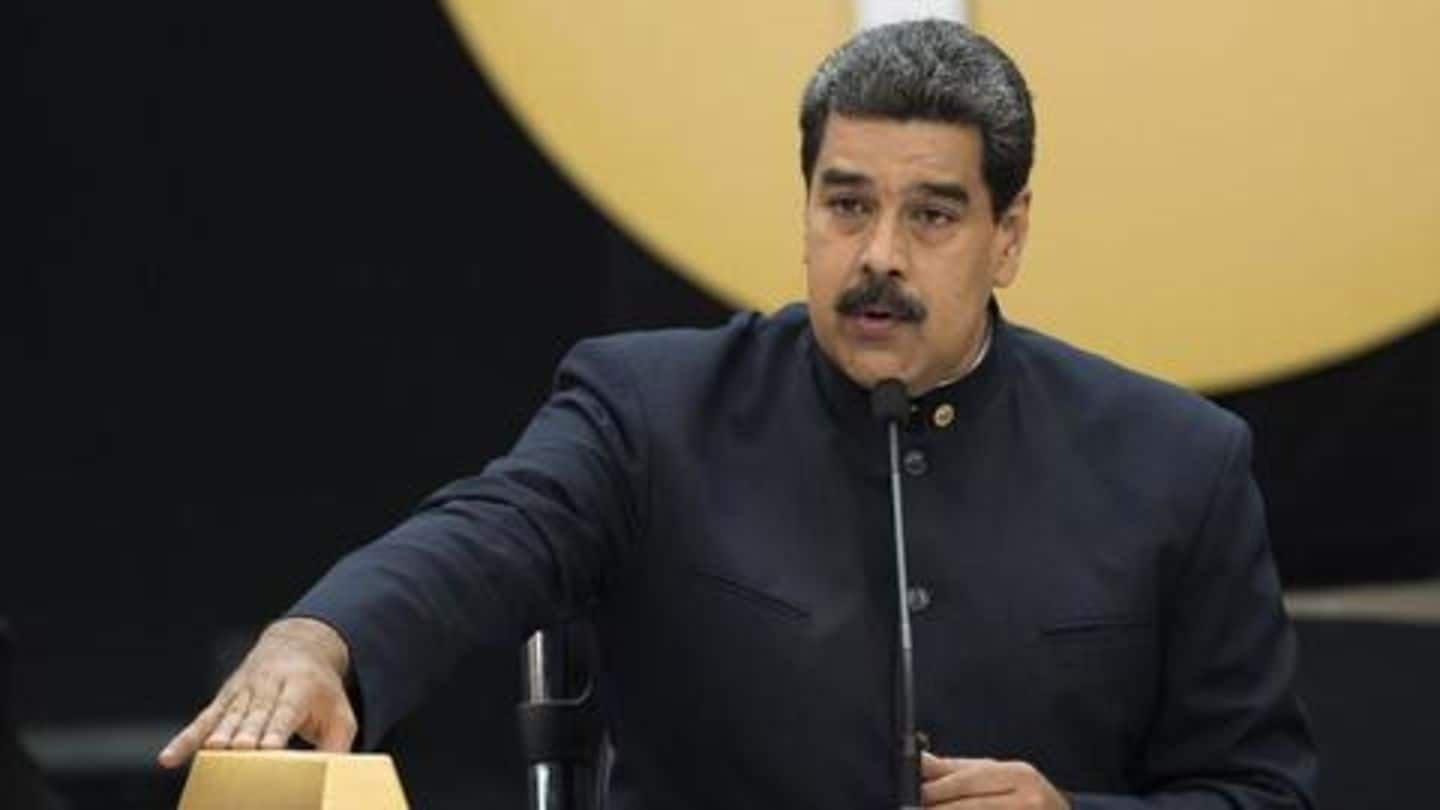 Venezuela is undergoing a socioeconomic and political crisis since 2010 and the situation isn't getting any better. However, it seems like the country might have found a small solution. Around 300,000 miners are pulling gold-flecked earth from a mineral-rich jungle area to help the nation. The gold extracted goes to the government, which in turn, buys goods from other countries. Here's more.
Brief history of how former President's populist polices caused turmoil
The turmoil of Venezuela's economy is well-known. This was due to former President Hugo Chavez's populist policies, which included providing public services to improve economic, cultural and social conditions. Thousands of free clinics were constructed along with providing free food and housing subsidies to the poor. Although this helped improve the quality of life for lower classes, the country also started facing economic woes.
Chavez declared economic war in the country in 2010
Apparently, Chavez's social works relied on oil products, the keystone of the Venezuelan economy and resulted in overspending. On June 2, 2010, Chavez declared an economic war as the country had started to face poverty, inflation, and shortages in food supply. After Chavez died in 2013, Nicolas Maduro was elected as the President. However, Maduro continued with Chavez's economic policies, losing popularity among citizens.
Men extract gold-flecked earth; gold extracted using toxic mercury
Coming to the gold aid, the mining occurs in places like the isolated jungle of La Culebra. Hundreds of male laborers excavate dirt filled with minerals using picks in hand-dug tunnels, pulling it out with pulleys and winches. The sacks of earth extracted are then taken to a small mill that uses toxic mercury to take out speckles of the precious metal.
Mining accidents, shooting, robberies common in the area
However, the fragile forest ecosystems and spreading mosquito-borne diseases has become a matter of concern for the miners. Also, mining accidents are common in these makeshift operations. Further, shootings and robberies are another problematic occurrences. "The government knows what happens in these mines and it benefits from it," an 18-year-old miner told Reuters. "Our gold goes into their hands," he added.
Gold purchased is sent to central bank in Caracas
After the extraction, the gold is then smelted in the nearby furnaces of the state-run mining company- Minerven. Thereafter, it is transported to the vaults of the central bank in the capital city of Caracas, 853 kms from Minerven. Thereafter, Venezuela sells the metal to other countries to pay its bill and the main buyer of this gold is Turkey.
Venezuela gold sold to Turkish refiners to buy consumer goods
In December 2016, Venezuela announced a direct flight from Caracas to Istanbul. However, it was later found that gold was being sent to Turkey. According to senior officials, the gold is directly sold to Turkey refiners to purchase Turkey consumer goods. On New Year's Day, 2018, the central bank started shipping gold with a $36 million (Rs. 256cr) air shipment to Istanbul.
Opposition leader says Maduro selling gold for personal benefit
Shipments of gold reached $900 million (Rs. 6405cr) last year. Some of Venezuela's gold reserves are also held in the Bank of England. However, opposition leader Juan Guaido, who's acting as the Interim President of Venezuela has requested the UK not to release the gold as he claimed that Maduro and his officials will use it for their personal gain and money laundering.