Vijay Mallya's French-mansion, having 17 bedrooms and helipad, is rotting
Vijay Mallya's French-mansion, having 17 bedrooms and helipad, is rotting
Jan 17, 2020, 11:10 am
3 min read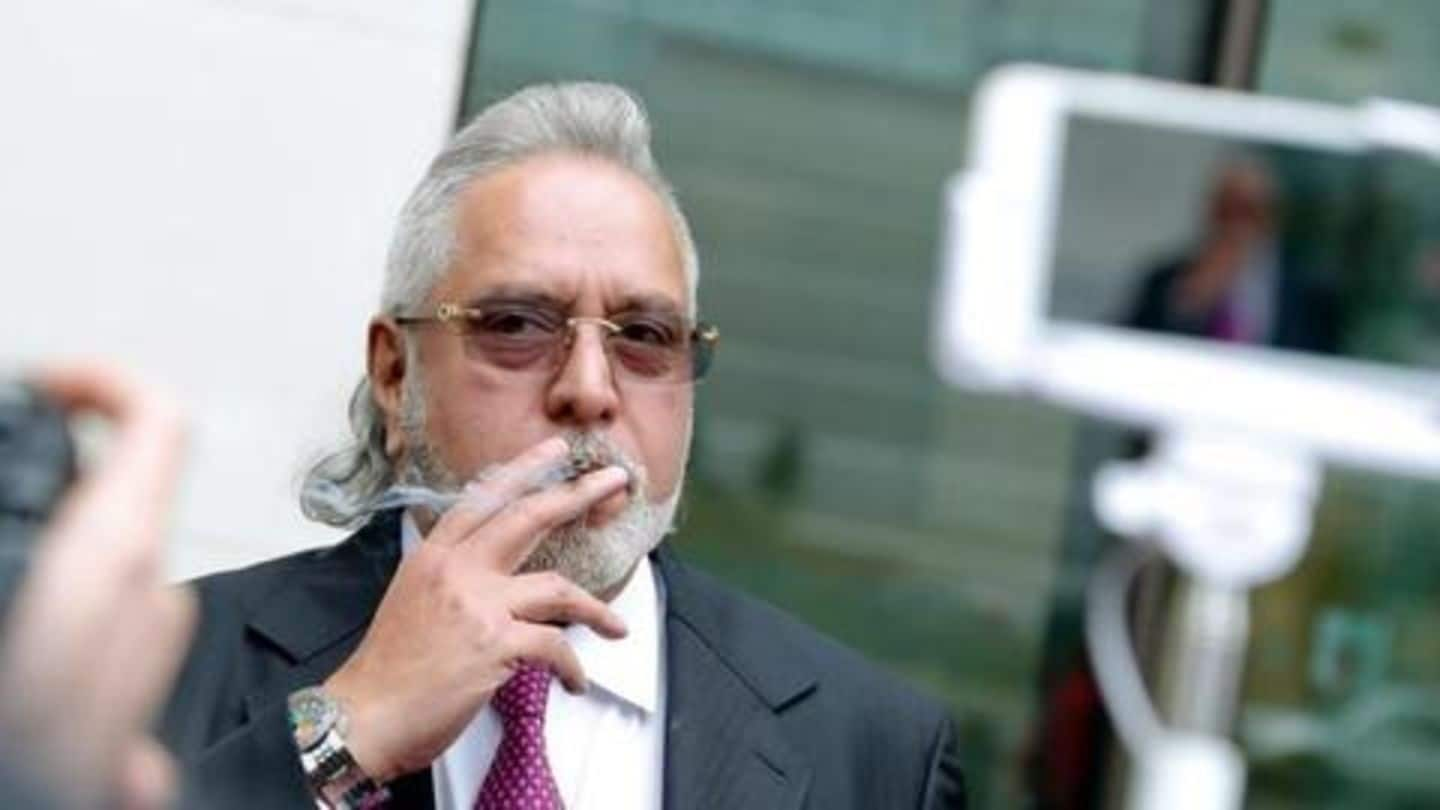 The "King of Good Times", Vijay Mallya, once bought a mansion in France complete with 17 bedrooms, a private helipad, nightclub, and even a theater. But the palatial property is now rotting, one of the banks suing the Indian businessman for defaulting loans told a London High Court this week. The bank now wants Mallya to sell his yacht and return the money.
Context: Mallya faces money laundering charges, is currently in London
Mallya, who owned the now-defunct Kingfisher Airlines, is currently in London. A consortium of Indian banks, led by SBI, accused him of willfully defaulting loans to the tune of Rs. 9,000 crore. In 2018, a UK Court said he should be extradited, sending a wave of happiness in India. But in July 2019, a UK High Court allowed him to appeal against the order.
Mallya hasn't repaid money to foreign banks too
Indian banks aren't the only ones suing Mallya as he took loans from foreign ones too to sustain his lavish lifestyle. According to Bloomberg, the "Le Grand Jardin" mansion was purchased in 2008. Through his company, Gizmo Invest SA, Mallya took a loan of 27-million euro ($30 million) from Ansbacher & Co., a unit of Qatar National Bank SAQ. And Gizmo hasn't paid money.
The loan was due for September 2015: Bank
The loan was due for September 2015, but by then Mallya's fate had already taken an ugly turn. Diageo Plc, a British multinational alcoholic beverages company, filed a $100 million lawsuit against him, and Indian banks also dragged him to courts. Gideon Shirazi, who represented the bank in court, informed that the property on French island Ile Sainte Marguerite isn't being looked after.
In absence of repair, property's value shrunk
The court was also apprised that Mallya requested to extend the loan. Thereafter, the bank sent real estate agents to scrutinize the property. They reported back that the property's value fell by 10 million euros, owing to the unsuitable interiors. Now, the bank wants the court to order Mallya to sell his 50-meter (164-foot) superyacht, as it was used as a mortgage.
But the yacht has already been seized
Apparently, the bank wants to sell a yacht, that has already been seized by marine insurer Skuld. The company took charge of the yacht in 2018 as the crew members weren't given salaries. And now, the island home has also been listed for sale.
Mallya's plea against extradition could be heard next month
More than a year has passed since Mallya's extradition was ordered, but there are no signs of his return to India. Last year, reports claimed that a UK court will hear his appeal against the extradition order in February 2020. This only means the legal battle will continue for a long time before Mallya is finally imprisoned at Arthur Road Jail.