Maldives declines India's invite for naval exercise 'Milan'
Maldives declines India's invite for naval exercise 'Milan'
Feb 27, 2018, 05:58 pm
2 min read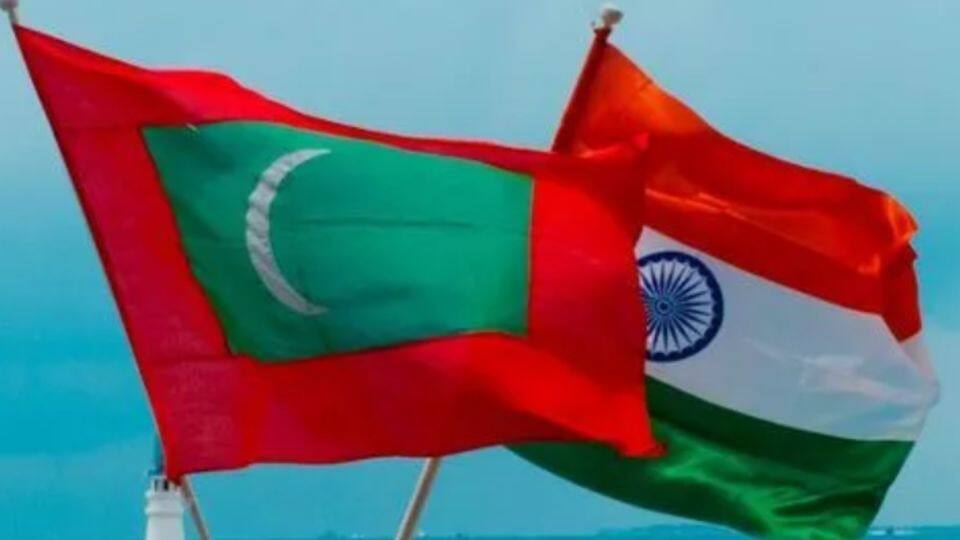 In a move that could further exacerbate the already-disturbed relations between India and Maldives, Male has declined Delhi's invitation to participate in the biennial multinational naval event "Milan." Navy Chief Admiral Sunil Lanba claimed that Maldives hadn't given any reason for the denial. Meanwhile, 16 countries have confirmed their participation for the mega-event to be held during March 6-13. Here's more about it.
The Indian military's Andaman and Nicobar Command will host this event at Port Blair with the underlying theme, "friendship across the seas." It will see professional exercises and seminars along with social events. This exercise is mainly aimed at fostering cooperation in dealing with security challenges. Countries like Australia, Malaysia, Mauritius, Myanmar, New Zealand, Thailand, Sri Lanka etc. will participate in the exercise.
But, why is Male's refusal controversial?
Now, this refusal comes amid India's stern stance over declaration of emergency in Maldives by President Abdulla Yameen. Yameen refused to follow-up on an SC order that quashed the apparently "fabricated" convictions of nine opposition members on terrorism charges. He subsequently declared a state of emergency and then extended it for 30 days. This was despite India's admonishments urging Yameen to restore democracy.
Is China the reason for India-Maldives tensions?
Conversely, India-Maldives tensions arise amid increasing proximity with China. Earlier, China warned that no country should intervene in Maldives's internal matters. They may be backing Yameen. Further, from a Joint Ocean Observation Station and docking of Chinese naval-warships at the Male harbor to opening an embassy in 2011 and signing a "almost-secret" Free Trade Agreement, China has been engaging intimately with Maldives.
Separately, regarding Chinese presence in the Indian Ocean, Lanba said, "We are aware of the Chinese activities in Indian Ocean region. Their pattern of deployment has remained same since many years. At any time, there are 8-10 ships in the Indian Ocean." Meanwhile, by refusing participation, is Maldives giving a clear message to India, its all-weather friend and closest ally?