Mi Watch Revolve Active Review: Best fitness-watch under Rs. 10,000?
Published on
Sep 06, 2021, 12:41 pm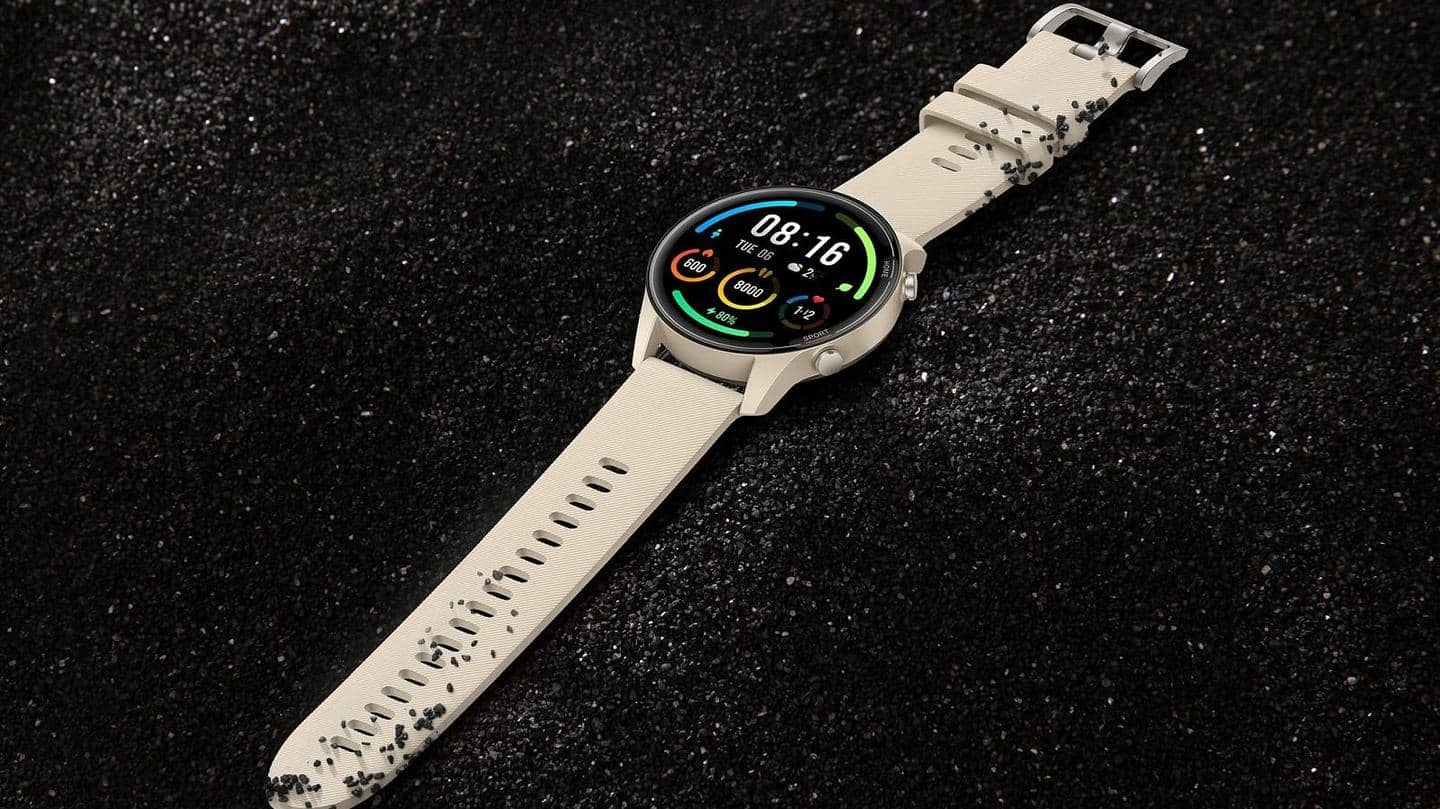 We reviewed the OPPO Band Style a few weeks back for those looking for a basic fitness wearable. We shall now focus on those who want more advanced features and detailed breakdown of their workouts without breaking the bank. Enter Xiaomi's Mi Watch Revolve Active, which is the successor to their Mi Watch Revolve they released last year and garnered fairly positive reviews. One major addition in this new watch is an SpO2 sensor, which is always good to have at hand in current times. There are a few more enhancements here, and that too without inflating the price. Time to put the Mi Watch Revolve Active through the paces and tell you whether it's worth your money.
Unappealing design but comfortable to wear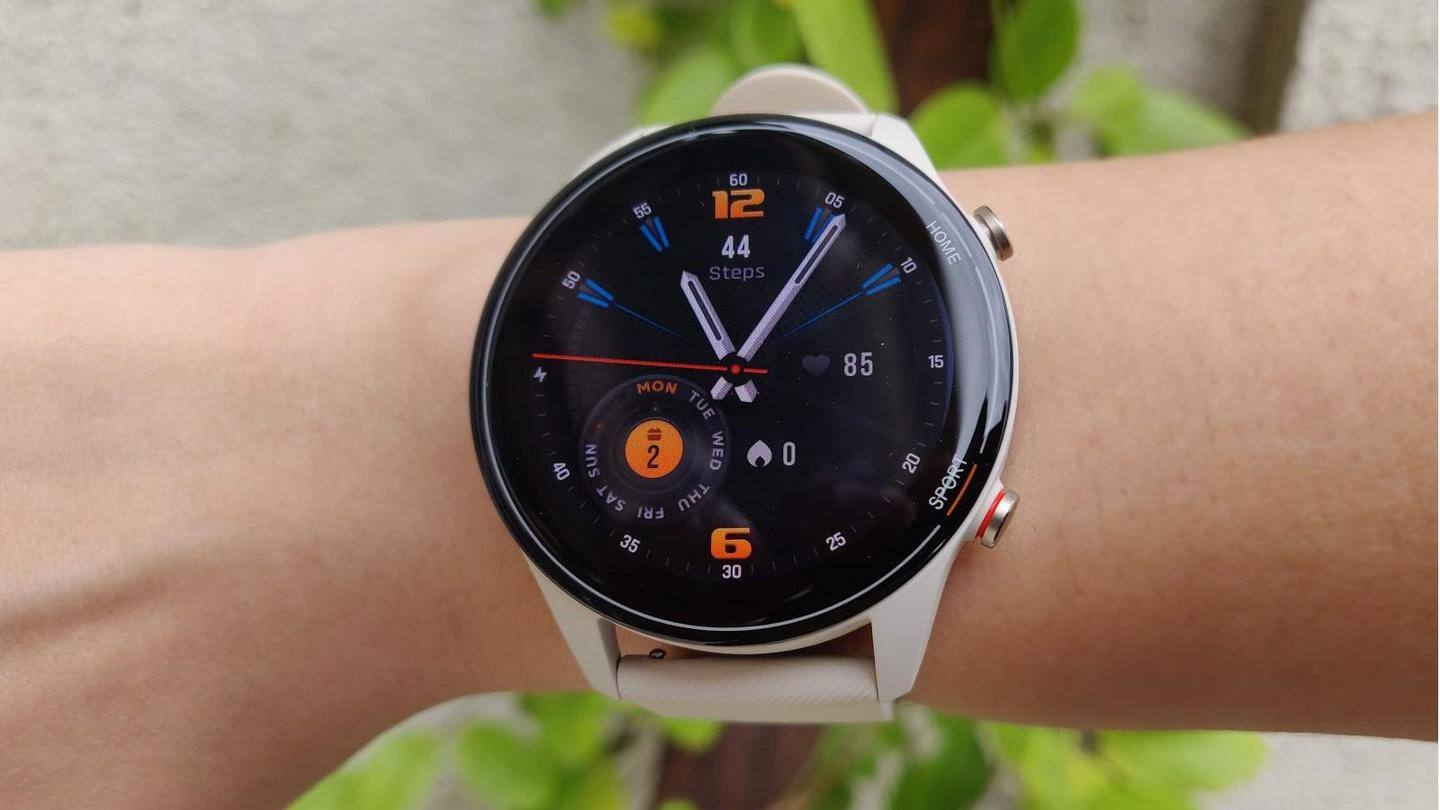 The first notable difference between the Mi Watch Revolve Active and its predecessor is its plastic body instead of metal. The company prefers to call it a glass fiber-reinforced polyamide shell. This switch in material has helped in keeping its weight down to just 32gm (without straps) without compromising on the sturdiness. The build quality is quite solid, the finish isn't bad either, but the watch now looks more sporty than elegant. The beige variant that we got for review looks a tad dull, and hardly anybody I showed the watch to seemed thrilled with the shade. The black or blue variants of this watch would be a better choice in my opinion. On the bright side, its TPU straps feel comfortable around the wrist and do not cause skin irritation even after prolonged use. Even better, they have a standard 22mm width, meaning you can replace them with any third-party straps of the same width. The good old buckle lock provides a reassuring fit.
Excellent AMOLED display with a wide variety of watch-faces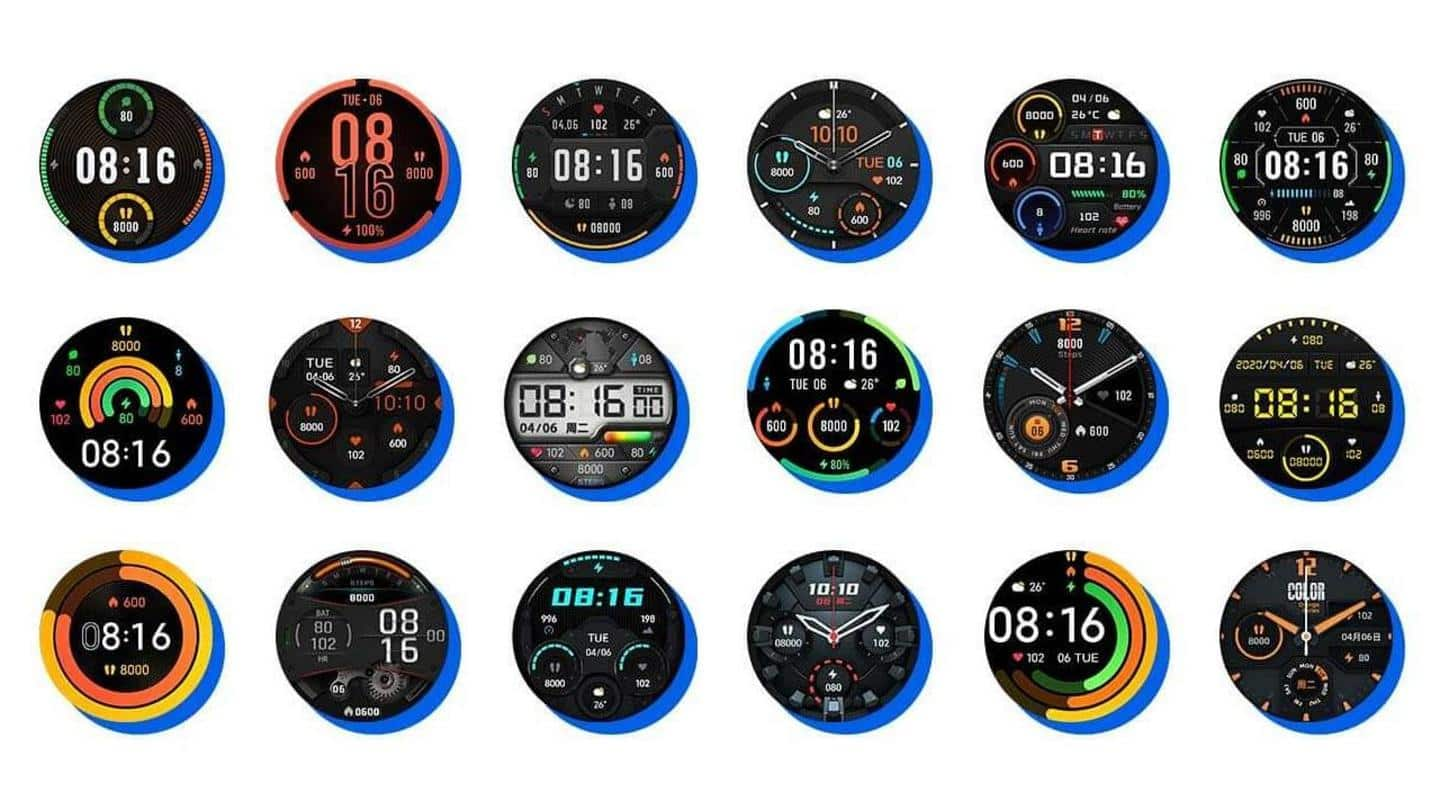 This watch has an excellent 3.53cm circular AMOLED display with a resolution of 454x454 pixels. It has a curved glass on top that blends seamlessly into the casing. The touchscreen doesn't gather smudge marks, nor were there any scratches after using the watch for a month. You get five levels of brightness and an auto mode. Level three is good enough indoors, but you may need to push it to level four or five under bright sunlight. You also have an option to switch on the Always-on display here, but it is poorly optimized for power. The battery life drops to half with the feature turned on, and one cannot schedule it to turn off during sleep hours either. I would suggest you turn it off and use the flick-to-wake screen option. Flick-to-wake generally works well with a single wrist flick, and rarely does one need to flick twice to turn the screen on. This feature can be scheduled to stay off during a specified time period. You get over 100 watch-faces for the Mi Watch Revolve Active, and I believe Xiaomi keeps adding more from time to time. This is arguably the best collection among competing brands in India. You get a lot of analog as well as digital faces ranging from simple to those that display a wide variety of fitness information. None of them can be customized though. You can store quite a few faces on the watch itself and switch between them as per your mood, without having to open the app. I am not sure about the exact number of faces you can store, but I tried loading over a dozen faces on the watch and it did not complain. Variety is a good thing to have.
Simple user interface, detailed companion app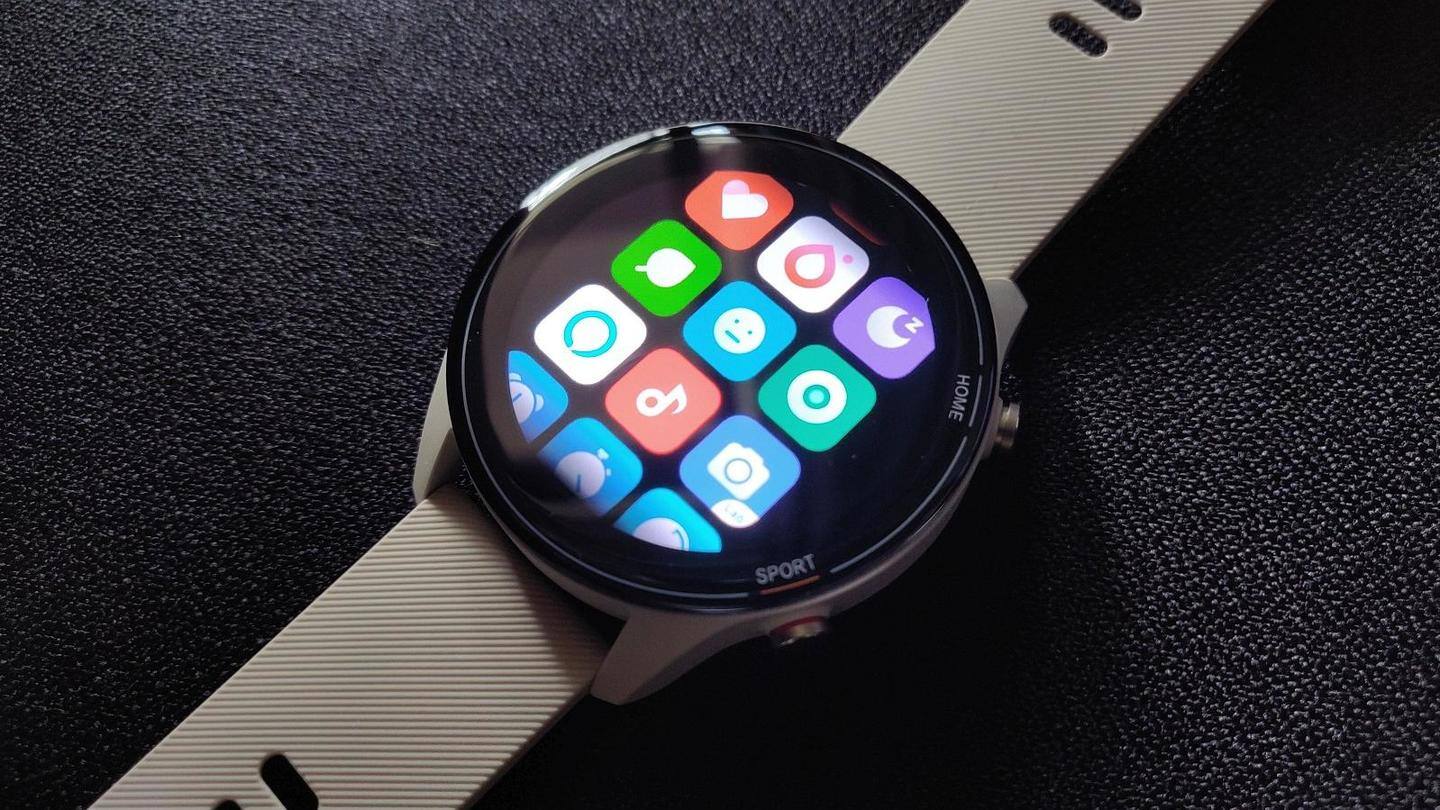 The user interface (UI) of the Revolve Active is quite simple. The watch has two physical buttons on the right, and those two along with the touchscreen let you access all functions of this device. You can swipe down on the screen for notifications, swipe up to access the Quick Settings menu, and lastly, swipe right or left to cycle through widgets like activity progress, heart rate, stress levels and more. The Xiaomi Wear app lets you choose the widgets you wish to see there. The top physical button serves as a shortcut to the apps library and also works as a home button. The bottom button brings up the workout modes. The UI and animations are pretty much lag-free. One thing Xiaomi could have done better is put labels on app icons. All apps and functions are represented by tiny square icons in the apps library. While some are easy to figure out, the others involve too much guesswork. But it won't take long to get a hang of it once you tinker around a bit. You need to install the Xiaomi Wear app on your Android or iOS device and sync the watch with it. The app is fairly simple, well structured and provides a detailed breakdown of workouts and other fitness activities. You also get daily, weekly and monthly reports of your hard yards. The app grants access to the library of watch-faces that you can download to the watch. It also lets you choose widgets to be displayed and the notifications from different apps that you wish to allow. However, you cannot install more apps, which is the case with almost all watches that run RTOS.
Generally reliable fitness tracking for the segment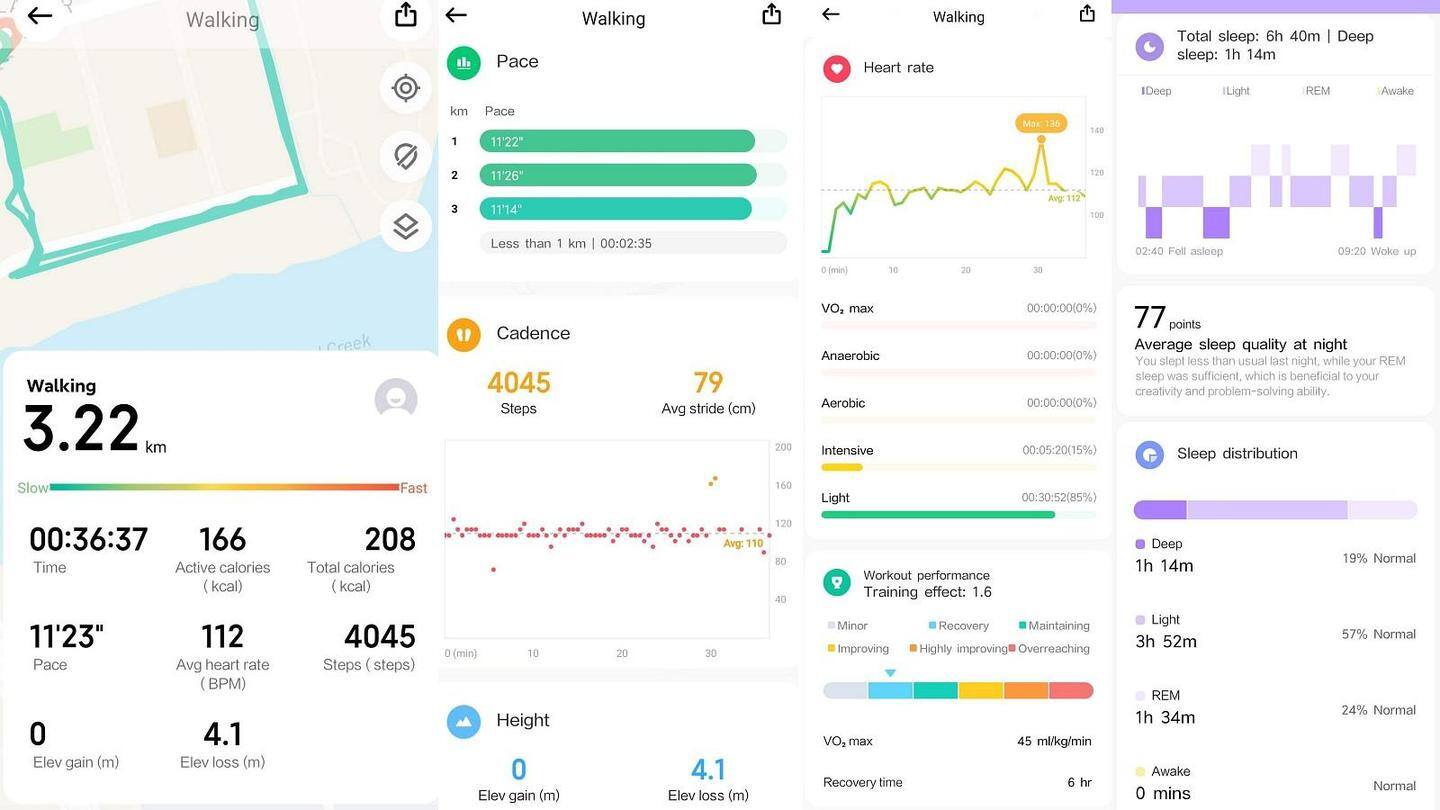 Besides SpO2 and heart rate sensors, you also get an accelerometer, air pressure sensor, gyroscope, geomagnetic sensor, ambient light sensor and last but not the least, built-in GPS. Thanks to those, the fitness tracking on the Mi Watch Revolve Active is reliable. Yes, it does display the occasional spike in heart rate at the start of a workout, but don't be alarmed. It settles down quickly and things are fairly accurate thereafter. Also, those initial anomalies aren't captured in the workout data. The SpO2 sensor takes about half a minute to display the blood oxygen reading, which is par for the course for most reflective oximeters, and the accuracy is comparable to over-the-counter oximeters. Despite that, the company rightly suggests that this is not meant to be a replacement for dedicated medical equipment. The GPS tracing and steps counter are accurate too with no false steps being captured. GPS takes less than 30 seconds to get a hang and the connection stays strong while you are outdoors. This watch has 117 fitness modes, that include 17 professional workout modes like triathlon, swimming, cycling, high intensity training and more. It may seem like a big number, but in reality, most of the modes are derivatives of standard activities like walking, running, swimming etc. All popular workouts are covered. The Mi Watch Revolve Active is 5ATM water resistant and can be taken along for a swim. In case you forget to turn on a workout before you begin, this watch auto-detects some activities and starts tracking. The sleep tracking is also quite good. Your sleep is segregated into deep sleep, light sleep, REM and awake time. You get a sleep score for the quantity and quality of sleep and a line or two explaining what it means. There is continuous stress monitoring too based on heart rate variability and the VO2 Max score hints at the state of your cardio-respiratory health.
Good battery backup but Alexa, you need to get smarter!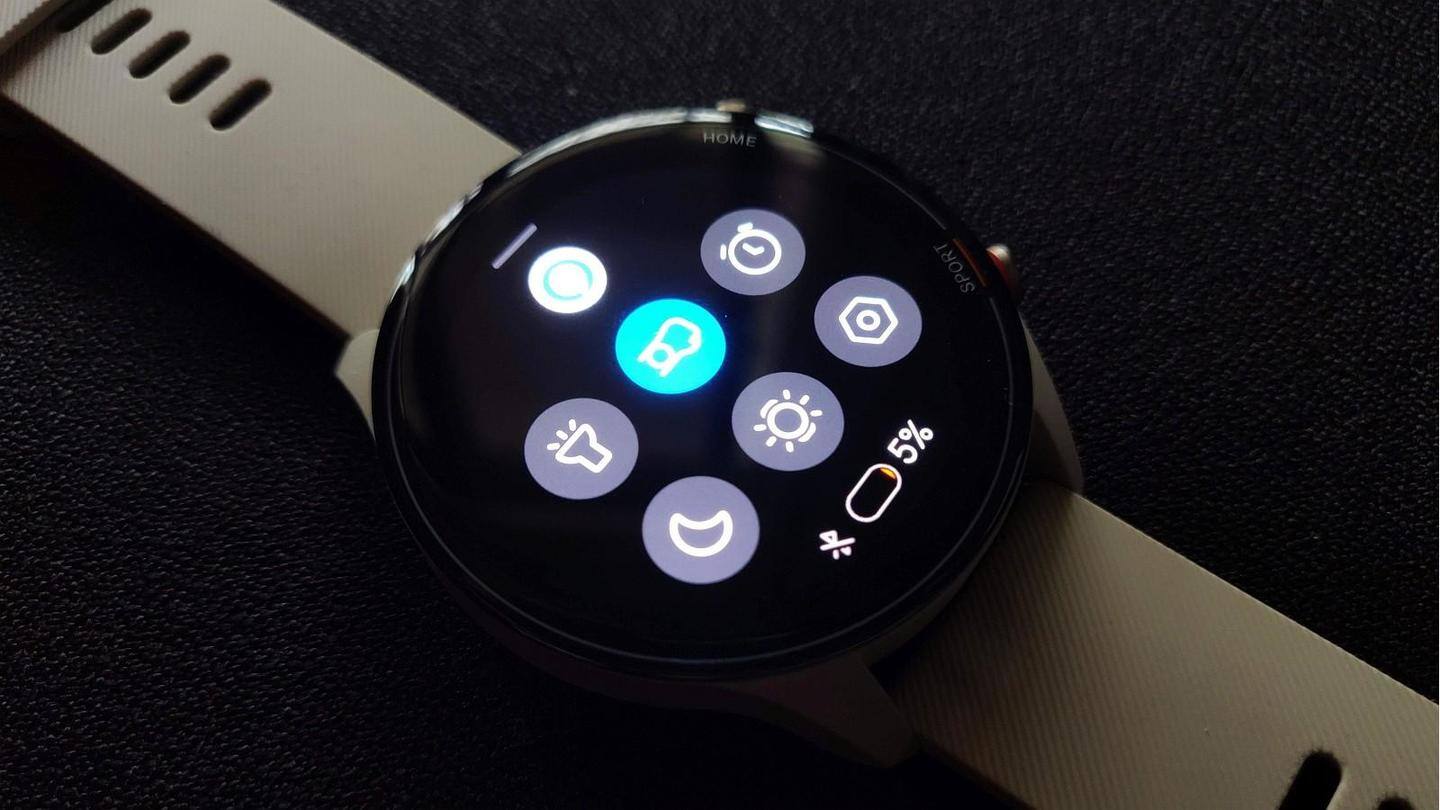 Xiaomi claims a battery life of two weeks on the Mi Watch Revolve Active under 'test conditions'. I managed to get close to 11 days with ambient display off, flick-to-wake-screen enabled, screen brightness set to three, notifications limited to SMS and email, one hour of fitness activity on alternate days, roughly four hours of cumulative GPS usage, continuous heart rate monitoring on, four oximeter readings daily and five nights of sleep tracking during that period. Though not exactly two weeks, this is good battery backup for the level of tracking. The watch can be charged fully in about 90 minutes with the bundled charger. Since this is more of a fitness watch than a smartwatch, you only get a handful of smart features. Notifications from selected apps are pushed to the watch, and the messages are perfectly legible on the reasonably large watch screen. You cannot reply to the messages though. The watch also displays incoming call alerts; you can either cut or silence a call, but not answer it directly from the watch. That's understandable given that the watch doesn't have a speaker. You also get music controls to handle your audio playback without touching the phone. Though this watch boasts of Alexa integration, it is elementary and nowhere close to what you get on Amazon devices. The watch has a microphone using which you can ask basic questions from Alexa and get a reply in text on the screen. Remember, there is no speaker here! You can also ask her to set an alarm, check your to-do list or control certain IoT devices at home from the watch. It's a good start but still a long way to go.
One of the best fitness watches under Rs. 10,000 currently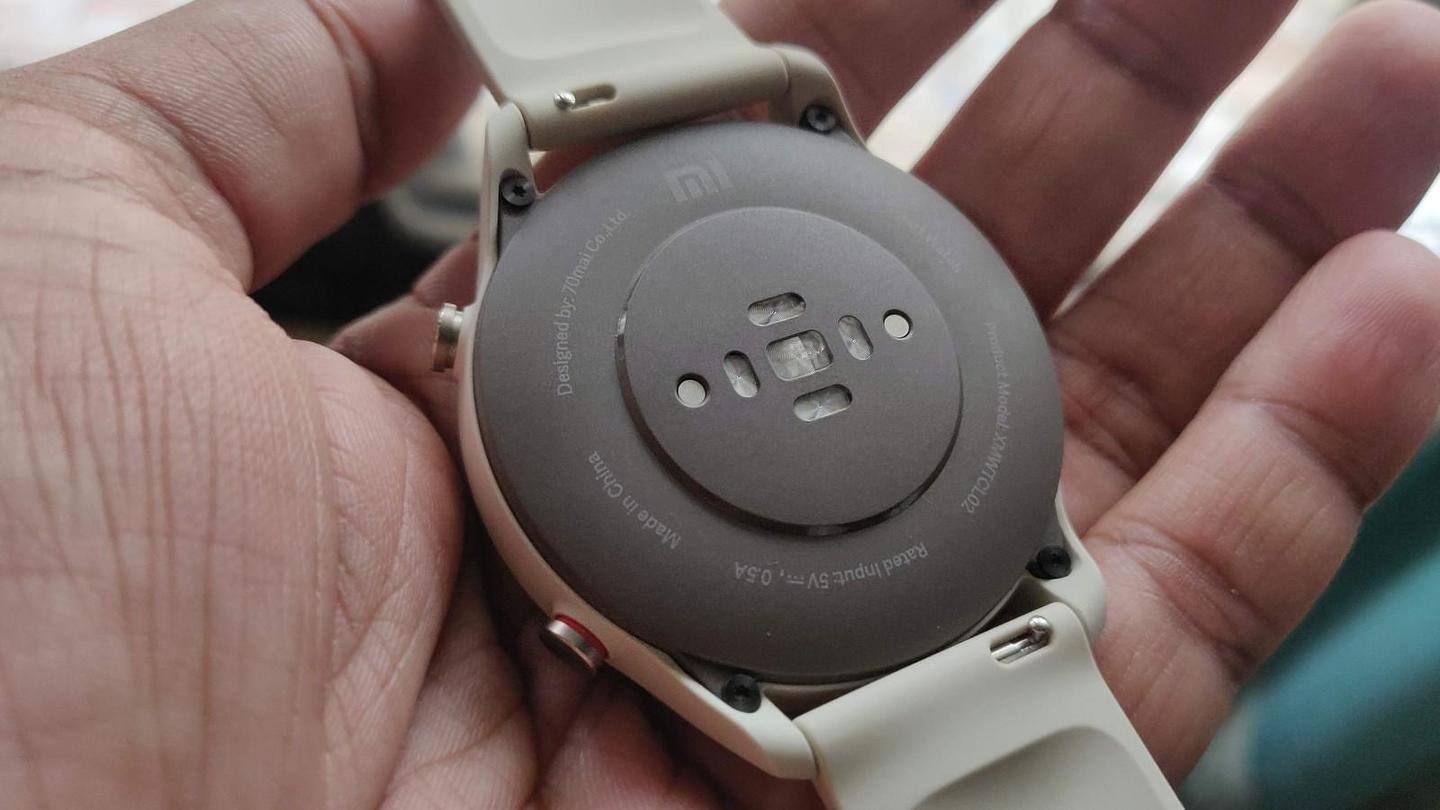 The Mi Watch Revolve Active sells for Rs. 9,999, with a one year warranty on Mi.com, Amazon India and a few other stores. That is a very good price for all the features that this watch offers. You get an excellent AMOLED display, reliable fitness tracking, a wide variety of sensors and fitness modes, sturdy build and good battery backup. Though it makes a strong case for itself, there are a couple more options at this price-point that you should consider before buying it -- Realme Watch S Pro and Amazfit GTR 2e, to be precise. The Realme Watch S Pro offers a more rugged and polished exterior with a stainless steel body, but weighs twice as much. Also, the overall performance of the Revolve Active is slightly better and the fitness data in the Xiaomi Wear app is more detailed than in the Realme Link app. The competition with Amazfit GTR 2e gets even tighter on almost every front. The GTR 2e has a more elegant design and offers better battery backup, but its SpO2 sensor and watch-face collection are a notch below that of the Revolve Active. Pick one depending on your taste and needs.
Mi Watch Revolve Active review synopsis
Review:
An easy to use fitness watch from Xiaomi with reliable performance and almost every popular fitness feature one can hope to have in this budget.
Good Stuff:
Lightweight and comfortable to wear
Good collection of watch-faces
Simple user interface and impressive companion app
Reliable fitness tracking
Bad Stuff:
Always-on display consumes too much battery
Alexa integration is rather basic