Realme GT 2 Pro review: Easy recommendation under Rs. 50,000
Realme GT 2 Pro review: Easy recommendation under Rs. 50,000
May 16, 2022, 10:19 am
8 min read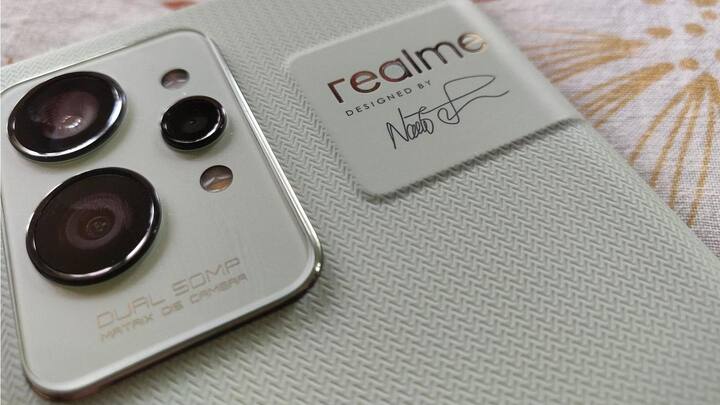 Realme has been a strong player in entry-level and mid-range categories of smartphones offering great value for money. Its handsets in the upper mid-range segment have also met with a fair degree of success. Realme now aims to go all out and target the likes of OnePlus, Xiaomi, and the rest in the flagship zone by launching what the company considers its most premium smartphone ever, the GT 2 Pro. Looking at its specifications sheet, it would be hard to dispute that claim as the device is packed to the brim with the most powerful hardware around, a high-resolution display, a pair of 50MP cameras, and a couple of unique features to go with them. In fact, the specifications are quite similar to those of the OnePlus 10 Pro at a significantly lower price point. Time to figure out if the Realme GT 2 Pro has what it takes to challenge the bigger fishes in the flagship pond.
Unique eco-friendly design and excellent flagship-grade display
The Realme GT 2 Pro has a very interesting back panel that differentiates it from the rest. The company claims that it is made of a bio-based polymer that leads to 35.5% lesser carbon emissions. It has been designed in collaboration with Naoto Fukasawa, who has also worked on a couple of Realme products prior to this. The back panel is meant to have a paper-like feel. The textured back does feel different and pleasant to touch, though not exactly like paper. The Paper Green variant that we got for review is pleasing to the eye and the back panel blends seamlessly into the aluminium frame. Unlike glass, one doesn't have to worry about the back cracking after a stiff fall. Also, there was no visible wear and tear after a month of use, which is good. Speaking of sturdiness, the display is covered by a layer of Corning Gorilla Glass Victus to protect it from scratches and cracks. The 6.7-inch screen is one of the standout features of this smartphone. You get a 10-bit LTPO 2.0 AMOLED display with a higher than usual resolution of 3216x1440 pixels. That adds up to 525ppi pixel density. The HDR10+ compliant display can get up to 1,400-nits bright and has an adaptive refresh rate between 1-120Hz. It automatically adjusts the refresh rate depending on the app and content on the screen. For instance, it goes all the way up to 120Hz while scrolling in compatible apps and drops significantly when viewing an image or video to save battery. At no point did it seem jittery. However, the refresh rate is capped at 60Hz in gaming, like in the case of the majority of phones. The overall display quality is excellent with accurate colors and sharp visuals across the board.
Fastest processing hardware around leads to top-notch performance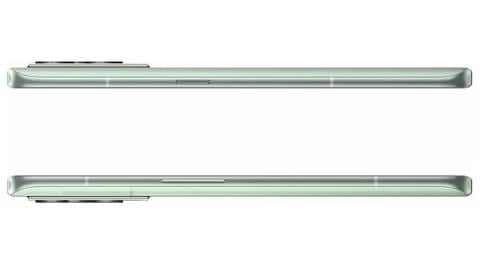 Just like the latest flagship phones from competing brands like OnePlus and Xiaomi, the Realme GT 2 Pro is powered by Qualcomm's Snapdragon 8 Gen 1 chip, the chipmaker's current fastest. You get two variants of the phone, one with 8GB RAM and 128GB UFS 3.1 storage and the other with 12GB RAM and 256GB storage (we got the latter for review). Needless to say, the performance is top-notch with the phone returning some of the highest scores in popular synthetic benchmarks. In real-world scenarios, things were absolutely smooth, be it day-to-day tasks or photography, or gaming. In usual day-to-day operations, the phone barely heats up, but it does get noticeably warm after 30 minutes of gaming. It also tends to heat up after clicking a dozen or so photos back to back or when recording videos. Funnily, it would start complaining in Chinese about the heat issues (I assume) before a new software update made it more fluent in English. Having said that, it never got alarmingly hot, nor were there any heat-related system crashes. So, no real worries on that front. This phone has dual speakers, one behind the earpiece and the other along the bottom edge. Collectively, they are fairly loud with surprisingly good sound quality and stereo separation for phone speakers. Like most flagship phones, it skips the 3.5mm headphone jack but is compliant with Bluetooth 5.2 to connect wireless earphones or speakers. The call quality and reception were perfectly fine during our testing.
Android 12 with removable bloatware; good battery backup and fast-charging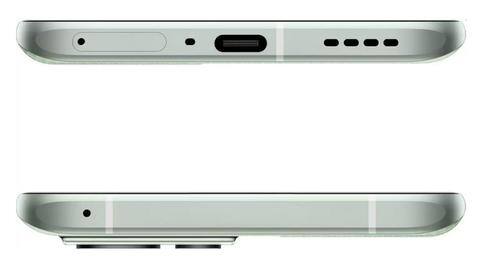 The Realme GT 2 Pro runs the latest Android 12 with Realme UI 3.0. While the Android purists may not like the deviation from stock UI, the most recent iteration of Realme UI is perfectly usable and user-friendly. It offers a lot of customizations to tweak it further to suit your taste, which is a good thing. If you haven't used it before, it still wouldn't take long to get the hang of the interface. One thing I did not like was the amount of bloatware pre-installed on the device. While most of it can be uninstalled, a lot of it was completely unnecessary. I understand the probable financial implications, but this is the company's flagship device and the software should reflect that too. Other than that, Realme UI 3.0 is fluid and pretty much lag-free. The battery department is pretty neat here. The phone packs a 5,000mAh battery that easily lasts a day and a half of moderate use. If you indulge in heavy-duty gaming for hours on the go, you may have to go looking for the charger within the day. But in most cases, it goes beyond a day smoothly. Realme bundles a 65W SuperDart charger that takes the phone from 5% to 100% in just about 35 minutes, which is quite impressive.
Impressive camera quality in low light, but no optical zoom
A flagship phone needs flagship-grade cameras and the Realme GT 2 Pro does not disappoint. The two 50MP cameras (main and ultra-wide) with Sony and Samsung sensors, respectively, put up a great show. The primary 50MP camera with OIS clicks some excellent shots in various conditions and modes. The photos have ample detail and an impressive dynamic range. The colors are fairly close to the actual shades, which is great to see. Despite lacking a telephoto camera, the 2x digitally zoomed shots are perfectly usable. Portrait shots generally work well with human subjects but they can be a hit or a miss with other objects. The camera app offers a lot of other modes to explore like street mode, 150-degree ultra-wide, and fish-eye mode. That reminds me, the ultra-wide camera here is as impressive as the main camera in terms of colors and dynamic range, especially in good light. In low light too, the main camera does a spectacular job and there's ample detail in the captured images along with accurate colors. They do appear a tad brighter than the actual subject, but the camera doesn't miss out on the details and keeps the noise in check at the same time. The ultra-wide camera does a good job in low light too, but unless you need a wider field-of-view for a particular shot, stick to the main camera itself. The 32MP selfie camera gets the job done pretty well. And lastly, the surprise package—there's a 3MP camera at the back that does microphotography. That's right, not macro. It basically acts as a microscope and provides 20x magnification when you focus on objects from up close and gives interesting results. There's a 40x option too but it's more digital. This phone can record videos up to 8K resolution but I didn't have an 8K screen to analyze them. The results are quite impressive at 4K and 1080p resolution.
Arguably the best flagship phone under Rs. 50,000; OnePlus, beware!
The Realme GT 2 Pro can be yours for Rs. 49,999 for the 8GB RAM and 128GB storage variant and Rs. 57,999 for the 12GB RAM and 256GB storage option with a one-year warranty. The pricing is highly competitive for a phone with a Snapdragon 8 Gen 1 SoC and more than fair for what the phone offers. To put things into perspective, the OnePlus 10 Pro with more than 90% similar specifications and features is priced a good Rs. 14,000 to Rs. 17,000 higher for similar variants. This Realme flagship phone may miss out on a couple of features like IP rating and wireless charging, but it offers plenty for its asking price. You get a well-rounded device with an attractive design, excellent 2K display, top-of-the-chart performance, latest Android with promise of future updates, good battery backup with fast charging, and impressive cameras starting below Rs. 50,000. That makes it arguably the best phone in the sub-Rs. 50,000 segment in India at the moment and quite easy to recommend to anybody looking for a flagship device at a reasonable price.
What works and what doesn't
Realme GT 2 Pro review: In a nutshell
Review:
This Realme flagship phone skips a couple of features like ingress protection and wireless charging but offers plenty that truly matters along with a sizzling performance to comfortably earn our recommendation.
Good Stuff:
Elegant and eco-friendly design
Excellent display with a variable refresh rate
Flagship hardware delivers top performance
Impressive rear cameras; micro camera is quite unique
Good battery life and fast charging
Realme UI 3.0 based on Android 12 is pretty decent
Bad Stuff:
Lacks ingress protection and wireless charging support
Too much bloatware (though most of it can be uninstalled)