Bugatti now under Porsche brand; joint venture with Rimac possible
Bugatti now under Porsche brand; joint venture with Rimac possible
Mar 19, 2021, 12:34 pm
2 min read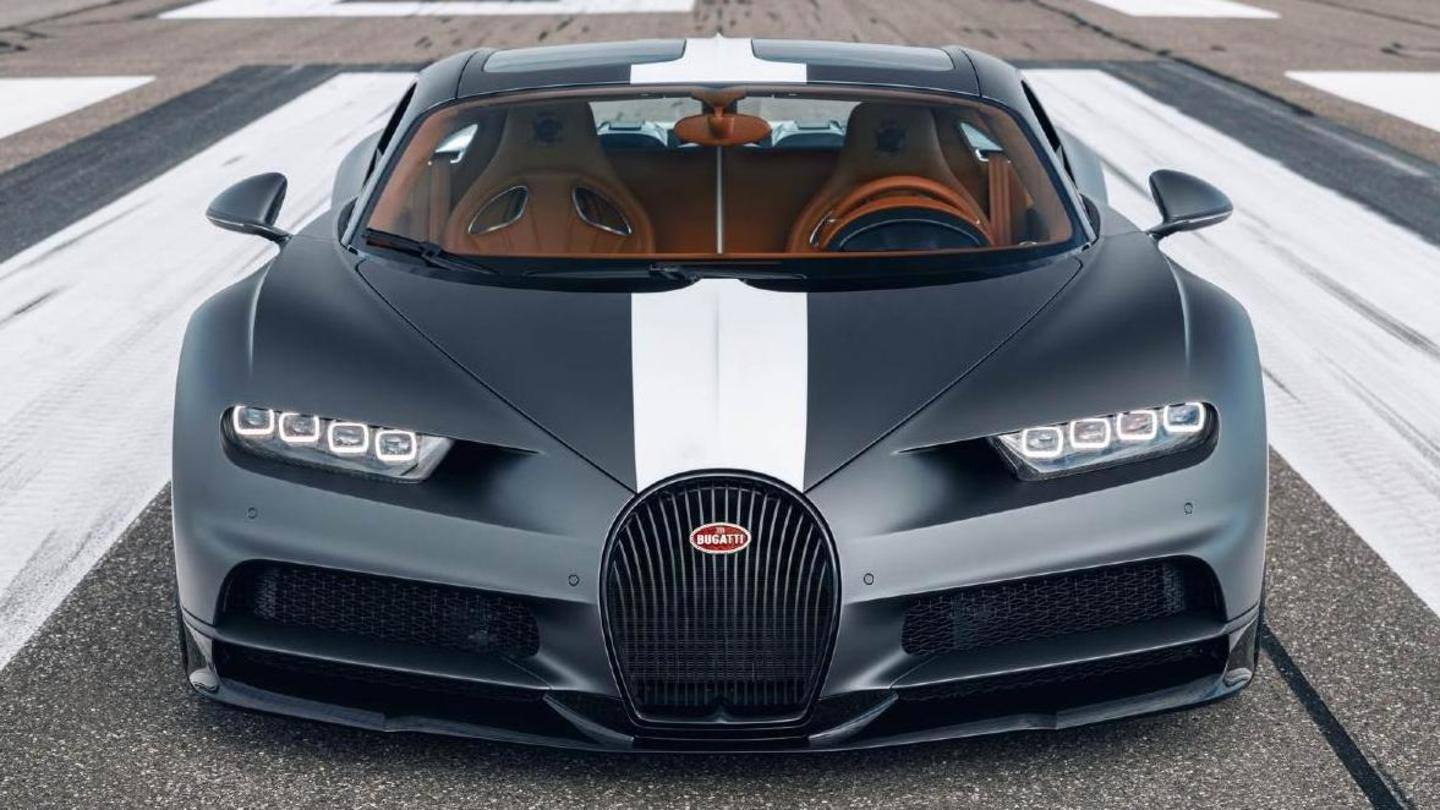 At its 'Power Day' event, Volkswagen CEO Herbert Diess confirmed that Bugatti will become a Porsche subsidiary and that talks are on between hyper-EV specialist Rimac and Porsche over a joint venture that would lead to a future Bugatti product. The platform underpinning the Rimac C_Two might be used for the project, but official details are yet to be revealed.
Porsche now has a 24% stake in Rimac
In 2020, talks were underway between Volkswagen and Rimac over Bugatti's future, with the former offering to cede ownership of the brand in exchange for greater stake in the hyper-EV manufacturer. However, they failed to come to fruition and in February 2021, Volkswagen subsidiary Porsche spent more than $83 million to increase its stake in Croatian EV manufacturer Rimac from 15.5% to 24%.
'Porsche will be a minority partner in JV with Rimac'
According to Diess, "Porsche is preparing a partnership that is going to be under discussion with Rimac, and Porsche will be taking care of that." "The whole thing isn't yet finalized. What we want to do is transition the responsibility of Bugatti to Porsche, and Porsche in all probability will establish a joint venture with Rimac, with a minority share of Porsche."
Bugatti aiming for completely electrified models in the future
The imminent end of internal combustion is a cause of worry even for the most exotic automakers. The Bugatti Chiron with its quad-turbocharged W-16 engine and mind-boggling acceleration will surely meet its demise. Hence, Bugatti chief Stefan Winkelmann believes that instead of creating a hybridized architecture, the company should make a direct switch to full electrification.
The Rimac C_Two's architecture is crucial to Bugatti's future
The existing architecture of the Rimac C_Two or some developed form of it, should spearhead Bugatti's electrified ambitions. The Rimac C_Two comes with an all-wheel-drive system and claims to offer 1,888hp of maximum power and a top speed of 415km/h. The upcoming Pininfarina Battista is also underpinned by the same platform, suggesting it might be used as the basis for an all-electric Bugatti hypercar.