Budget 2020: What to expect? When will it be presented?
Budget 2020: What to expect? When will it be presented?
Written by
Siddhant Pandey
Jan 17, 2020, 02:35 pm
2 min read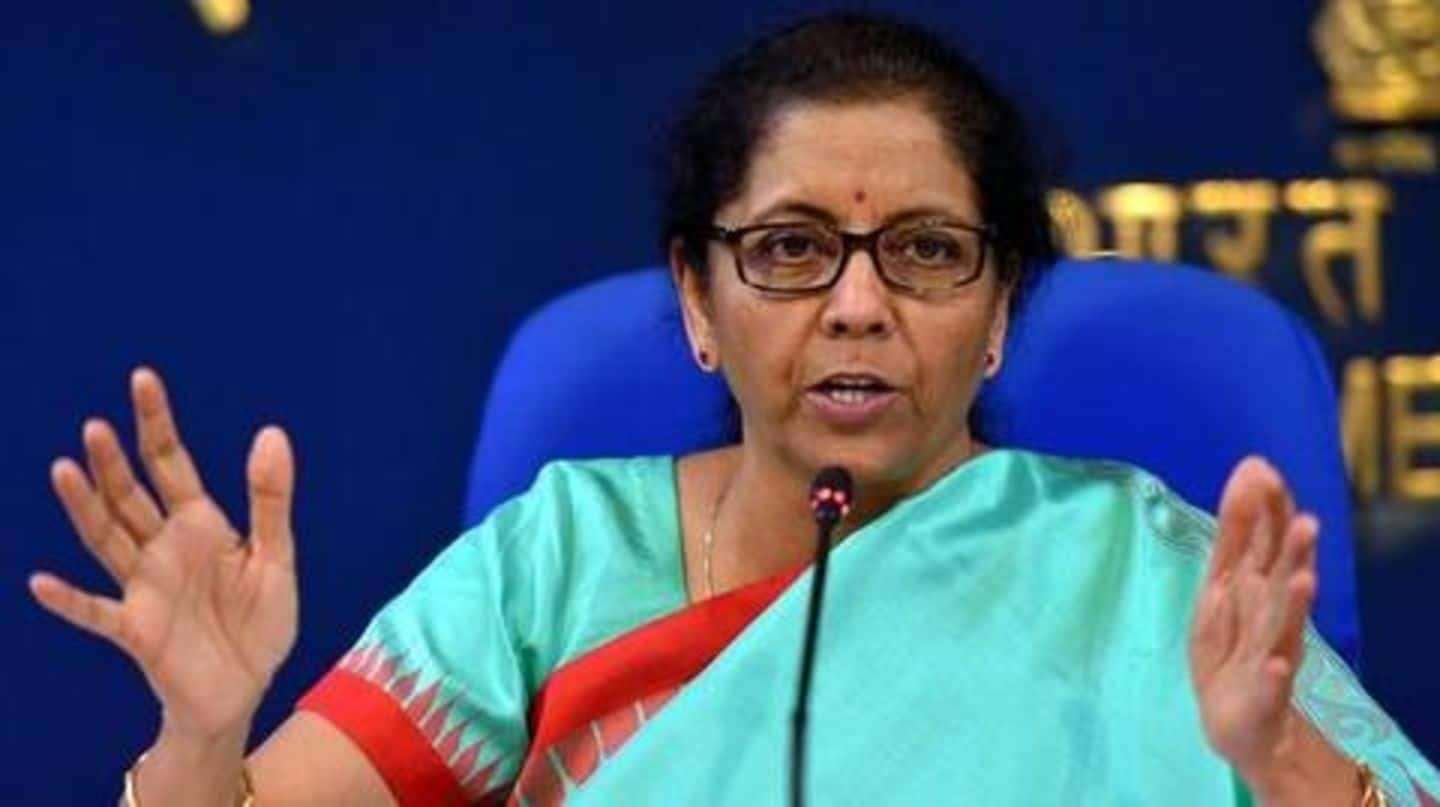 With the economy in crisis, all eyes are on the upcoming Union Budget for the fiscal year 2020-21. As several accuse the Narendra Modi government of running the economy into the ground, there is mounting pressure on the government to remedy the crisis too. And, with India's GDP growth at an estimated 11-year low, here's what you can expect from the Budget.
First, let's look at the challenges before the government
India's GDP growth is projected to hit an 11-year low at 5%, as per both the Central Statistical Office and the Reserve Bank of India. Notably, the GDP growth in the July-September 2019 quarter was recorded at 4.5%. Demand has also fallen greatly, especially in the decisive auto sector with passenger car sales dropping 8.4% in December. The government is also to simplify GST.
Retail inflation at five-year high; consumer confidence lowers
In December, retail inflation also reached a five-year high while vegetable inflation stood at 60.5%. Separately, consumer confidence—which reflects parameters such as employment, inflation, income, and spending—also dropped to 89.40 points in FY19-20 Q3 from 97.30 in the previous quarter.
What can we expect from the Budget?
The government is eyeing an income tax rate cut for the middle class, to leave individual taxpayers with more expendable income. This would help boost consumption. Reportedly, the government may also ease long term capital gains (LTCG) tax and dividend distribution tax (DDT). Separately, the government may also increase customs duty on over 300 items including paper, footwear, rubber items, toys, etc.
When will Union Budget 2020 be announced?
President Ram Nath Kovind will kick-off the Budget session of the Parliament at 11 am on January 31 by addressing a joint session of the Lok Sabha and Rajya Sabha. On January 31, Chief Economic Adviser KV Subramanian will table the Economic Survey in the Rajya Sabha. On February 1, Finance Minister Nirmala Sitharaman will present the Union Budget at 11 am.
Stock exchanges to continue business on Budget day
Although the day the Budget will be presented falls on a Saturday, stock exchanges—usually closed on the weekend—have decided to continue business as usual on the day. However, banking services are expected to be impacted due to a nationwide strike by bank unions.