Coca-Cola says customers want plastic bottles; wouldn't ban them
Coca-Cola says customers want plastic bottles; wouldn't ban them
Written by
Siddhant Pandey
Jan 23, 2020, 12:00 am
3 min read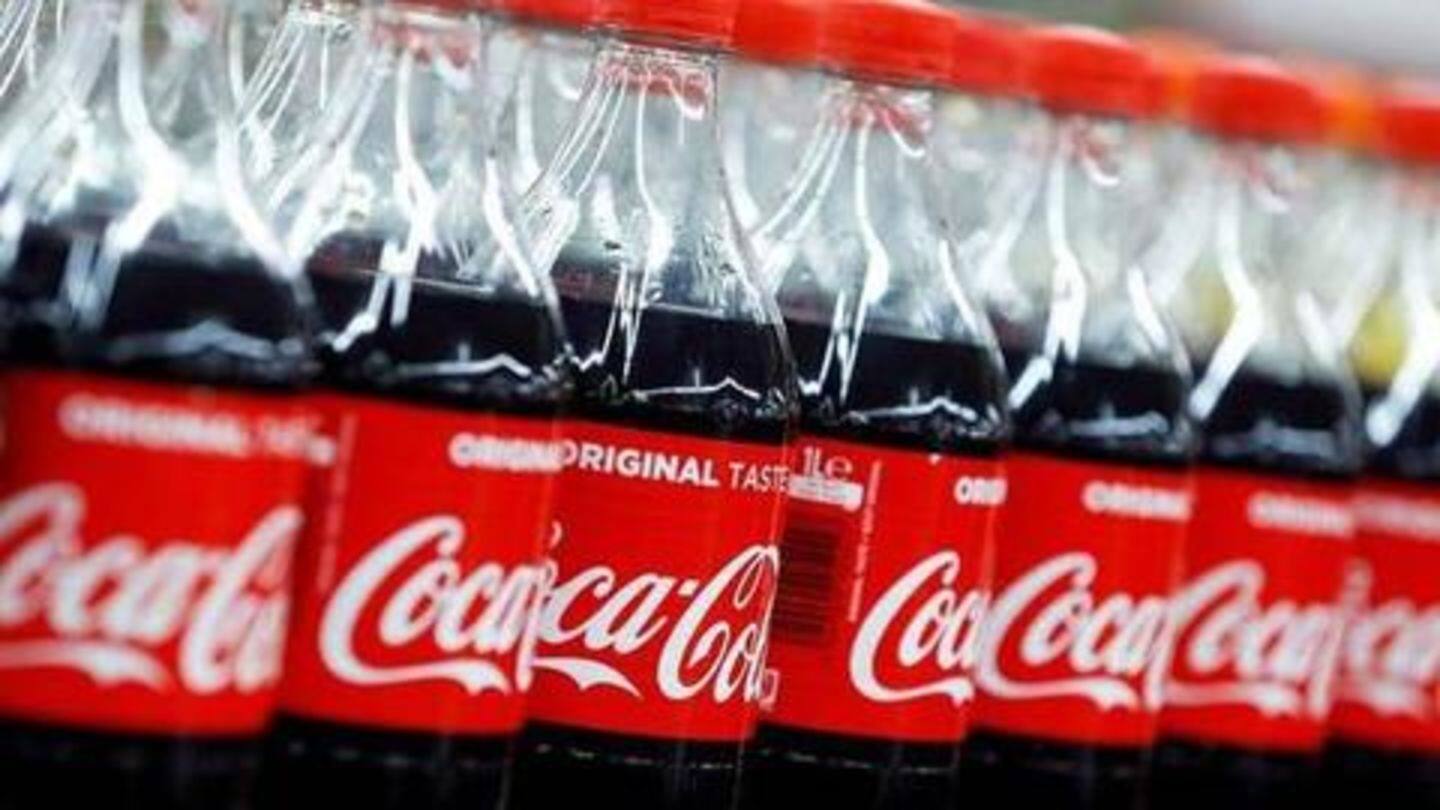 Despite being one of the largest producers of plastic waste, the leading beverage brand Coca-Cola has indicated that it has no plans to ditch plastic. The company defended its stance on plastic saying that it's what the customers want. Notably, only last year, Coca-Cola was named the most polluting brand in a global audit by Break Free from Plastic. Here are more details.
'Business won't be in business if we don't accommodate consumers'
Bea Perez, the head of sustainability at Coca-Cola told BBC at the World Economic Forum that the company couldn't ditch plastic as it could not alienate its customers or cause sales to drop. "Business won't be in business if we don't accommodate consumers," she said. Perez said that using only aluminum or glass packaging could increase Coca-Cola's carbon footprint.
Have to show consumers what opportunities there are: Perez
"So as we change our bottling infrastructure, move into recycling and innovate, we also have to show the consumer what the opportunities are. They will change with us," said Perez. To note, Coca-Cola produces plastic packaging equivalent to 200,000 bottles every minute.
Coca-Cola to use 50% recycled packaging material by 2030
However, Perez said that Coca-Cola realizes it has to be "part of the solution." The company has vowed to use at least 50% recycled packaging material by 2030. It's partnering with NGOs globally to help collect recyclable material. Perez also agreed that Coca-Cola should reach its sustainability goals sooner than 2030. She said, "We have to reach this goal and we will—there's no question."
Perez also appreciated activists who helped Bali ban single-use plastics
Perez also told BBC that she respected the idealism of youth activists Melati Wijsen (19) and her sister Isabel, who made the island of Bali ban single-use plastic bags, straws, and styrofoam last year. Such trash usually landed up in the sea, impacting marine life.
Packaging not the problem: Coca-Cola last year
Just last year, both Coca-Cola and its competitor Pepsi told Packaging News that packaging was "not the problem." Tim Brett, President of Coca-Cola for the Western Europe division, said, "Packaging per se is not the problem. It's the packaging that ends up in landfill or in litter...I am not denying there is a packaging waste problem - but it is not necessarily the material."
Shame on Coca-Cola, says anti-plastic campaign group
Speaking to Daily Mail, A Plastic Planet campaign group's Sian Sutherland said, "Shame on Coca-Cola!" accusing it of evading accountability for "the 120 billion plastic Coke bottles that pollute our planet every year." Sutherland added, "Do they really think the public enjoys seeing beaches and landfills covered in plastic waste, killing marine life and degrading into toxic microplastics that are now in our food?"