Fiat Chrysler recalls 1 million pickup trucks due to software-glitch
Fiat Chrysler recalls 1 million pickup trucks due to software-glitch
Written by
Anish Chakraborty
May 13, 2017, 12:03 pm
3 min read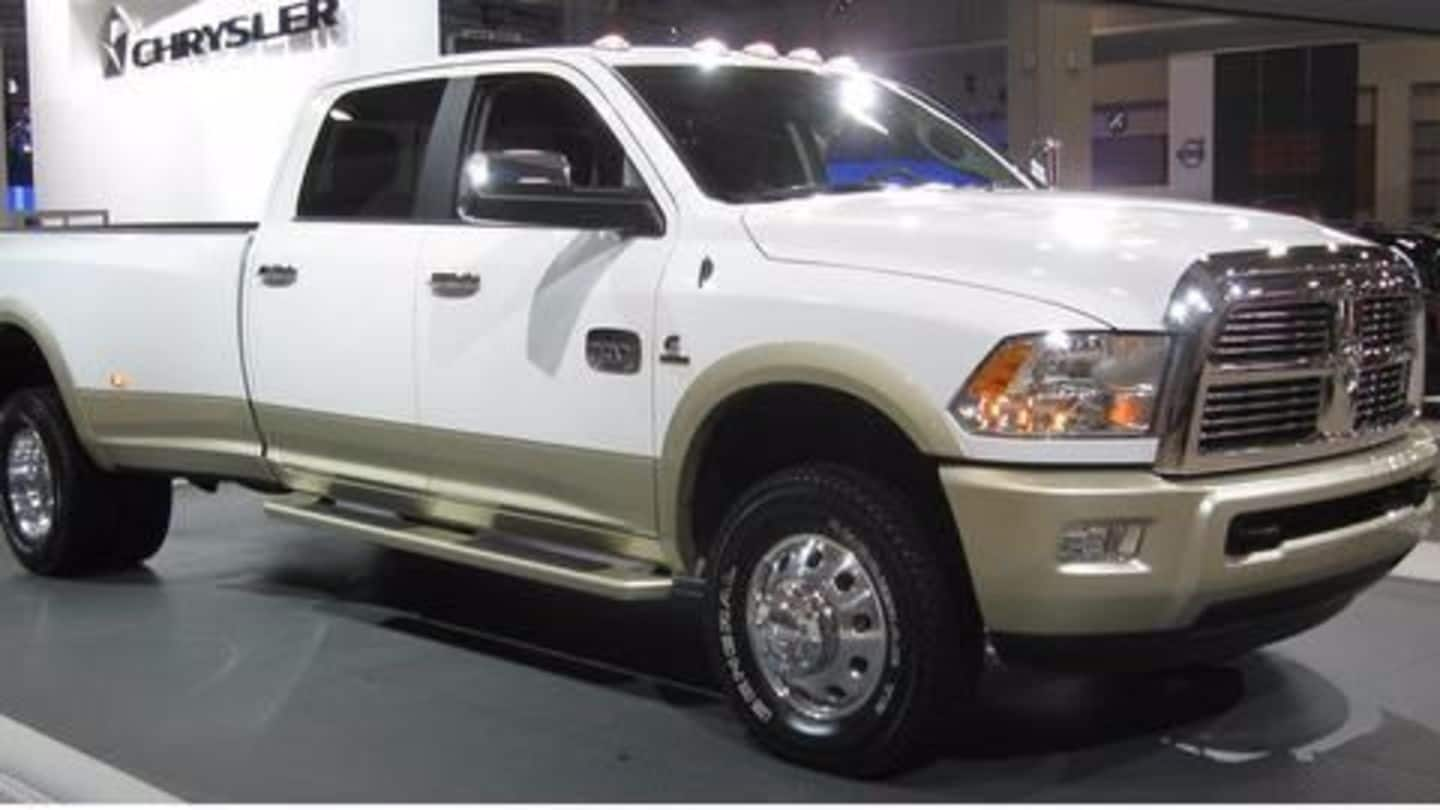 Recalls are now becoming more of a common attribute in major firms than the rarity they should be. Fiat Chrysler Automobiles has announced that the firm is going to recall over 1million pickup trucks worldwide in order to fix a software glitch that can disable the safety features of the vehicle. Here's what you need to know about it.
What seems to be the problem?
The automaker has informed the concerned authorities that computer modules in the trucks fail if the underbody of the truck gets impacted which prevents the side airbags and seatbelt tension devices from getting deployed during an accident. According to the documents submitted by the automaker to the National Highway Traffic Safety Administration, the toll is one death and two injuries till now.
The full extent of the recall
The carmaker has informed that it would be recalling 1.02 million vehicles in the USA and around 259,000 trucks that have been sold in Canada, Mexico, and other foreign markets. Chrysler's safety standards are monitored by an independent body, following an agreement that was reached with regulators owing to the tendency of automakers' undermining the extent of damage, caused by defects in their vehicles.
Investigation started after a lawsuit
The firm said that they had stumbled upon the problem in its trucks and started the investigation in December last year when a lawsuit cited that failure of airbags and seatbelt devices in a 2014 model Ram 1500 was the reason for that vehicle's crash. The affected vehicles, which are being recalled are 2013-16 Ram 1500, 2013-16 Ram 2500 and 2014-2016 Ram 3500 models.
Recalls will begin from June
Upon investigation, it was discovered that a major impact on the underside of the vehicles was making the in-car computer modules generate error codes which were shutting off the side airbags and seatbelts on a temporary basis, exposing the drivers to harm. The firm said that it is going to initiate the recall process sometime late in June to reprogram the affected systems.
In the meantime, customers have been specifically advised to pay attention to warning lights present in the instrument cluster of the rides, which would illuminate if the modules stop working. Fiat Chrysler said that if the ignition is turned off and then on again, chances are "normal restraint-system function may be restored," but refused to divulge details about the accidents that had taken place.
Huge lag in Volkswagen update
Meanwhile, according to reports, Volkswagen has managed to rectify only 30% of the 3.4 lakh recalled diesel vehicles that the German auto major had equipped with a defeat device, to cheat Indian emission tests. The firm spokesperson said that the process has been delayed as, factors such as engine variants, gearboxes, brands, and others had to be taken into account to develop an update.