Indian Government saved $9bn through Aadhaar scheme: Nandan Nilekani
Indian Government saved $9bn through Aadhaar scheme: Nandan Nilekani
Written by
Ramya Patelkhana
Oct 13, 2017, 08:34 pm
3 min read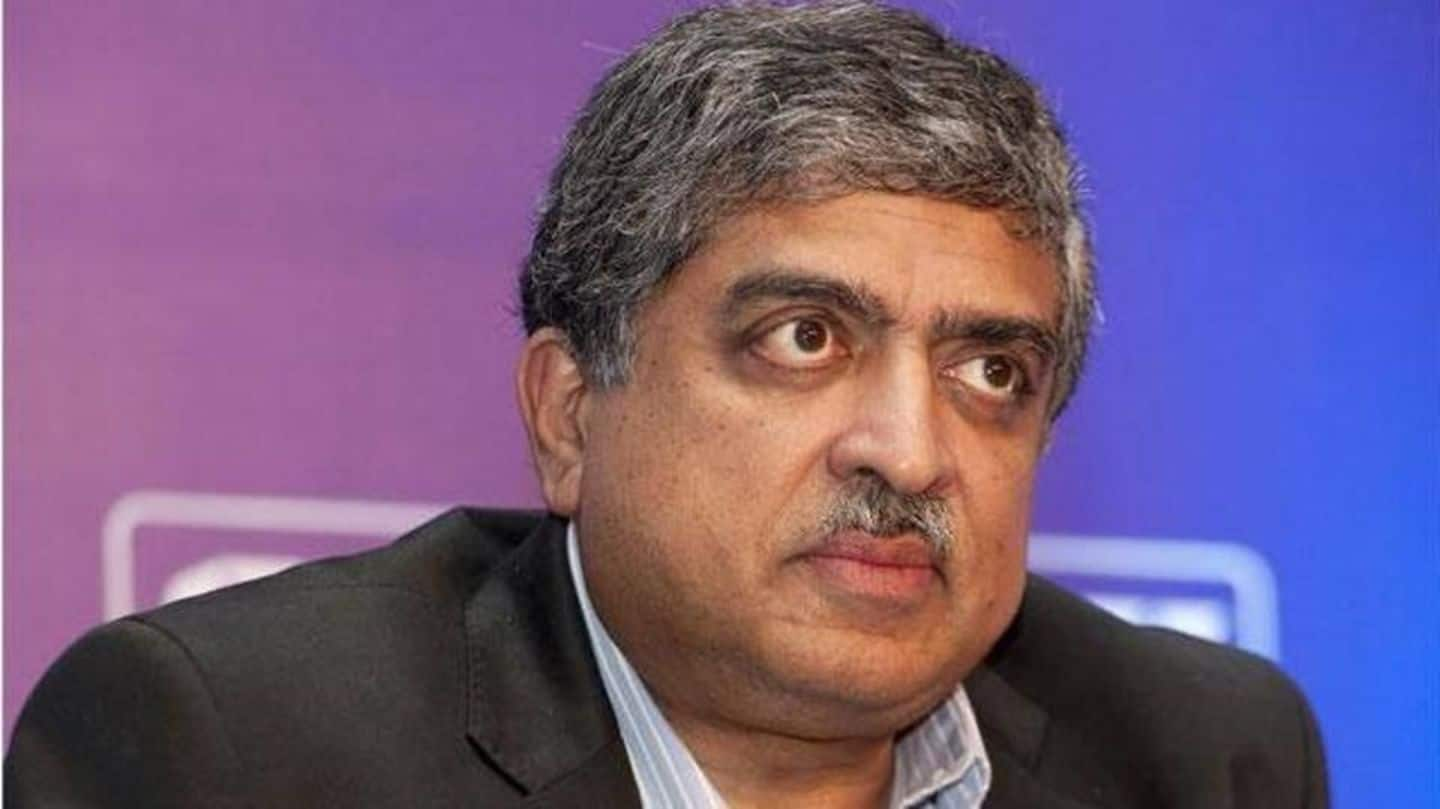 The Aadhaar scheme has helped India's government save $9bn by eliminating fraud in financial distribution system said Aadhaar's architect, Nandan Nilekani. He said though the former UPA government launched Aadhaar, the Narendra Modi-led NDA government has "enthusiastically" supported it. He added the implementation was "bipartisan", speaking at a World Bank panel discussion on the sidelines of IMF-World Bank annual meeting in Washington. Read more!
Nandan Nilekani on Aadhaar scheme
Nilekani said over a billion people have enrolled for Aadhaar, adding, "It has also saved the government about $9 billion in fraud and wastage because by having that unique number you eliminate fakes and duplicates from your beneficiary and employee list."
Nilekani emphasizes on building the right digital infrastructure
The former Unique Identity Development Authority of India (UIDAI) Chairman said nearly half-a-billion people in India have linked their Aadhaar to bank accounts. Nilekani added the government electronically transferred $12bn into bank accounts in real time to the largest cash transfer system in the world. He said it is easier for developing nations to "leapfrog" if they built the right digital infrastructure.
Discussion on "Digital Economy for Development"
Nilekani said identity authentication, frictionless payment solutions, and paperless transactions are essential layers for the world of digital data economy, and India has done all these things. India is the only nation where a billion people can make entirely cashless and paperless transactions on mobiles, dramatically reducing the costs. The infrastructure created by India enables everyone to use their data for personal advancement.
Developing countries are data rich, says Nilekani
Nilekani said the West was economically rich before becoming data rich as the "Internet happened in the West in the last 15 years." On the other hand, developing countries have become data rich even before becoming economically rich. He said in societies where the per-capita-income is $1500, the data business model should focus on allowing individuals/businesses to trade their data for improving lives.
Data is private; circumscribing privacy has to be reasonable
Nilekani noted that privacy has been declared a fundamental right by the Indian Supreme Court. But, the SC also laid down a framework according to which the government can "circumscribe" the privacy for achieving a state objective like national security, crime prevention, revenue protection, or social welfare. He added the court said circumscribing the privacy has to be reasonable and proportional.
Nilekani on using data for improving lives
"If I as a consumer can use my data to get better loans, better education, better jobs and better skills, and if we can get a billion people to get access to that they will use data as the ladder to improve their lives."