Yes Bank rescue plan unveiled, withdrawals restrictions to be lifted
Yes Bank rescue plan unveiled, withdrawals restrictions to be lifted
Mar 15, 2020, 01:32 am
3 min read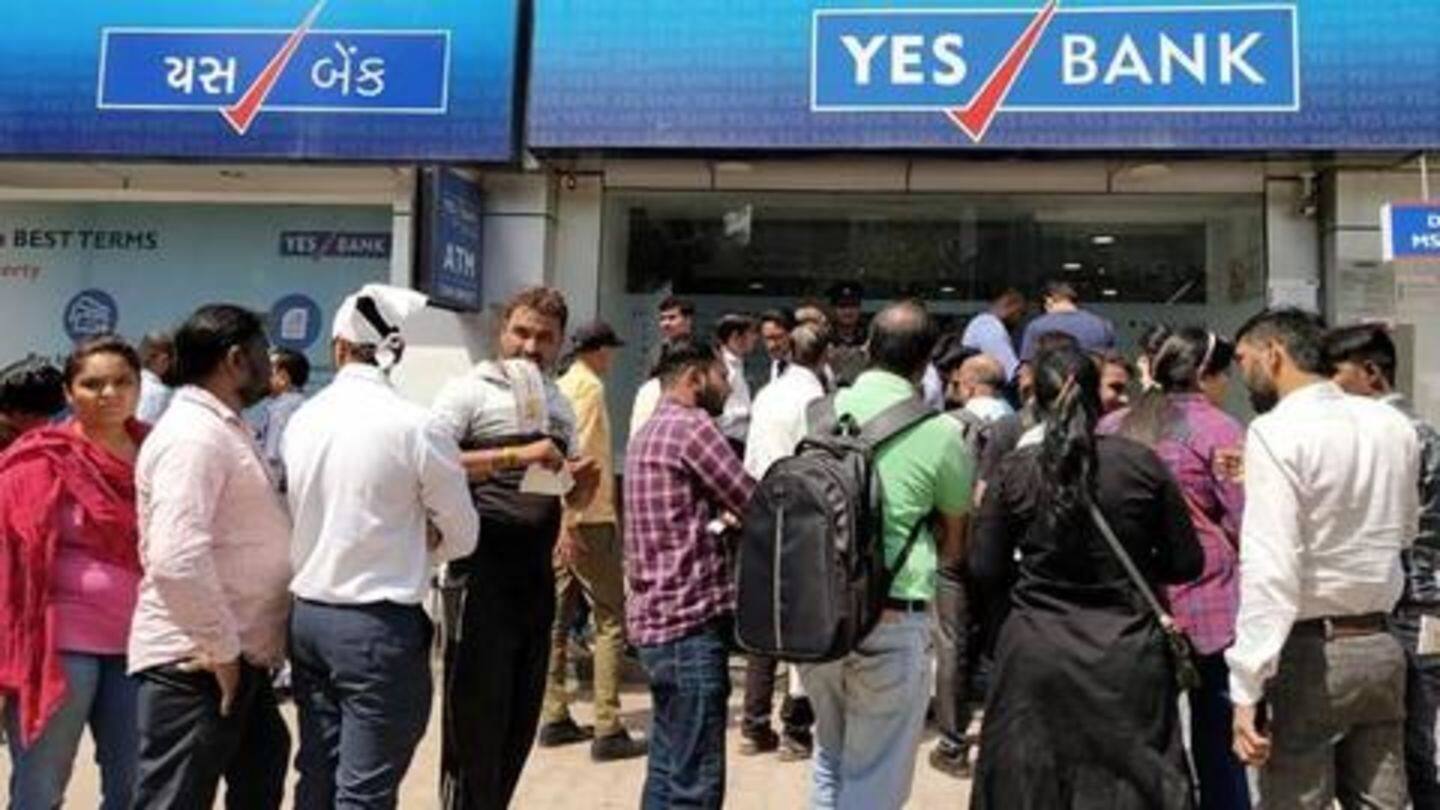 Crisis-hit Yes Bank got a lifeline after the Union Cabinet, chaired by Prime Minister Narendra Modi, notified a reconstruction plan backed by the State Bank of India (SBI). In a rare move, besides the country's biggest bank, private lenders like HDFC, Kotak Mahindra, ICICI, and Axis will also infuse capital. The government announced that restrictions on withdrawals will be lifted by next week.
RBI took over Yes Bank, its co-founder was arrested
Earlier this month, Reserve Bank of India (RBI) put Yes Bank under a moratorium, brought the board under its control and announced customers can't withdraw more than Rs. 50,000 from their accounts, collectively. The bank's co-founder Rana Kapoor, was arrested for allegedly receiving kickbacks in return for risky loans. He is being investigated by both the CBI and ED.
Several banks will invest crores of rupees in Yes Bank
The restrictions increased the woes of customers, but the government assured a bailout plan is in works. SBI announced it will be infusing Rs. 7,250 crore, and others like ICICI, Kotak Mahindra, HDFC, and Axis will invest Rs. 1,000 crore, Rs. 500 crore, Rs. 1,000 crore, and Rs. 600 crore respectively. As per the plan, SBI will hold the maximum stake.
Yes Bank will remain a private lender
Under the proposed structure, SBI will hold 45.74% stake whereas each HDFC and ICICI banks could hold 6.31% stake in the bank. Axis Bank and Kotak Mahindra could hold 3.5% stake each. The reconstruction scheme, notwithstanding, Yes Bank will remain a private lender, reports Mint.
Depositors' interest is at core of reconstruction scheme: Sitharaman
"The decision to provide a reconstruction scheme keeps at its core the protection of depositors' interest, keeps at its core providing stability to Yes Bank and also keeps at its core keeping a stable financial environment, banking system," Finance Minister Nirmala Sitharaman said. Within three working days of the notification being issued, the moratorium will be lifted and within seven days, a new board will be constituted.
Notification has been issued
Top officials of banks will be members of the board
The rescue plan is aimed at restoring customers' trust and minimizing the threat of withdrawals after restrictions are lifted. The government announced former CFO and Deputy MD of SBI, Prashant Kumar, will be the CEO and MD of the re-constructed bank. Former non-executive chairman of PNB, Sunil Mehta, was named as the non-executive chairman. Mahesh Krishnamurthy and Atul Bheda were named as non-executive directors.
Considering market sentiment, government came up with plan quickly
As a part of the deal, all existing Yes Bank employees will be retained. The government's quick revival plan comes amid bloodbath in markets with Sensex at BSE and Nifty at NSE seeing a decline of 20%. The coronavirus pandemic has also caused panic among markets worldwide. Delaying the implementation of the plan could hurt customer sentiment, a risk the government can't afford.