Samsung asks entrepreneur to remove smart-vibrator from women's event, apologizes
Samsung asks entrepreneur to remove smart-vibrator from women's event, apologizes
Written by
Siddhant Pandey
Aug 30, 2019, 08:45 pm
3 min read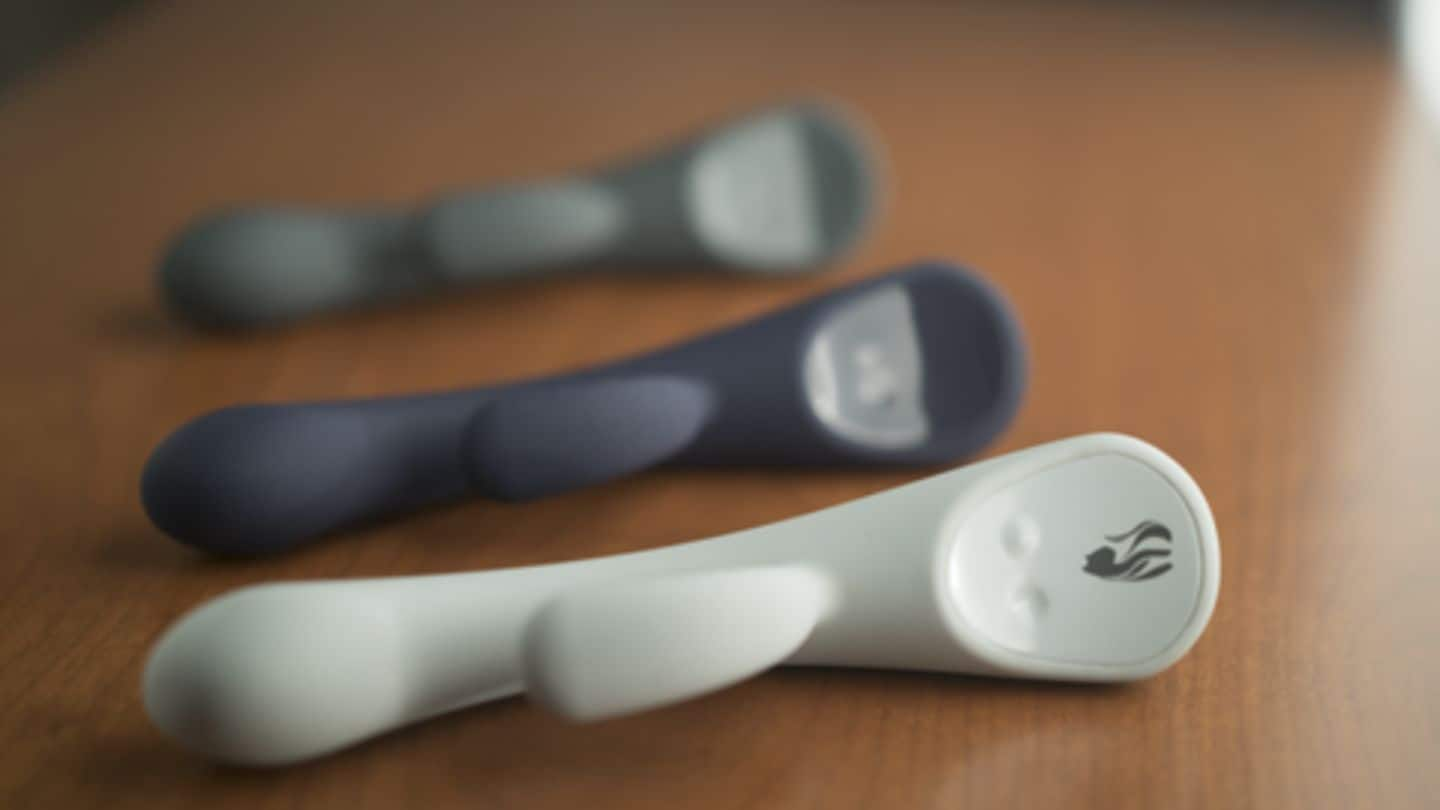 At a recent women-in-tech event in San Francisco, an entrepreneur was asked to hide her product, a smart vibrator, from display. Ironically, the event, hosted by Samsung and SF Women in Tech, was aimed at women's health. This was despite the event organizers having invited the entrepreneur, Liz Klinger, and approving her attendance. Although Samsung has apologized, Klinger doesn't seem convinced.
Here's what happened at the San Francisco event
Klinger, the co-founder and CEO of women-led smart sex toy company Lioness, was asked to remove her flagship product, the Lioness Vibrator, from display at the 'Growth and Innovation in the Wearable Device Market'. Frustrated, she posted a tweet, only to be approached by a senior developer at Samsung four hours later, who told her, "It isn't women's health," The Hustle reported.
Klinger told to remove vibrator despite explaining it collects biofeedback
Notably, Klinger explained to the developer that the vibrator collects biofeedback adding, "We're in the early stages of working with healthcare and research firms because of it." However, the developer said, "It isn't wearable." Then why was Klinger invited to the event, to begin with?
This is not okay, Klinger reacts on Twitter
"Samsung not okay with other aspects of women's health"
Speaking to The Verge about the event, Klinger noted, "Samsung is okay with women's health when it is about fertility and when it is about making babies, but they do not seem to be okay with the other aspects of women's health."
We regret an interaction that occurred with presenting start-up: Samsung
Meanwhile, for a week, Samsung maintained radio silence before releasing the following statement: "Samsung is proud to support both women in technology and the future of wearable innovation." The statement added, "We regret an interaction that occurred with a presenting start-up and apologize to those involved. We have addressed this internally and will learn from this as we continue to sponsor female innovators."
However, Samsung didn't directly approach Lioness or Klinger
Shockingly, Samsung didn't directly apologize to Klinger. After reading their statement online, she underlined the lack of any concrete steps that Samsung hopes to undertake. Klinger highlighted, "Despite their secondhand apology, if you take into account that they haven't reached out to us, does it seem likely we or any other company in female sexual wellness will ever be included in their events again?"
Klinger fears companies like hers might soon be entirely excluded
Further, Klinger said that she had hoped for a commitment of "greater inclusion" from Samsung along with "concrete steps" through which they planned to achieve it. However, following their statement, she fears if the company has learned "to exclude/filter these companies ahead of time?"
In January, women's sex toy company had innovation award revoked
This isn't the first time that the tech industry has gotten awkward with women's sexual health. In January, the Consumer Electronics Show revoked the CES Innovation Award to women's sex toy company Lora DiCarlo after approving their attendance and presenting them the award. The ensuing criticism forced CES to reinstate the award (albeit months later) and include sex tech products in its future events.