SEBI increases scrutiny of Adani Group's deals after Hindenburg report
SEBI increases scrutiny of Adani Group's deals after Hindenburg report
Jan 27, 2023, 06:52 pm
3 min read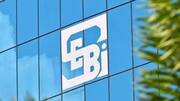 Hindenburg Research's report on Adani Group hasn't gone unnoticed in India. The Securities and Exchange Board of India (SEBI) might use the report for its own investigation into the conglomerate's offshore fund holdings, as per Reuters. The Indian market regulator has also tightened the scrutiny of deals undertaken by the Adani Group over the past year. Adani Group has categorically denied Hindenburg's allegations.
Why does this story matter?
Hindenburg's report accusing Adani Group of stock manipulation, accounting fraud, and more has turned out to be a problem for the Gautam Adani-led conglomerate.
The report has invited strong criticism from Adani Group, with it threatening the US-based short seller of legal action in India and the US.
However, the accusations have already led to a wide sell-off of Adani Group stocks.
The report accused Adani Group of market manipulation 
Earlier this week, Hindenburg Research published a 129-page report on Adani Group, accusing the conglomerate of creating and managing "a vast labyrinth of offshore shell entities" in tax havens. Per the report, the group used these entities for manipulating the market. The report also raised concerns about Adani Group's high debt and sky-high valuations of its listed companies.
SEBI is asking for disclosures that it usually does not
Hindenburg's report has created ripples in the Indian market. According to Reuters, SEBI has begun "increasingly examining" all transactions of Adani Group in the listed space. The market regulator is reportedly asking for disclosures it typically does not. The regulator also plans to study the investment firm's report as part of its ongoing investigation into Adani Group's foreign portfolio investors.
SEBI had begun a probe of Mauritius-based funds last year
Last year, SEBI initiated an investigation of little-known Mauritius-based offshore funds with large holdings in the conglomerate's listed companies. The probe, however, hit a wall as jurisdictions where those funds were domiciled refused to provide enough information. Issues raised in the Hindenburg report echo SEBI's concerns about the movement of funds through offshore companies by parties related to the Adani Group.
All listed companies of Adani Group came under selling pressure
In the meanwhile, Dalal street witnessed a bloodbath as the Hindenburg report led to a massive sell-off of Adani Group stocks. The shares of all nine listed companies of the Adani Group came under huge selling pressure. Since Tuesday's closing, the group's market capitalization has declined by over Rs. 4.2 lakh crore. Doubts about Adani Group's high debt also affected banking stocks and lenders.