#CareerBytes: How to prepare for GATE exam in six months?
#CareerBytes: How to prepare for GATE exam in six months?
Written by
Ramya Patelkhana
Aug 31, 2019, 08:04 pm
3 min read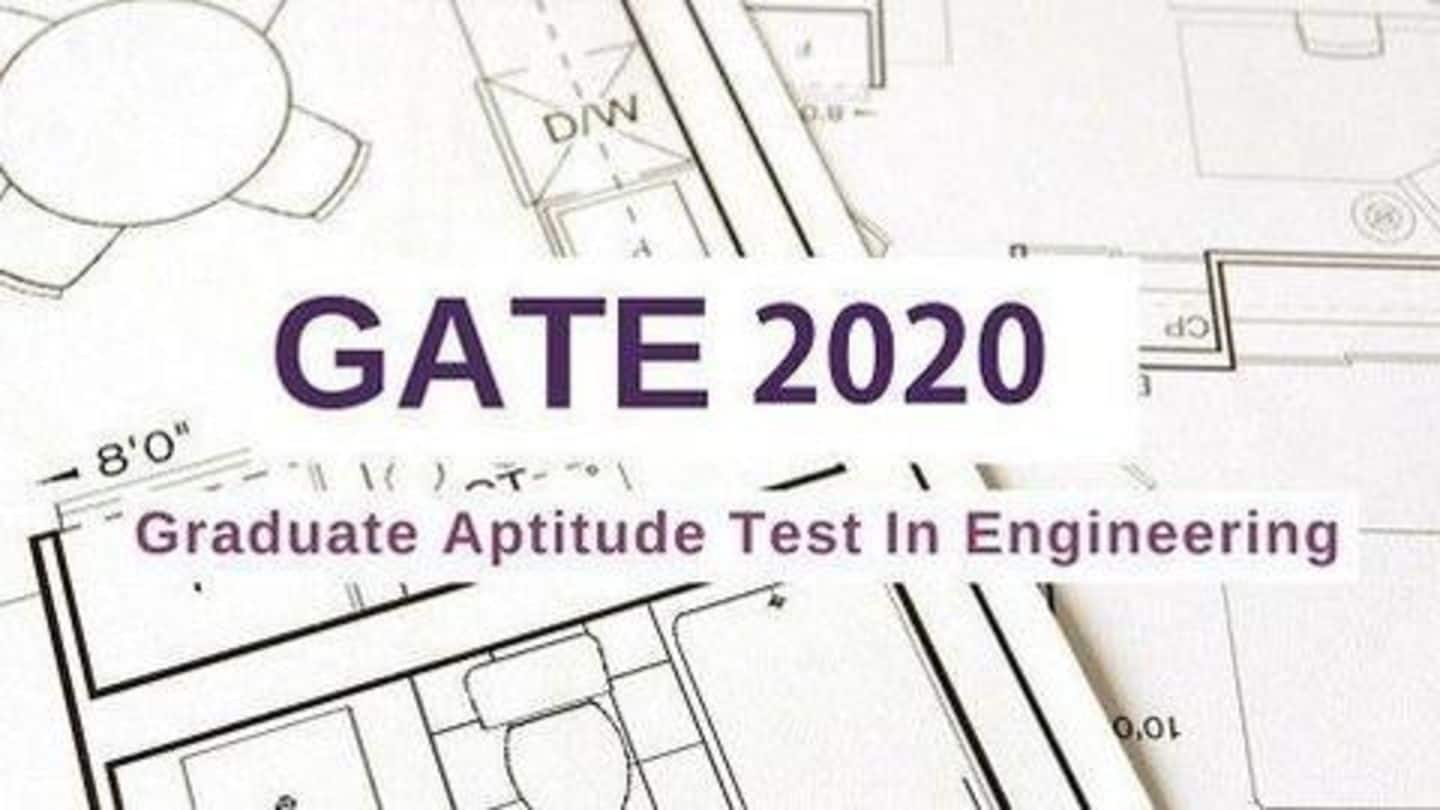 The Graduate Aptitude Test in Engineering (GATE) is one of the most competitive exams for engineering graduates in the country. It is a national-level exam conducted for admitting candidates to postgraduate courses in engineering/technology, but GATE scores are also used for PSU recruitment. Cracking GATE isn't easy without the right preparation, and here are some tips to prepare for GATE in six months.
First, know the latest syllabus, exam pattern, weightage of marks
The first step for aspirants to prepare for GATE is to know and understand the latest syllabus. GATE is conducted in 25 engineering disciplines, and one must take note of all subjects and topics for their stream. They should know the weightage of all the topics/subjects and prioritize them accordingly. Familiarizing with the latest exam pattern and questioning trends is also a must.
Collect good material for exam preparation; prepare revision notes
It is important for aspirants to select good books/material for GATE preparation. They should collect 1-2 good books for each subject and also go through books/material from their undergraduate engineering course for basics. One must also prepare revision notes in their own language for all the subjects, important definitions, formulas, etc. Self-prepared notes help in understanding a topic better and in quick revision.
Create a solid study plan; adopt smart preparation strategies
Aspirants must adopt smart preparation strategies and create a solid study plan depending on the number of days left for GATE and adhere to it without fail. They should cover all topics/subjects, giving sufficient time to each of them, and also include enough time for revision and practice. Setting daily, weekly, and monthly targets to meet short-term and long-term preparation goals is also recommended.
Solve previous question papers and mock tests on regular basis
Aspirants must solve previous GATE question papers and mock tests on a regular basis to test how effective their preparation is. This will also help them familiarize with the pattern, analyze their performance, track progress, manage time properly in the examination. Apart from this, regular revision and written practice are also essential for improving accuracy and speed.
Some last-minute GATE preparation tips for last two months
Aspirants must devote the last two months before the GATE exam for revision. They must revise all the topics/subjects in the syllabus thoroughly at least twice and take mock tests regularly. Also, at the last-minute, candidates might not have enough time to study every topic in detail. So, instead of reading books, they can go through revision keys or self-prepared notes for quick revision.