5 Hollywood couples celebrating their 10-year wedding anniversary this year
5 Hollywood couples celebrating their 10-year wedding anniversary this year
Written by
Shreya Mukherjee
Mar 09, 2022, 12:09 pm
2 min read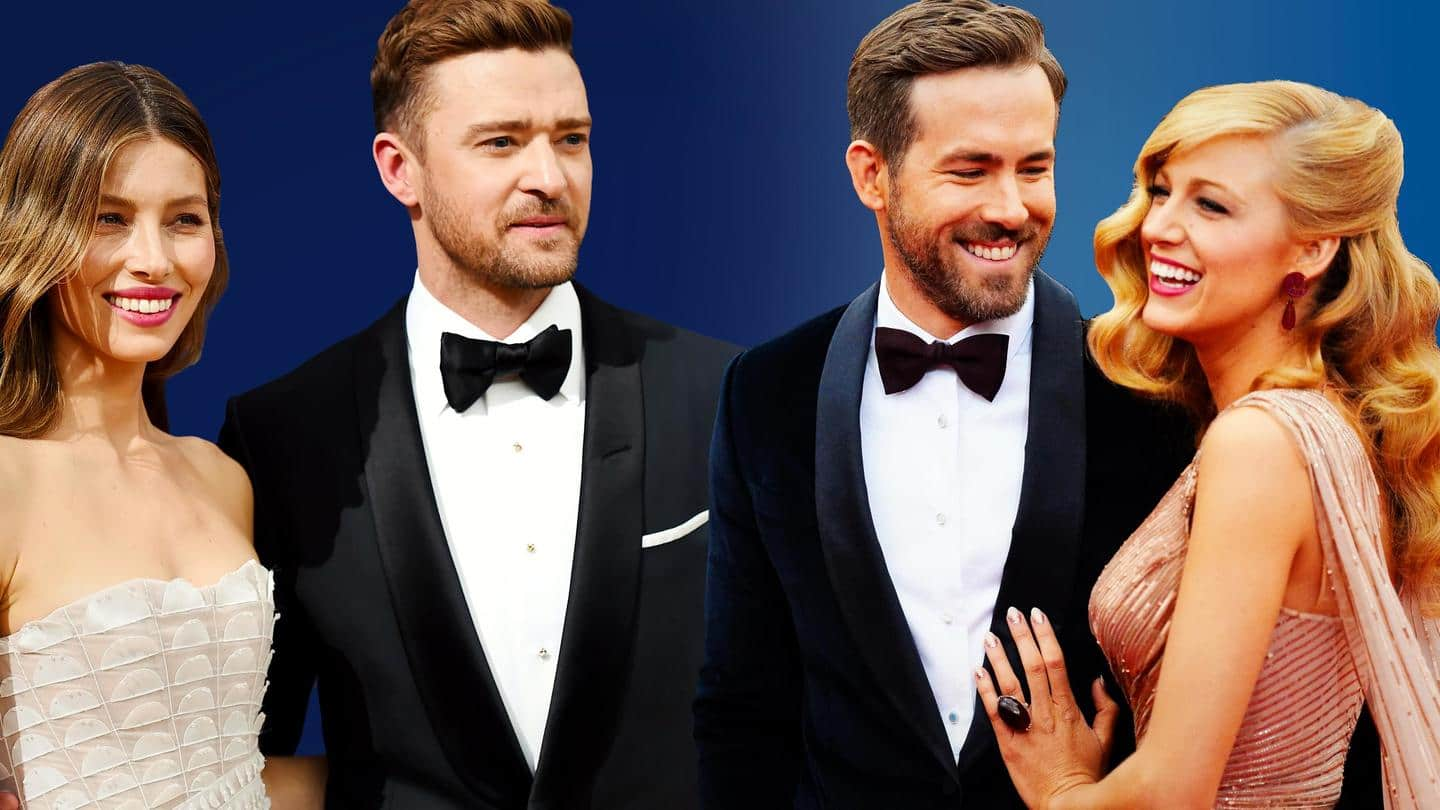 Relationships in Hollywood are more often than not messy affairs with little hope for forever afters. Yet, there are some top stars from Tinseltown who lead dreamy and filmy real lives and those who have found their one true love. Today, we take a look at five celebrity couples who tied the knot in 2012 and will be celebrating their 10th anniversary this year.
Camilla Alves and Matthew McConaughey
For actor Matthew McConaughey, it was love at first sight when meeting his then-future wife, model/designer Camilla Alves, at a club in 2006. It wasn't the same for Alves but the couple soon started dating, and by 2008, they had welcomed their first child. The couple didn't feel "the need" to marry but finally took the plunge in 2012. They're parents to three children.
Blake Lively and Ryan Reynolds
Moving on, we have one of the most fun Hollywood couples—actors Blake Lively and Ryan Reynolds. The former Green Lantern co-stars started dating in 2011 and by the next year, they were married. They have three daughters together: James, Inez, and Betty. Talking about the secret to their successful marriage, Reynolds once said, "We don't take each other too seriously, but we're also friends."
Natalie Portman and Benjamin Millepied
In Natalie Portman's career, Black Swan is surely one of the most groundbreaking roles. But apart from an Academy Award, the 2010 film led Portman to meet her soulmate/future husband Benjamin Millepied. The French ballet dancer and choreographer was roped in to choreograph for the movie and soon, sparks flew. Their son Aleph was born in 2011, followed by a daughter Amalia in 2017.
Jessica Biel and Justin Timberlake
Model/actor Jessica Biel and singer/actor Justin Timberlake are our next couple. Having met at a party in 2007, the two started dating the same year. Timberlake had described their getting together as very "un-Hollywood-esque." After fours years of on-and-off dating, the pair finally got engaged during a holiday in 2011, tying the knot in October 2012. They are parents to two children now.
Anne Hathaway and Adam Shulman
"I knew from the second I met him that he was the love of my life," actor Anne Hathaway had once said about her husband Adam Shulman. Although Hathaway is guarded about her personal life, we know the duo met at a film festival in 2008 and got married at a private ceremony four years later. They have two children now, both sons.