'AndhaDhun' would be game changer for me: Ayushmann Khurrana
'AndhaDhun' would be game changer for me: Ayushmann Khurrana
Edited by
Pallabi C Samal
Sep 27, 2018, 03:26 pm
3 min read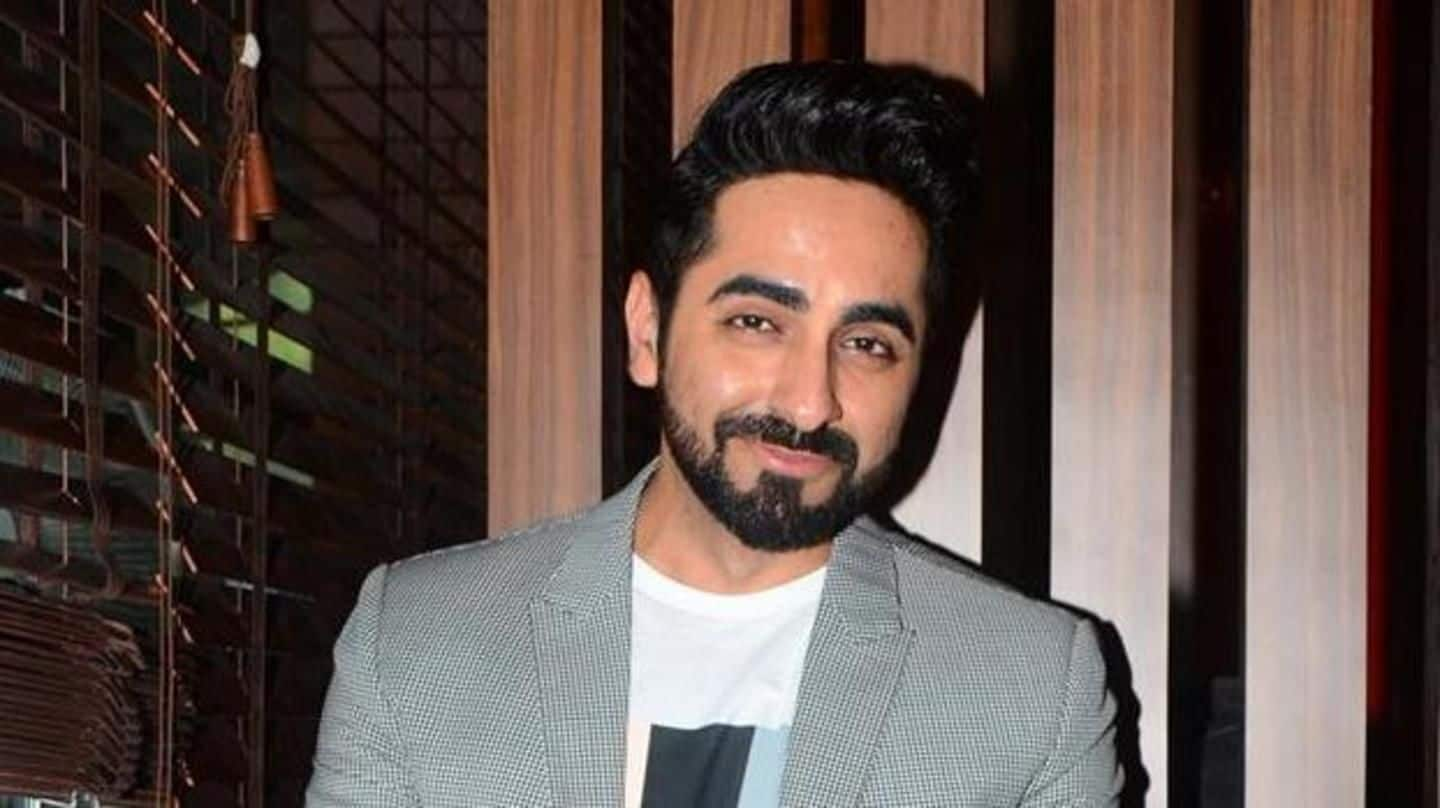 He is known for bringing unorthodox subjects on celluloid, but Ayushmann Khurrana has realized it's time for him to change gears and experiment by challenging himself as an actor. Ayushmann says it was essential for him to do Sriram Raghavan's 'AndhaDhun', to move away from that space of doing slice-of-life films. He added that 'AndhaDhun' would be a game changer for him. Here's more.
'Establish yourself in a particular genre and break the mold'
"I believe you don't have to change yourself with every film, establish yourself in a particular genre and then break the mold. If you're changing with every film then where's the surprise? You'll get exhausted as an actor," Ayushmann said. The actor says he realized that 'AndhaDhun' offered him the perfect opportunity to break away from the image of playing a middle-class boy.
Raghavan told me he doesn't see me in thriller-space: Ayushmann
To Ayushmann's surprise, Raghavan liked the kind of work he was doing. "He told me that I'm a good actor but he doesn't see me in a thriller-space. It'll be an interesting casting as nobody expects me in his film," he said. "We did certain blind scenes...it was great experience. While I was doing it, he was like let's discuss dates now," Khurrana added.
In between narration, Raghavan would ask, 'What'll happen next?'
What Ayushmann enjoyed the most, he says, is the way the 'Badlapur' director narrated the story of this forthcoming film. "It was a very fascinating narration as he'll ask you questions in between like, 'What'll happen next?'... He wants to gauge the reaction of the actor. That keeps you on your toes and you keep thinking, what's going to happen now," he said.
'Raghavan is always thinking ten steps ahead of the viewer'
"He's (Raghavan) always thinking ten steps ahead of the viewer. His style is amazing. I was excited about his world. I loved 'Ek Hasina Thi', it was a game changer for Saif... 'Badlapur' for Varun Dhawan... I hope this film works for me," Ayushmann says.
In the film, Ayushmann plays a blind pianist
In the film, Ayushmann plays a blind pianist, but picking up notes wasn't difficult for him as he's a guitarist. "(Even) He (Raghvan) was convinced that I would learn piano as I know the chords, and all," the actor said. Ayushmann feels in this genre, it's important for actors to do their job earnestly as there is no method to get it right.
'AndhaDhun' to release on Oct 5; also features Tabu, Radhika
"One has to own that character and those lines. Whatever the body language is, you have to imbibe that for your role. It is a different zone. Acting in slice-of-life is easier than this as there was no reference point. Playing blind pianist was doubly challenging," the 34-year-old actor-cum-singer says. Releasing on October 5, 'AndhaDhun' also features Tabu and Radhika Apte in pivotal roles.