'Stranger Things' Season 3 and more: Know Netflix's July content
'Stranger Things' Season 3 and more: Know Netflix's July content
Written by
Siddharth Tyagi
Jun 29, 2019, 02:01 pm
3 min read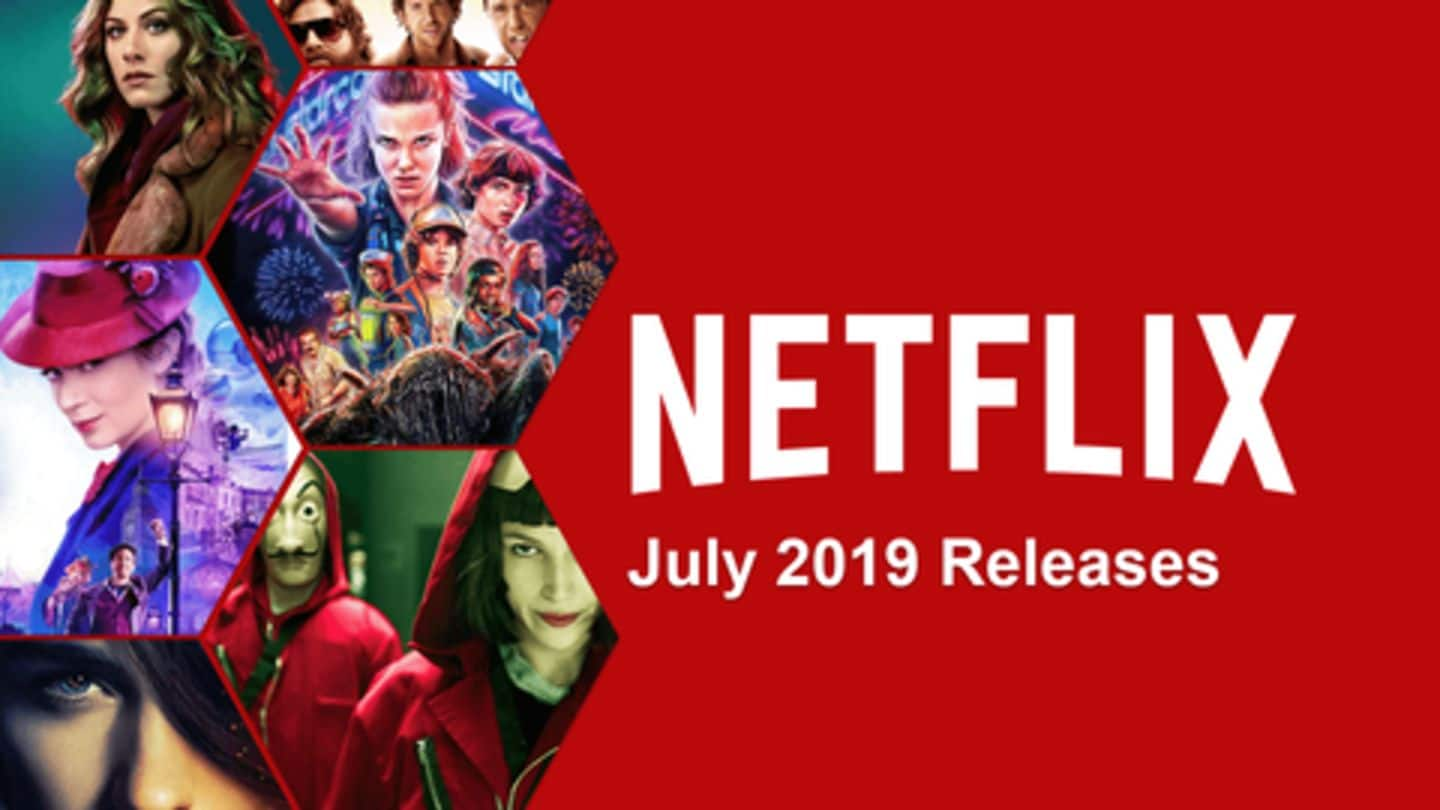 The monsters from the Upside-Down (Stranger Things) and the female brigade of Orange Is the New Black will be back on Netflix in July. The OTT platform has some interesting content lined up for the next month including returning originals and new movies. Get your couch and snacks ready because here is all that is coming to Netflix in the upcoming month.
'Queer Eye', 'You Me Her': Fan-favorite originals make a return
Stranger Things is back with its third season and Orange Is the New Black will say goodbye with its seventh and final season. You Me Her, the series that explores the dynamics of a three-people romantic relationship returns with its fourth season, as do the Fab 5 from Queer Eye. The cleverly-written Australian drama Wentworth returns with its seventh season.
Here are the other series that are releasing in July
July brings with it new series like In The Dark, a comedy-drama where a blind woman tries to solve her friend's murder and Luis Miguel-The Series, a biographical series tracing the life of Mexican singer Luis Miguel. Returning shows include Good Witch: Season 4, Yummy Mummies: Season 2, Free Rein: Season 3, Grand Designs: Season 10, Wynonna Earp: Season 3, and Sugar Rush.
'Rain Man,' 'Megamind,' 'Philadelphia': Watch out for these awesome movies!
This July, Netflix brings Chevy Chase and Bill Murray's classic 1980 comedy Caddyshack, the found-footage horror film Cloverfield, Tom Hanks and Denzel Washington-led Philadelphia, Tom Cruise's breakthrough performance Rain Man, and Disney's Mary Poppins Returns. Other films include Martin Scorsese's masterpiece- Taxi Driver, The Break-Up, Roadhouse, Quentin Tarantino's class act Inglourious Basterds, 2005 version of Charlie and the Chocolate Factory, Mean Streets, and Megamind.
Interesting films you might not have seen
Netflix is adding a hefty film collection in July. The films in question include Alice Doesn't Live Here Anymore, Girls With Balls, Astro Boy, Cheech & Chong's Up in Smoke, Disney's Race to Witch Mountain, Frozen River, Inkheart, The Book of Eli, Kill the Irishman, Lady in the Water, Little Monsters, Mean Dreams, Nights in Rodanthe, Paul Blart: Mall Cop, Scream 3, and Swordfish.
Anime and other programs that are coming to Netflix
The upcoming month begins with a promise of some exciting anime series like Kakegurui: Season 2, SAINT SEIYA: Knights of the Zodiac Typewriter, and Kengan Ashura: Part l. Lesser known programs including Whitney Cummings: Can I Touch It?, Comedians in Cars Getting Coffee: New 2019: Freshly Brewed, 3 Below: Tales of Arcadia: season 2, and Sicilian Ghost Story will also release on Netflix.