#ComicBytes: Five Indian supervillains who are perfect foils to heroes
#ComicBytes: Five Indian supervillains who are perfect foils to heroes
Written by
Siddharth Tyagi
Jul 04, 2019, 05:08 pm
3 min read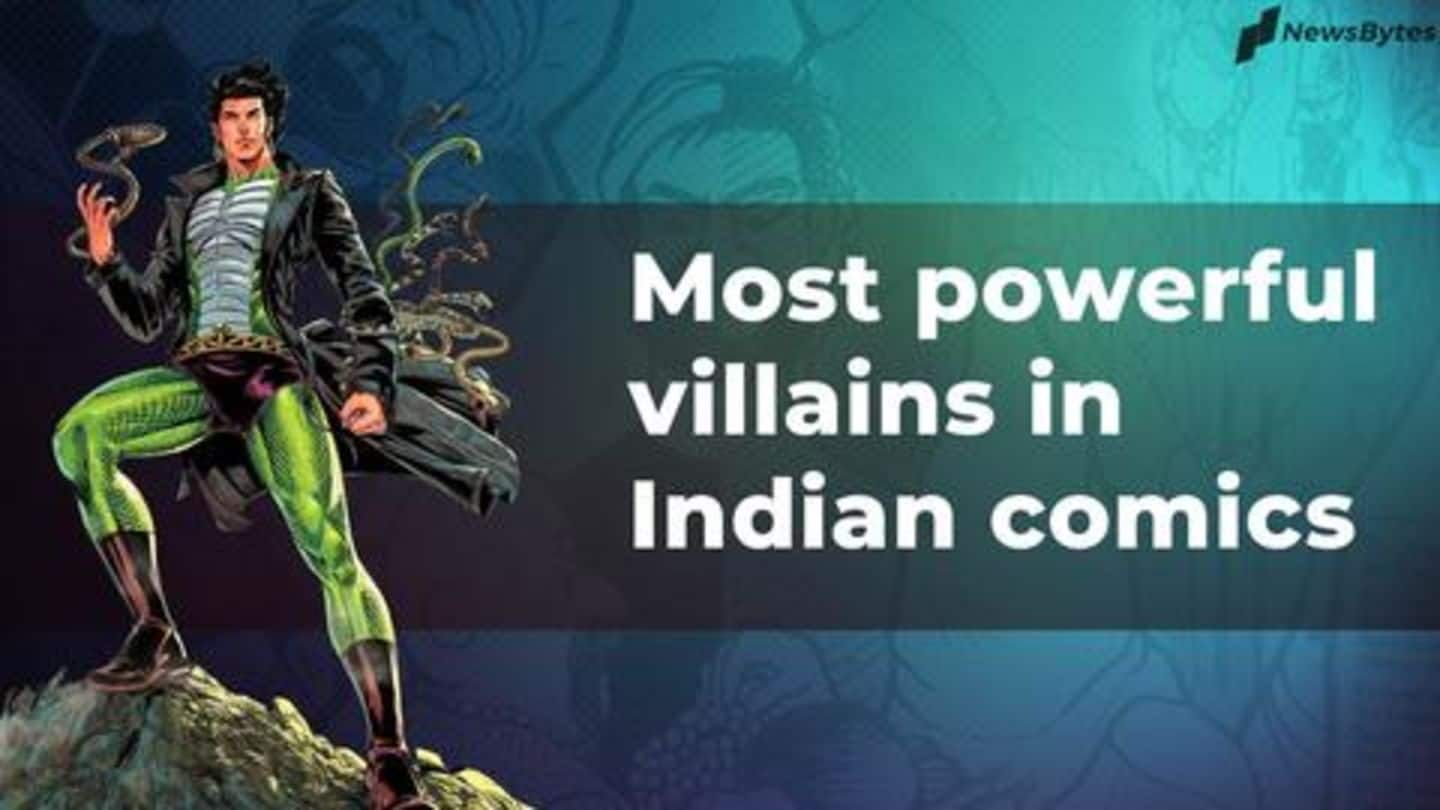 Enough has been said and written about the glory of Indian superheroes like Nagraj, Doga, and Super Commando Dhruv. However, not many people recognize the villains who exist in their stories. The prime reason for this could be that most villains in Indian comics simply aren't that spectacular. The ones who are though, are featured in here. Read on to know them.
Hiding heinous crimes under a veil of riddles
It really takes a lot of guts to challenge Doga because the Protector of the Night never spares criminals. Not even petty thieves are safe from Doga but his arch-enemy Kal Pahelia loves to torment him. Pahelia is a psychopath who belongs to a crime-loving tribe. When he commits heinous crimes, he tries to sugarcoat them with riddles, often incurring Doga's wrath.
Half-Man, Half-Machine; King of the underworld
Super Commando Dhruv is perhaps the only superhero in India who doesn't need an alter-ego. His arch nemesis, Grand Master Robo is a man but half of his body is mechanical. The self-proclaimed King of the underworld has often tried to take advantage of Dhruv's not-so-secret identity but has never succeeded. He has a daughter, Natasha, who is utterly in love with Dhruv!
An immortal being on the path to world domination
Nagraj has stopped a multitude of villains and terrorists and protected the world numerous times. His biggest enemy, however, is someone from his own family- it is his uncle, Nagpasha. He killed his own brother, i.e., Nagraj's father because he wants to rule the world. Nagraj has often tried to end him once and for all but the guy is immortal!
The man who hates machines
Inspector Amar almost died but was saved because of technological wizardry. A major portion of his body is made of mechanical parts and the only thing that makes him human is his brain. He is the cyborg: Inspector Steel. The worst villain he has ever faced is named Mechanic. This guy hates machines but loves creating trouble for our hero.
A crafty villain full of evil tricks
The most powerful villain Parmanu has ever faced is known as Itihas. He is an evil mastermind full of tricks and has often caused a great deal of trouble for Parmanu. He often manipulates other people (usually other superheroes like Shakti) to fight the hero and gets away with it. Parmanu has sent him to jail on numerous occasions but he always escapes.