Javed Akhtar defamation case: Order reserved on Kangana's transfer plea
Javed Akhtar defamation case: Order reserved on Kangana's transfer plea
Written by
Shreya Mukherjee
Feb 26, 2022, 12:34 pm
2 min read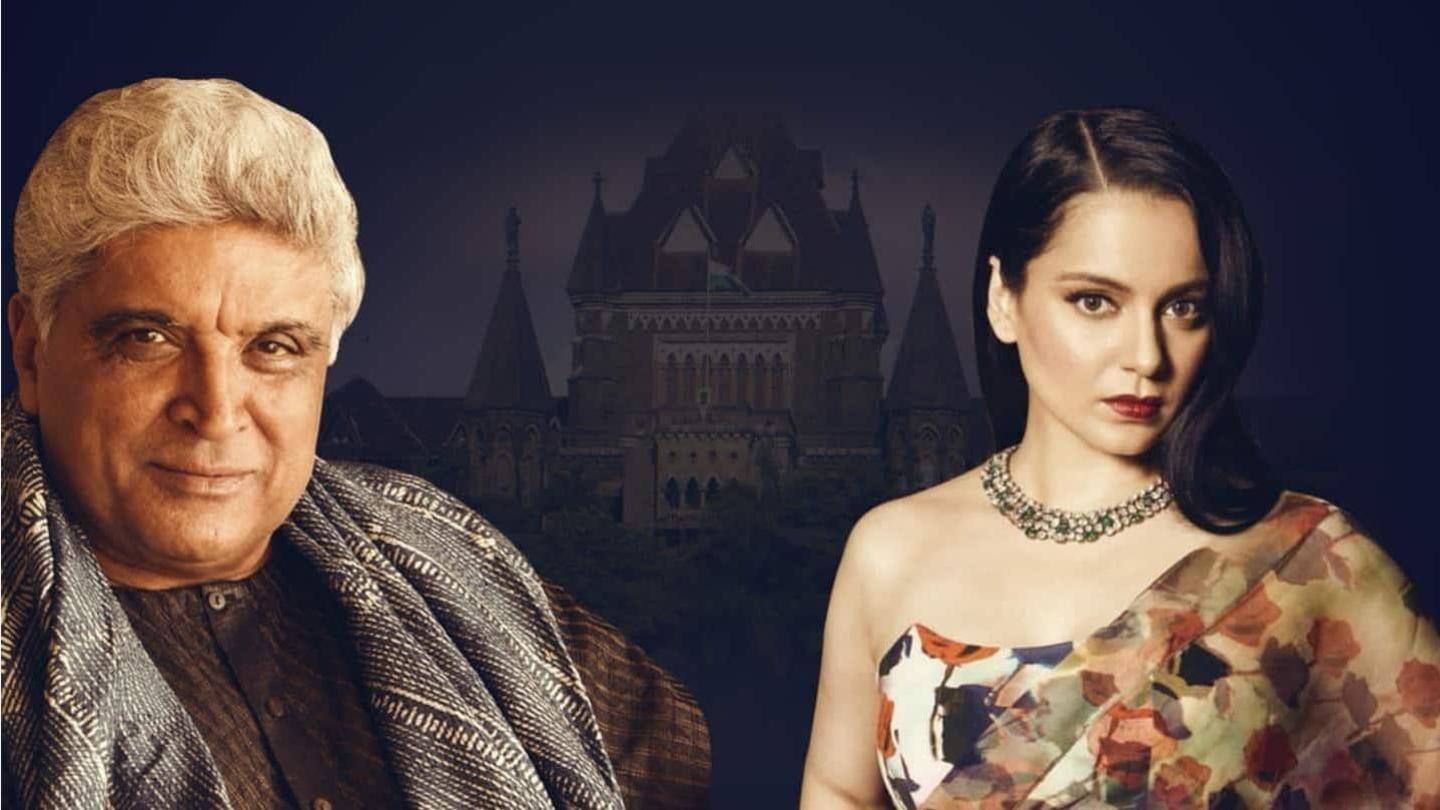 We have a new update on the ongoing defamation case brought in by veteran lyricist-screenwriter Javed Akhtar against actor Kangana Ranaut. A Mumbai sessions court has reserved its order with respect to Ranaut's plea to transfer the case to a different court. Ranaut first applied for the same in September last year. Now, the order is scheduled to be delivered on March 9.
Andheri court has tarnished her image, alleged Ranaut
The plea was heard at the Dindoshi Sessions Court by Additional Sessions Judge Shridhar Bhosle on Friday, according to reports. Back in January, Ranaut had filed a fresh application to have all legal proceedings transferred from Andheri magistrate court. The Andheri court, she alleges, has tarnished her image by "misusing the power" to harm her reputation even before the trial began.
Ranaut's plea to transfer her counter-complaint was rejected last December
Last year, while appearing before the Metropolitan Magistrate's Court in the defamation case, the Manikarnika actor had filed a counter-complaint against Akhtar, accusing him of "extortion and criminal intimidation." Thereafter, she had sought the transfer of both the cases to another court, citing loss of trust in the present one. In December 2021, however, Ranaut's plea to transfer her own case was rejected.
What led to the defamation case in the first place?
Notably, the battle between Akhtar and Ranaut began when the latter dragged his name in actor Sushant Singh Rajput's death case. Akhtar slapped a case against her for making defamatory statements against him on national television. Last year, Ranaut's petition to quash the defamation case altogether had been dismissed by the Bombay High Court as well. The battle is, as they say, still on.
Meanwhile, Ranaut's 'Lock Upp' is in soup for copyright claim
The defamation case isn't the only trouble for Ranaut—the controversy queen of Bollywood—right now. Her upcoming reality show, Lock Upp, has courted legal trouble after a Hyderabad businessman alleged the Ekta Kapoor-backed program was based on his registered idea, called The Jail. Hearing the matter, Hyderabad's city civil court has now restrained makers from premiering the show. Lock Upp was to premiere on Sunday.