'GoT' theory: Sansa's claim to the throne seems quite legit
'GoT' theory: Sansa's claim to the throne seems quite legit
Written by
Siddharth Tyagi
May 08, 2019, 06:40 pm
3 min read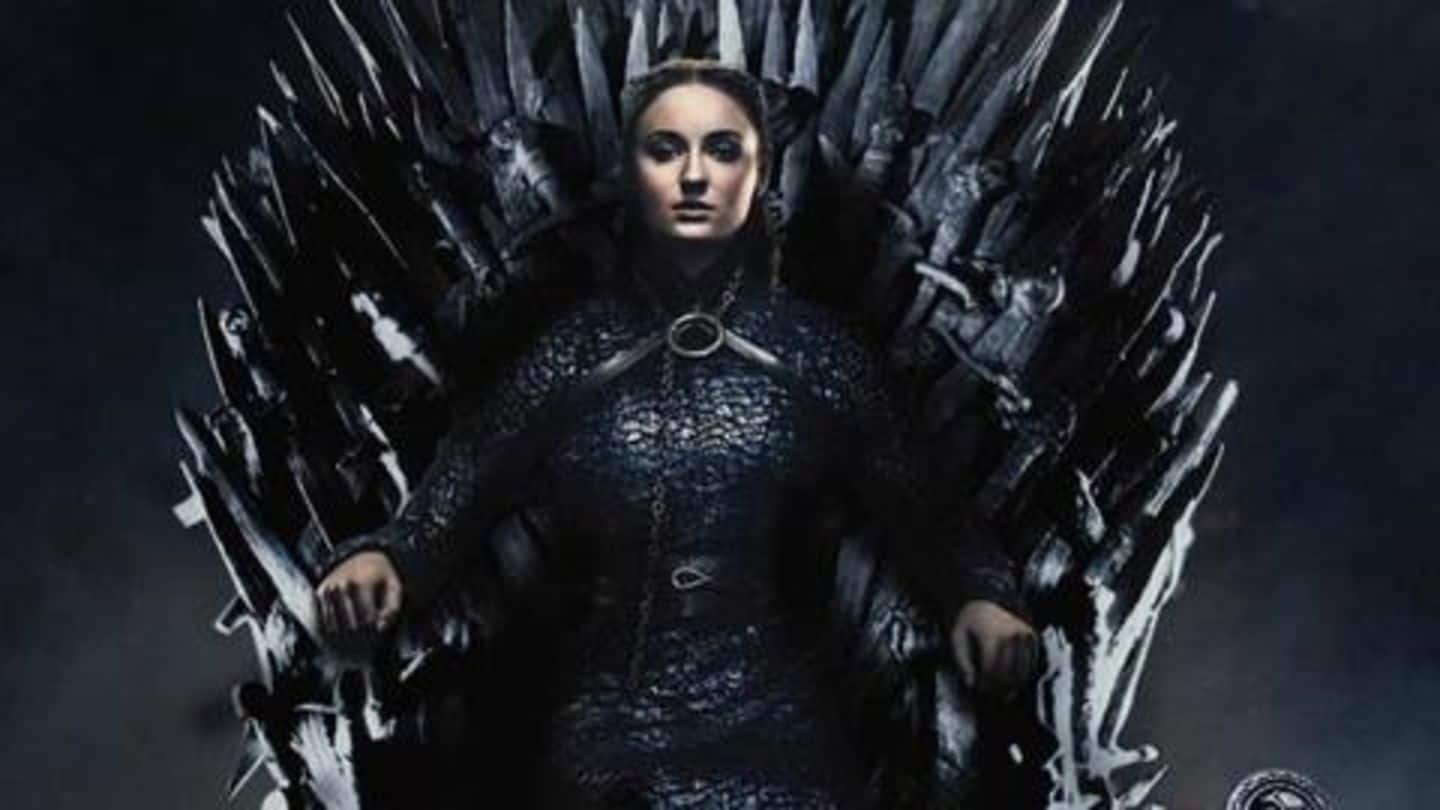 Game of Thrones has a knack for surprising its viewers with unexpected twists. This unpredictability is a large part of what makes the show such a cultural phenomenon. With only two episodes remaining, there's uncertainty about who will end up ruling the seven kingdoms in the end: Jon? Daenerys? Cersei? But this theory suggests it might be Sansa! Here's all about the theory.
The theory was suggested by a Redditor
On a 'Fan Theories' subreddit, a Redditor, u/aisforartichoke suggested that Sansa might end up ruling Westeros. The theory mentioned three more possibilities. First, "Dany is obviously being set up as a villain and will be killed." Second, "Cersei is going to get defeated." And third, "Jon is probably too obvious to win, and I think may sacrifice himself to kill Dany."
She learned from her experiences and matured as a person
From a whiny child to Winterfell's 'Lady', Sansa's journey has been full of hardships. She, however, did not let her spirit break even in the severest of adversities. Over time, she learned how to make use of other people. The prime example of this was when she helped Jon win the Battle of Bastards with the help of Littlefinger's Knights of the Vale.
More than anything else, Sansa ensures her people's well-being
Sansa is different from most characters in the show, and she has proved this on multiple occasions. Recently, as the Northern army set to march to the King's Landing, it was Sansa who recommended letting the armies rest for a while. She often gives sound advice to others, but her voice is usually ignored in the power-hungry world of GoT.
Here's how she might become the next Queen of Westeros
Daenerys seems on the brink of becoming the 'Mad Queen' everyone fears. Cersei, although one of the smartest people alive, could be killed by Jaime (Valonqar) or Arya. Jon Snow has the best claim to the throne but he never wanted it in the first place. If Cersei dies and Jon kills Daenerys, Sansa will be the only remaining character fit to rule Westeros.
What is the Valonqar theory?
When Cersei was a child, a witch prophesied that she'd be killed by the 'Valonqar' (Valyrian for little brother). All her life, she believed it'd be Tyrion, but a lot of fans have pointed out that Jaime (her twin) is also her younger brother.
Sansa has repeatedly warned everyone against Daenerys and Cersei
Ever since Dany came to Winterfell, Sansa has found herself unable to trust her. Same goes for Cersei. Sansa knows how she thinks, and has repeatedly told people not to believe her. As far as strength is concerned, Sansa might not be a warrior but she has the unwavering support of the person who single-handedly destroyed the White Walker army. So, Sansa for Queen?