#ComicBytes: Facts about Batman which movies haven't covered yet
#ComicBytes: Facts about Batman which movies haven't covered yet
Written by
Siddharth Tyagi
Mar 20, 2019, 08:38 pm
3 min read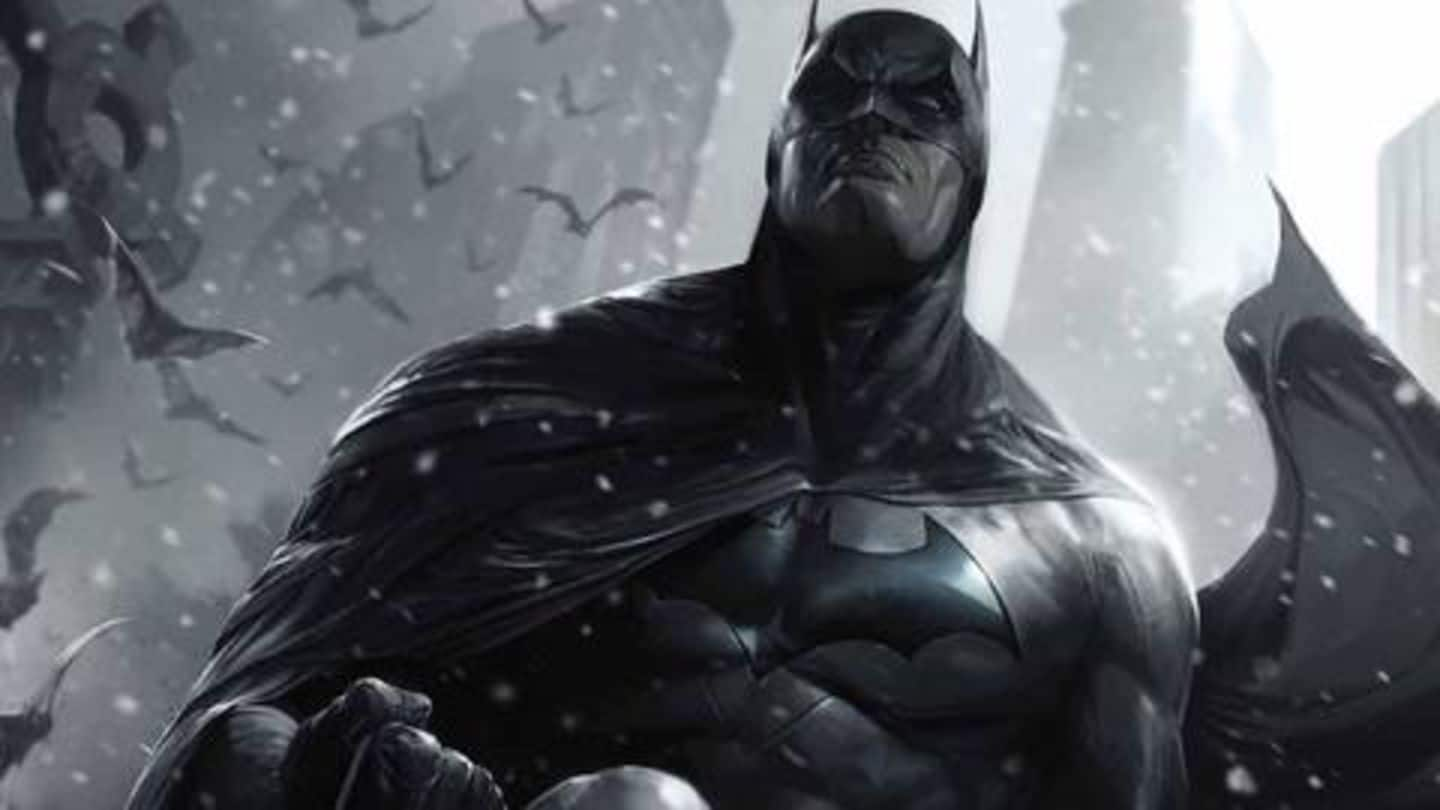 Amid overpowered aliens, literal Gods, and meta-humans, one man stands out. Without any special powers, this 'human' holds his own and often bests them all in a battle of wits. Billions consider him a role model and his tales have been told and retold in movies since 1943! Here's what movies haven't told you about the world's greatest detective and The Dark Knight, Batman.
He is one of the most fearsome people on Earth
Sinestro, Green Lantern's arch-enemy, once sought to recruit people in his Yellow Lantern Corps. He sent out hundreds of rings to find the most fearsome individuals in the universe. On Earth, the ring latched on to Batman, who had a habit of instilling great fear in criminals. Fortunately, because of the willpower, the ring could not take control of his mind.
Batman's no-killing rule wasn't always in effect
Batman's most defining factor is that he does not kill any criminal, no matter how grave the crime. This moral compass of Batman has always been a topic of debate among fans. However, there was a time when he brutally killed people. In his initial appearances, Batman has shot people, thrown them in vats of acid, snapped their necks, and done much more.
Did you know: Batman pays Superman's salary
Superman may have bulletproof skin, but Batman has the best power there is: money. The billionaire playboy has a net worth of over $10 billion and among other things, is a part owner of 'The Daily Planet', the newspaper Clark Kent (Superman) works for. So technically, Bruce Wayne is paying Kent's salary. Here is a sequel idea: Employee-man vs Boss-man: Dawn of Paycheques!
When Batman merged with Wolverine and created 'Dark Claw'
In the Amalgam Universe, Batman merges with Marvel's Wolverine to form a popular character, Dark Claw. His real name is Logan Wayne and his backstory is similar to the characters who form him. An irresponsible, superficial playboy/artist during the day and a masked vigilante during the night, Dark Claw works relentlessly to stop his arch-nemesis, the Hyena (a combination of Joker and Sabretooth).
Batman was once considered homosexual, resulting in story changes
Batman and his sidekick, the teenage boy-wonder, Robin were accused of having a homosexual relationship by German psychiatrist Fredric Wertham in his book, 'Seduction of the Innocent' in 1954. This led to the formation of the 'Comics Code Authority', and the introduction of a love interest, Batwoman. It was a blessing in disguise as Batwoman grew to become a character loved by thousands.