Know the best movies, series releasing on Netflix in April
Know the best movies, series releasing on Netflix in April
Written by
Siddharth Tyagi
Mar 30, 2019, 04:27 pm
3 min read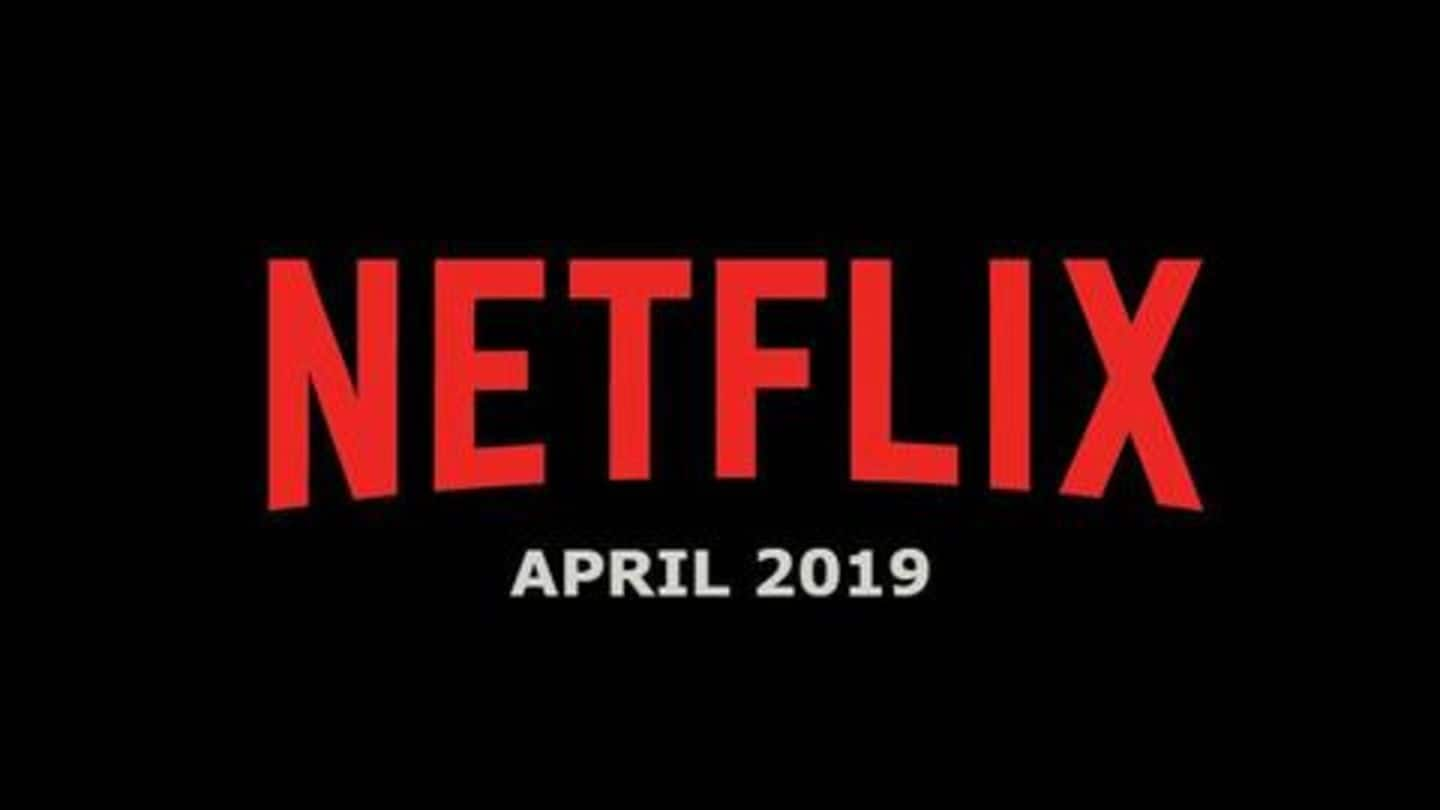 One can always trust Netflix to keep things exciting. Its schedule for April has already been released and it seems quite interesting. There are new shows, new movies, returning series, and some fantastic documentaries, docu-dramas on the cards. If you, like us, love to binge-watch everything the streaming giant can offer, here is all you need to know about Netflix's April releases.
The phenomenal Japanese manga character Ultraman is here
Protecting the Earth from alien invaders and giant monsters, Ultraman has been a cultural phenomenon for decades now. The upcoming Netflix anime series aims to capture its classic charm and present it with the help of modern animation. The 3DCG series will premiere on April 1 and its climactic 'monster fights' will hopefully evoke a feeling of nostalgia in the viewers.
Comedy Specials: April comes with two promising comedy specials
The first special, featuring Kevin Hart is titled Irresponsible and going by its trailer, seems intriguing. It will premiere on April 2. The other one stars the master of dry humor, Anthony Jeselnik. Titled Fire in the Maternity Ward, the special will feature Jeselnik's signature dark humor (do not watch if you are easily offended) and will premiere on April 30.
Returning Netflix originals, new shows about nature, some interactive
Chilling Adventures of Sabrina returns with a second season, as do Samantha and Selection Day. Other returning shows include The Protector, Alienist, She-Ra and the Princess of Power, and Baki. For nature lovers, Sir David Attenborough returns with a new show, Our Planet. If you loved the interactive series Bandersnatch, Bear Grylls is here with You vs. Wild, where the viewer can make choices.
New series that will premiere in April 2019
There's Quicksand (based on a school shooting), Black Summer (Zombie apocalyptic horror), Special (sitcom featuring cerebral palsy patients), No Good Nick (family sitcom), Rilakkuma and Kaoru (a show about cute bears), Ingress: The Animation (anime series). The show Roman Empire returns with a new story about Emperor Caligula. Cooking show lovers can get their fix from Street Food, a show about, well, street food.
Netflix brings some interesting movies in April. So, watch out!
Brie Larson and Samuel L Jackson star in the indie flick, Unicorn Store. For romance aficionados, there is The Perfect Date. Horror fans can watch The Silence, which has a premise similar to A Quiet Place. Other films from around the world including Persona: Collection (Korean), A Land Imagined (Chinese), Who Would You Take to a Deserted Island? (Spanish), and A Fortunate Man (Dutch).
Other great shows, movies, anime you can watch on Netflix
Netflix has a huge content library. My top picks in TV series will be Brooklyn 99, Ozark, Black Mirror, Sacred Games, Naruto, OnePunch Man, Love Death + Robots, Limitless, Explained, and Death Note (the anime series, not the awful movie). In movies, you can check out Superbad, Her, The Dictator, Oculus, Zombieland, Law Abiding Citizen, Roma, Tamasha, Unbreakable, V for Vendetta, Polar, and Drive.