'House of Cards' director wants Trump's Twitter account shut
Last updated on
Mar 06, 2017, 04:16 pm
Twitter has received an unusual demand from Beau Willimon, the creator of the popular and riveting political drama, 'House of Cards'. Willimon has argued that President Trump's Twitter account is a threat to 'national security' and must be removed entirely from the social media platform. Since Trump was sworn-in, his tweets have led to a flurry of reactions domestically and worldwide.
People unnerved with Trump's 'tantrums'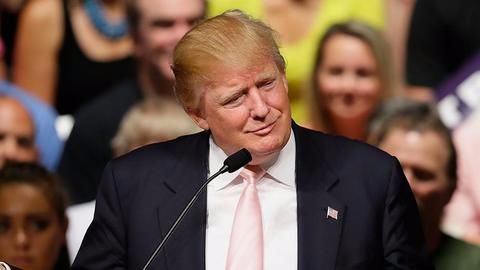 President Donald Trump's tweets have flummoxed foreign leaders, political analysts and leaders in business and society. Past few weeks, he has taken to the micro-blogging platform and threatened the judiciary, repeatedly attacked the press calling them the 'enemy of people' and over last few days, made astounding accusations against former President Barack Obama. Needless to say, Trump's tweets have received unprecedented and extreme reactions.
Trump had his 'wires tapped'
Just 2 days ago, Trump tweeted: "Terrible! Just found out that Obama had my "wires tapped" in Trump Tower just before the victory. How low has President Obama gone to tap my phones during the very sacred election process."
Willimon: Trump emboldening our enemies
Willimon said Trump's rants were "broadcasting to foreign leaders his continuing impulsiveness, recklessness, delusion and ignorance about government. It emboldens our enemies to take advantage of his flagrant shortcomings." He added, "President is free to say whatever he wants but no private company owes him an outlet. While you cannot prevent him from saying reckless things elsewhere, Twitter isn't obligated to facilitate that here."