Celebrating Justin Bieber on his 24th birthday
Celebrating Justin Bieber on his 24th birthday
Written by
NewsBytes Desk
Mar 01, 2018, 03:40 pm
3 min read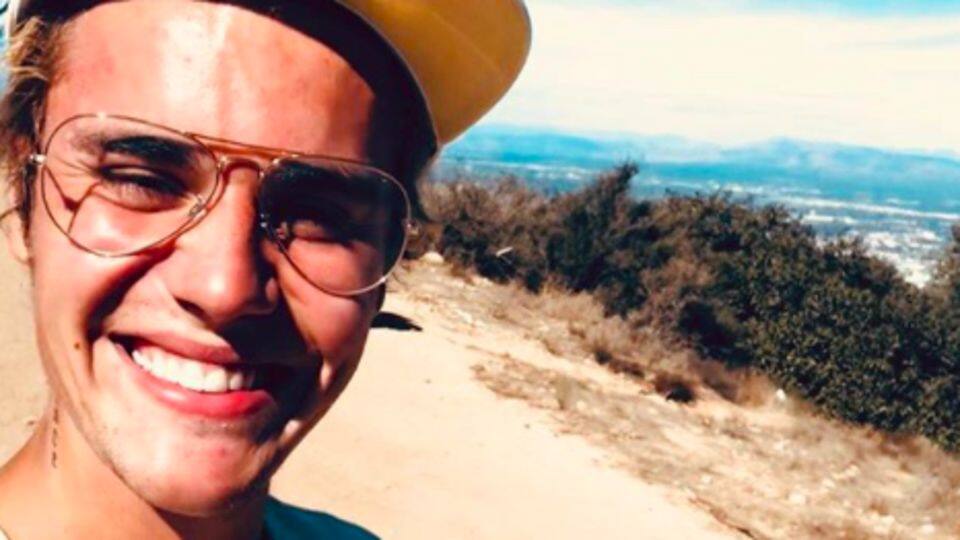 With 105.29 million followers, Justin Bieber is the second most-followed person on Twitter worldwide, after Katy Perry's 108.37 million. The Canadian singer-songwriter, who was born to a single mother in Canada's Ontario, turns 24 today. Despite having an overly documented public life, there is a lot about Bieber that remains relatively unknown. On his birthday today, we look at all of it and more.
He loves onesies and Disneyland
Bieber says he has always been different, and never been afraid of it. He adores onesies and Disneyland. He can binge-watch TV shows Smallville and F.R.I.E.N.D.S anytime, anywhere, and loves Ryan Gosling and Rachel McAdams starrer 2004 film 'The Notebook'. T.G.I. Friday's is his favorite restaurant and had he not been the heartthrob singer that he is, he says he'd have been an architect.
Bieber became a YouTube sensation at 13
Bieber is the embodiment of a social-media superstar. His mother started posting his videos on YouTube since he was two. He became a sensation at by the time he turned 13. Manager Scooter Braun discovered him, R&B singer Usher give him his first record label, but after watching his videos with Justin Timberlake. Had Usher not happened, Bieber was considering participating in American Idol.
First to have over 10 billion video views on Vevo
Bieber has achieved enviable milestones is his young life. He is the first solo artist to have more than 10 billion video views on Vevo and score four Top 40 singles before even launching an album. He is also the youngest in America to have five number-one albums. His 3D 2011 concert film-documentary 'Never Say Never' grossed about $100 million worldwide.
How rich is Justin Bieber?
As of June 2017, Bieber's net worth was $83.5 million, reported Forbes. However, according to Celebrity Net Worth, he owns $265 million, including his music sales, endorsements, merchandise, tours and other businesses.
Torrid relationship with Selena Gomez
He famously started dating singer-actor Selena Gomez in 2010. But after being together for two years, they parted ways in November 2012. The couple, however, rekindled their romance in November 2017. Bieber even took Selena to his father's February 19 Jamaican wedding. In fact, he wants to celebrate his birthday today exclusively with her and even has marriage on his mind, reported hollywoodlife.com.
He can also play the drums, trumpet, guitar and piano
*The Baby hitmaker's middle name is Drew. *He's also a multi-instrumentalist. He can play the drums, trumpet, guitar and piano. *He's fluent in French and can solve a Rubik's Cube in less than a minute. He credits 'mathematical algorithms' for his speed and accuracy. *When he first cut his iconic overgrown hair, he auctioned it on eBay for $12,000. But they sold for $40,000.