In 'Manmarziyaan', Anurag Kashyap treats music as a character
In 'Manmarziyaan', Anurag Kashyap treats music as a character
Sep 19, 2018, 08:05 pm
3 min read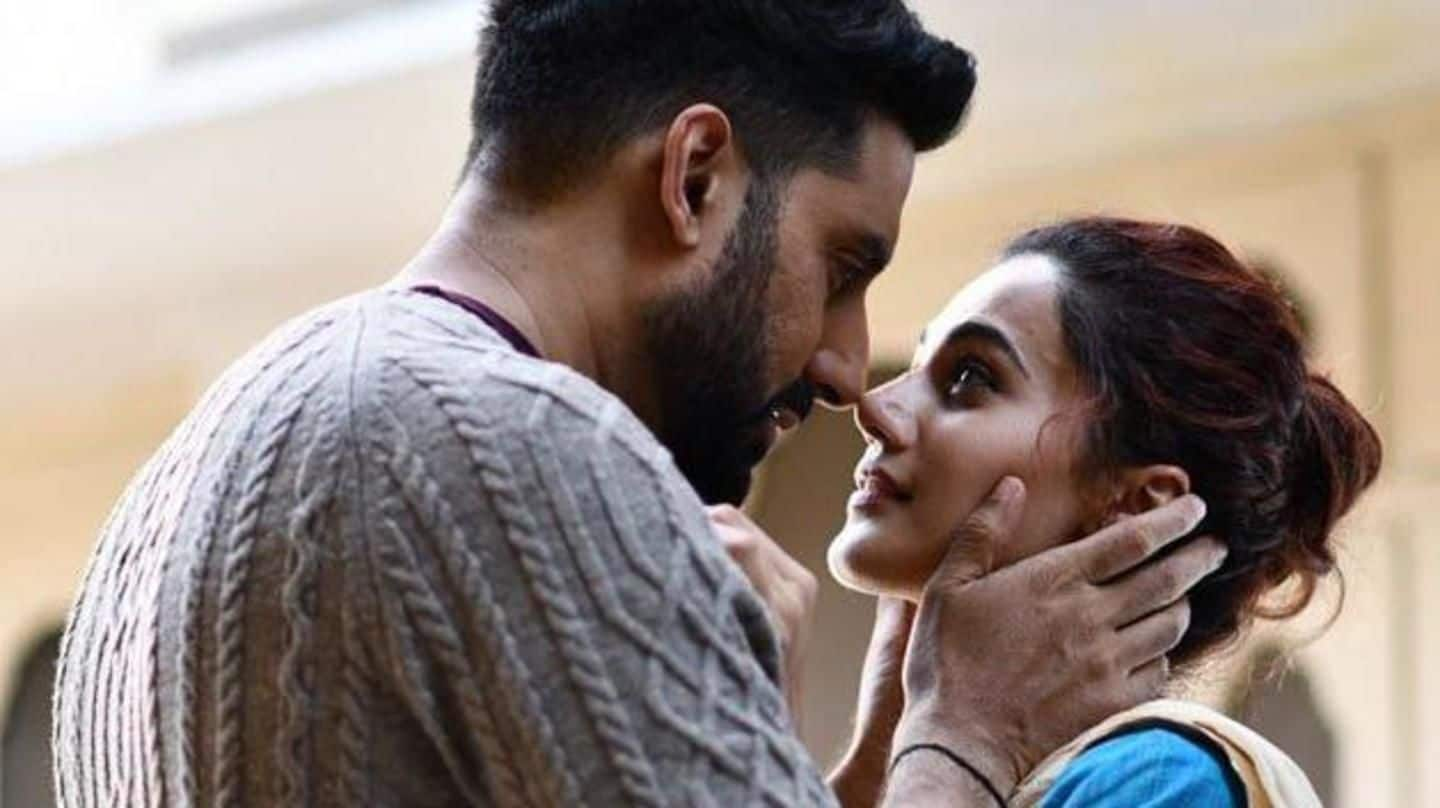 Few minutes into 'Manmarziyaan' and you sense what's special about it. Apart from the romance of Vicky Kaushal and Taapsee Pannu, which starts within seconds, the song 'Grey Wala Shade' is the essence of the movie. It also explains their relationship, it's neither white nor black. And that is the beauty of Anurag Kashyap's 'Manmarziyaan' - music speaks when words fail. The movie might not become a blockbuster, but weaves memories.
So, here it goes. Taapsee, the young-spirited Rumi, is in love with the wannabe DJ Vicky. Their love is true and powerful, but when has 'just love' been enough in a relationship? They spend a lot of time on the bed with Vicky not wanting to leave and Rumi hoping he takes more responsibilities. Enter Abhishek Bachchan aka Robbie, and things become messy.
Let's just appreciate the beauty of Abhishek Bachchan
You have two impulsive characters and it is Abhishek who brings calm to the storm. On more than one occasion, his good heart gets the better off him, but does that stop him? Not until he can't take it anymore. Robbie, despite fighting his own battles, has become the one man every woman wants as a groom.
The heartbreaks are too many, the music is soothing
Coming to the point, Amit Trivedi has done wonders with the movie's music. For one, how can you possibly explain being hurt by one person over and over? Or how can you convey your feelings to someone who is stuck in past? You can't. And that's where the music works. There are no words exchanged to establish heartbreak or romance, just tunes.
Manmarziyaan's music and the magic it weaved
The movie deals with extremes. Two lovers who are reckless, and another couple who knows what sense means. Hence, the placement of 14 songs work. You have 'F For Fyaar' that speaks about lust, and 'Daryaa' which talks about heartbreak while twisting tours. There's 'Chonch Lodhiyan' which again explains love when words can't. Amit Trivedi is indeed a genius.
One movie, many wonders: When music filled silences
'Manmarziyaan', throughout, was a musical Kashyap helmed. Moving from abuses (yes we noted it), he relied on music to speak about the pain. The cliched slow-motion scenes made sense with background score and in the absence of dialogues, it reflected the mind of the characters. Is it the storytelling of Kashyap which made a love triangle memorable, or Trivedi's music? We won't know.
Kashyap takes grey characters, weaves magic
What's also worth a mention is that all the characters played in the grey area. Robbie agreed to the marriage knowing about Vicky and Rumi's affair, Rumi knew she manipulated her family, and Vicky knew he probably was never going to be ready for responsibilities. Grey characters and Kashyap? A match made in heaven. It works even in a romantic movie. And 'Manmarziyaan' proves it.