Nick Jonas reveals what Priyanka wants as their couple nickname
Nick Jonas reveals what Priyanka wants as their couple nickname
Written by
Aakanksha Raghuvanshi
Sep 08, 2018, 04:06 pm
1 min read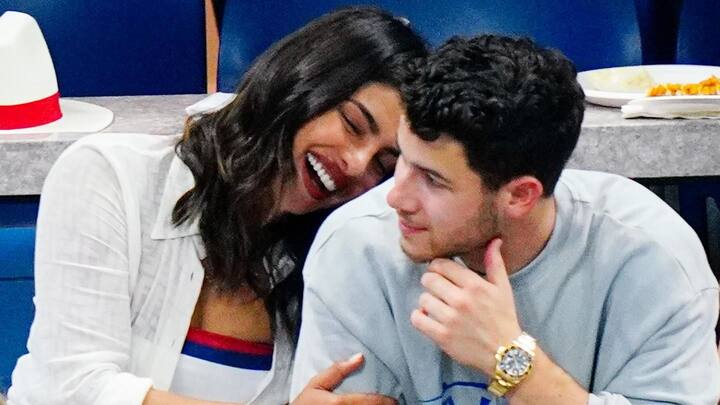 American singer Nick Jonas has opened up about his engagement to actor Priyanka Chopra as he jokingly revealed that their celebrity couple nickname will be 'Prick'. During an appearance on 'The Tonight Show Starring Jimmy Fallon' on Friday, Jonas, 25, said that he was quick to propose to Chopra as he knew she was the one right away. Here's more.
I don't like 'Prick' that much: Nick Jonas
Fallon asked whether they have thought of a nickname for themselves. Priyanka, 36, who was standing at the side of the stage, yelled, 'Prick'. "She likes Prick. I don't like that one that much," Jonas said as Fallon shot down the suggestion. The singer said after they got engaged in the US, they went to India for a traditional ceremony.
Nick Jonas talks about his Roka with Priyanka Chopra
"After we got engaged, we went to India, to her home country, to Mumbai, and my parents came along. We did this beautiful Roka ceremony. It's a confirmation from both sides of the family that they approve of the engagement," Nick said. He said they felt "full of joy" after their ceremony and thought that they should make it public.