At 23.6 million, Oscars viewership drops to an all-time low
At 23.6 million, Oscars viewership drops to an all-time low
Feb 11, 2020, 08:28 pm
3 min read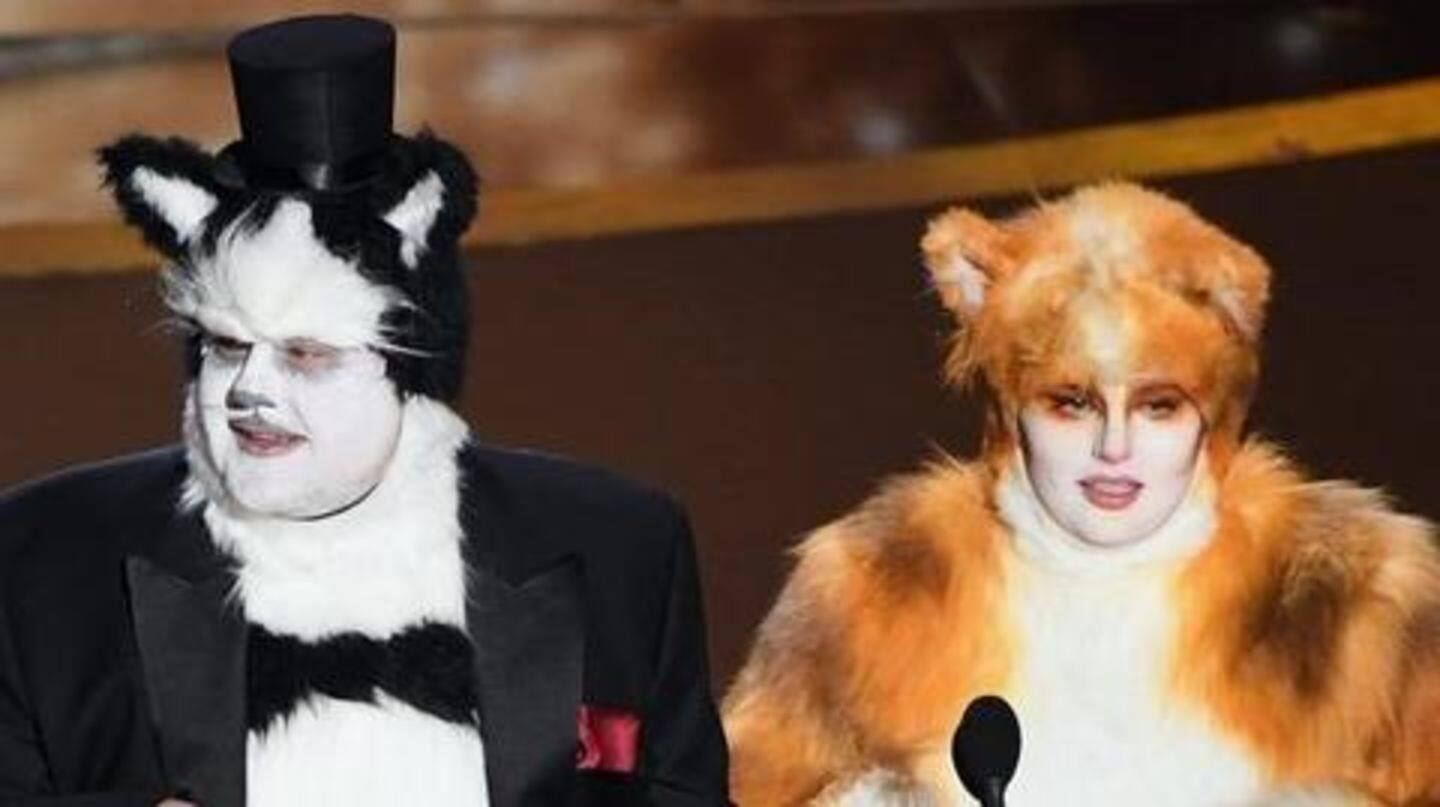 It was a historic Sunday night in Los Angeles, with the Academy scripting many firsts in its 92-year-old history, including the maiden Best Picture win for a non-English movie (Parasite), and the first win in any category for a Maori person (Taika Waititi). However, the 92nd Academy Awards garnered its lowest-ever viewership, that dropped to an abysmal 23.6 million viewers.
Oscars saw a 6 million fall in viewers, from 2019
The 2020 Oscars, presented by the Academy of Motion Picture Arts and Sciences, that aired on ABC on Sunday night (Monday morning in India), attracted 23.6 million viewers, a sharp fall of 6 million from last year, which was the first in 30 years to go without a host. Replicating the "successful" formula, the ABC and Academy had decided to redo the hostless format.
Last year, Academy went hostless after Kevin Hart stepped down
To recall, comedian Kevin Hart was supposed to host the ceremony last year. But he had to step down from the job after being criticized for some homophobic comments that he had made in the past. The Academy then decided to go without a host.
Driverless Oscars a flop show?
Last year's Oscars witnessed an end to a five-year downward-spiral of falling viewers, raking in 29.6 million viewers, which was 11.5% more than the preceding year. The previous record low for Oscars had happened in 2018, with 26.54 million viewers tuning in. However, the decision to repeat the hostless format didn't work, this time around.
Even a surprise Eminem performance couldn't save the show
The three-and-half hour show, that opened with a production number from Janelle Monae, followed by a comic act by Steve Martin and Chris Rock, also included performances by Elton John and Billie Eilish. Clearly, that wasn't enough. Even a surprise performance by Eminem couldn't save the show. The performance came 17 years after the rap star won Best Original Song Oscar.
Look the other way, no surprises here
The Oscars is also growing too predictable, which might be another reason for its falling viewership. This year's program, that saw Brad Pitt, Laura Dern, Joaquin Phoenix, Renée Zellweger winning Oscars for best acting, saw just one surprise in an otherwise predictable winning list, i.e., a Best Picture win for South Korean drama Parasite.
Meanwhile, viewership for Golden Globes, Grammys also fell this year
Even as Oscars still remains the most-watched entertainment special of the past year and the most-watched award show in the world, its falling viewership is sharp, compared to its own numbers from 2000s, when it generally scored in 35-45 million viewer range. Further, while the viewership for 2020 Golden Globes and Grammys were also down from 2019, the plunge was not as steep.