#KoffeeWithKaran6: Is Prabhas dating Anushka Shetty? 'Baahubali' sets record straight
#KoffeeWithKaran6: Is Prabhas dating Anushka Shetty? 'Baahubali' sets record straight
Dec 24, 2018, 08:14 pm
2 min read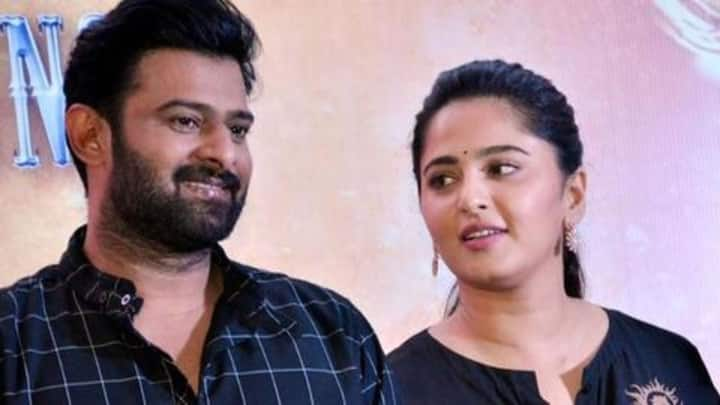 Prabhas shot to national stardom with Baahubali and it was only obvious that his love life was widely discussed in media. For long now, there have been reports that the actor has been in love with co-star Anushka Shetty. The reports also suggested that the two would get married soon. However, Prabhas dismissed all the speculations on Koffee With Karan.
I wasn't dating Anushka: Prabhas
It goes without saying that Prabhas and Anushka make a wonderful pair and their chemistry is unmissable. So during his debut appearance on the chat show, host Karan Johar quizzed Prabhas about the rumors. Addressing the reports head-on, Prabhas replied, "If two people will work together for two years, of course, they will be linked. But I wasn't dating Anushka".
Earlier, Anushka too had denied dating Prabhas
To recall, Anushka too had rubbished reports of her love affair with Prabhas and had maintained the 'just friends' stance. She stated that there was no romantic relationship between them, and she wasn't in a hurry to get married. "We are just very good friends. And there's nothing between Prabhas and me except friendship. We are definitely not getting married," Anushka added.
Prabhas isn't planning to get married anytime soon, either
Although Prabhas cleared the air about his relationship with Anushka, his wedding still remains a topic of discussion. So, Baahubali director SS Rajamouli spilled beans about the actor's wedding plans. Rajamouli said, "He is a very lazy person. It would be too much work for him to find a girl and talk to her parents. That's why he isn't getting married."