Queen vows to look into racism claims by Harry, Meghan
Queen vows to look into racism claims by Harry, Meghan
Mar 10, 2021, 02:07 pm
2 min read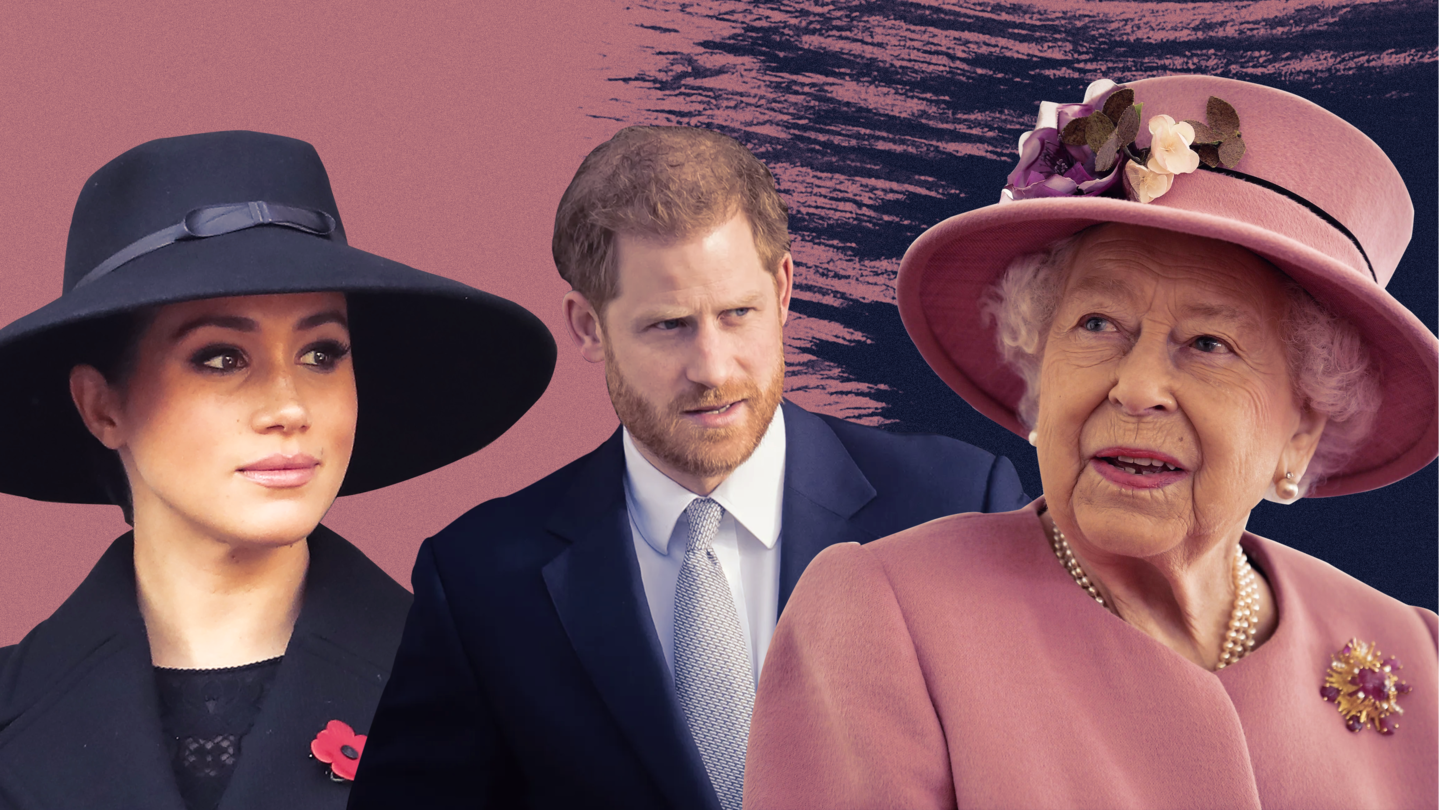 The Buckingham Palace issued a statement on behalf of Britain's Queen Elizabeth II after her grandson Prince Harry and his wife Meghan Markle spoke about racism in the Royal family. The couple made the revelations in a candid two-hour interview with Oprah Winfrey. Breaking silence, the Queen said she was saddened knowing how difficult the last years have been for the duo. Here's more.
Issues raised are concerning: Palace
The full statement by Buckingham Palace was brief and to the point. "The issues raised, particularly that of race, are concerning. While some recollections may vary, they are taken very seriously and will be addressed by the family privately," the Palace added. In conclusion, the head of the British monarchy said, "Harry, Meghan and Archie will always be much-loved family members. (sic)"
Both Harry and Markle felt 'trapped'
Harry and Markle's tell-all interview with Winfrey left people gobsmacked as the couple went all-in on the harrowed aspects of the Royal life. According to Markle, the institution discussed the skin color of her then unborn son Archie. Her pleas for help were allegedly rebuffed when she was struggling with her mental health and felt suicidal. Harry too felt 'trapped' in the Royal shackles.
The couple also talked about the negativity spewed by media
The couple also talked about the biased and negative outlook of the press toward them. Markle talked about being up all night due to the negativity. "I just didn't see a solution. I didn't understand how all of this is being churned out," she recounted. Harry added, "If the source is inherently racist or biased then that filters out to the rest of society."
However, the couple maintained they had amicable relationship with Queen
In the interview, both Markle and Harry maintained that the Queen was always welcoming. The couple said they did not "blindside" her with their decision to step back from official duties. Harry told Winfrey, "I've spoken more to my grandmother in the last year than I have done for many, many years. She's my colonel in chief, right? She always will be."