Rakhi Sawant files defamation-case of 25 paise against Tanushree Dutta
Rakhi Sawant files defamation-case of 25 paise against Tanushree Dutta
Oct 31, 2018, 03:05 pm
2 min read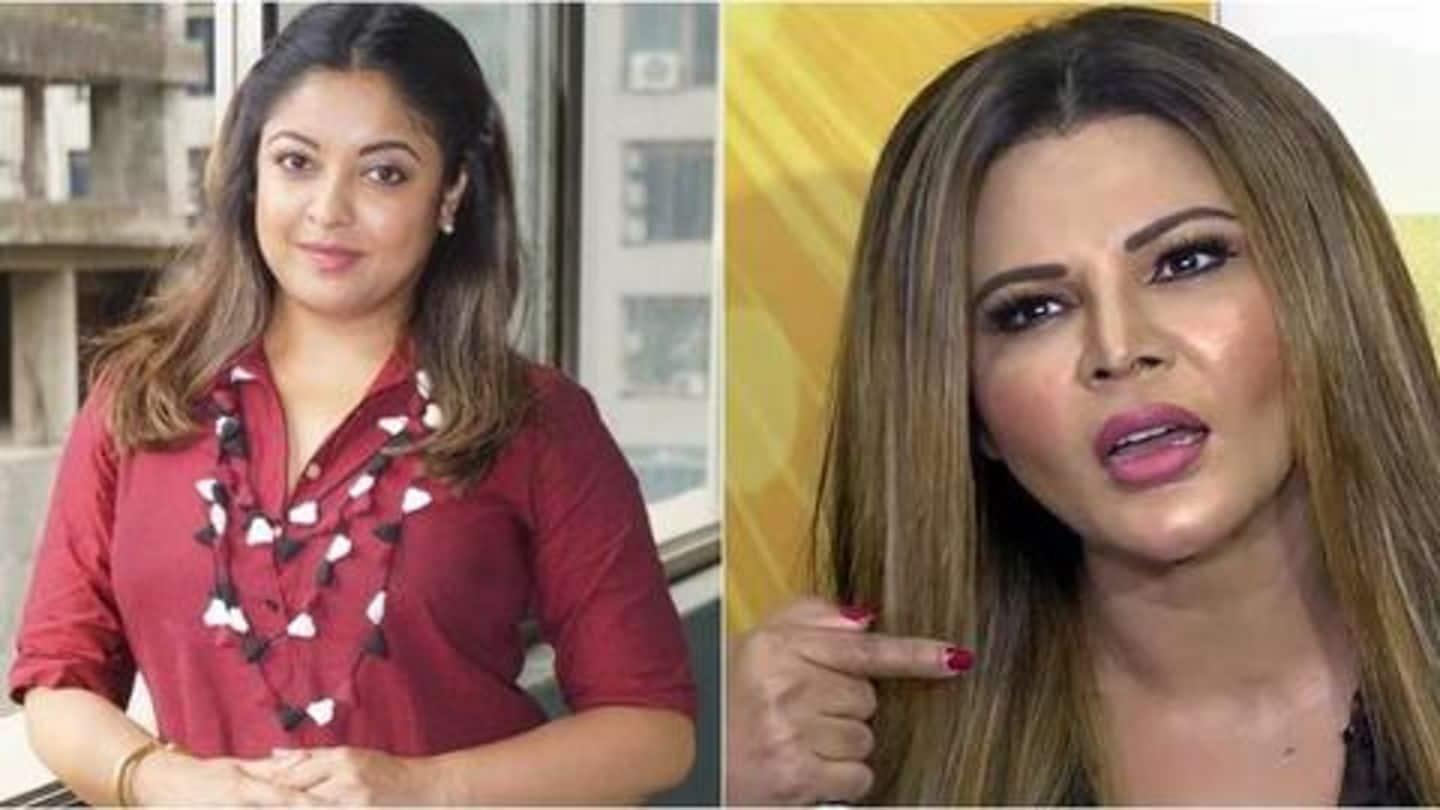 Every time we think Rakhi Sawant is done with drama, she comes with another blast. And this time it is about a 'chawanni ka defamation case'. Yes, you read that right. After accusing Tanushree Dutta of raping her, Rakhi has now filed a defamation case of 25 paise against her. Rakhi alleged that Tanushree had tarnished her image in media. Here's more.
I have shown Tanushree her 'aukaat': Rakhi
Talking about the defamation case, Rakhi said that she has filed 25 paise case because she didn't want to bother Tanushree's parents. Rakhi also stated that Tanushree had hurled abuses at her and even called her a downgraded woman. Further, she alleged that Tanushree's supporters threatened her. She also said that with this defamation case she has shown Tanushree her 'aukaat'.
Rakhi does it again, this time with 'chawanni ka' case
I am fighting the battle alone: Rakhi
Rakhi also slammed the media and the nation for supporting Tanushree and said that she is fighting her battle alone. She claimed that the entire media and most of the people are supporting Tanushree just to encourage #MeToo.
And, Rakhi calls #MeToo a 'gandagi'
Rakhi further lashed out at the #MeToo Movement and called it a 'gandagi of the West'. In fact, she also claimed that all the allegations leveled against Alok Nath and Anu Malik are baseless. If Rakhi is to be believed, women are misusing the laws made for their safety in the name of #MeToo. We wonder if she can stoop any lower than this.
Rakhi extends support to Alok Nath and Anu Malik
Tanushree hasn't filed defamation case, claims Rakhi
Rakhi has also denied the fact that Tanushree has filed Rs. 10 crore defamation case against her. She said that she hasn't received any such notice and no case has been filed. Rakhi also added that Tanushree raped her 12 years ago. She further mentioned that she is ready to fight the legal battle. She hopes to get justice this time.
Rakhi is ready for a legal battle