Top 7 thriller movies that you can stream on Netflix
Top 7 thriller movies that you can stream on Netflix
Aug 22, 2019, 12:22 pm
3 min read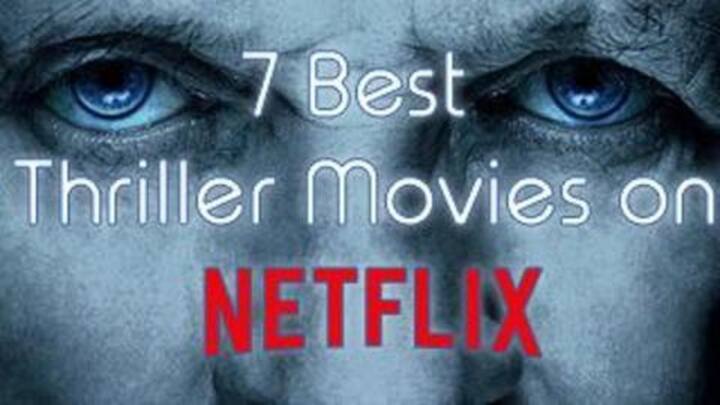 Grab your favorite snack, hit the sack, and Netflix the entire day: Sounds like a good off-day plan? And if what you watch falls in the 'thriller' genre, the experience betters manifolds. The streaming giant of course doesn't disappoint here, giving ample options in the form of movies, TV shows, and originals. So, here are top seven thrillers you can stream on Netflix.
'Gone Baby Gone' raises a pertinent question: What is Home?
Ben Affleck's feature-length directorial debut, Gone Baby Gone has its brother Casey as one of the two private detectives searching for a girl, who has been abducted from her single mother's apartment. Michelle Monaghan plays the other detective. While Ben's direction was applauded, Amy Ryan got an Oscar nomination for Best Supporting Actress. It may not be a perfect film, but raises pertinent questions.
Ignore its mixed-average reviews, give 'Bird Box' a try
With ace actor Sandra Bullock as the lead, Bird Box is a gripping tale. The film follows Malorie (Bullock) trying to protect herself and her two children from some supernatural entities that make people commit suicide, if you look at them. When released on the streaming giant last December, its viewing figure was claimed to be the best ever for a Netflix film.
'No Country for Old Men': Best film by Coen brothers
This 2007 neo-noir/neo-Western crime thriller follows a Texas welder and Vietnam War veteran, against a 1980s West Texas desert landscape. Touted as the best film by Joel and Ethan Coen, it won four Oscars at its 80th ceremony, including the Best Supporting actor award for Javier Bardem. Bardem, the sole Spanish actor to win the man, played a psychopathic assassin, Anton Chigurh, in it.
Watch 'V for Vendetta' for its visual appeal, action, performances
V for Vendetta is one film that will keep you engaged in every single scene. It will stun you with its visual appeal, thought-provoking premise, superlative performances and well-choreographed action scenes. Though we never get to see Hugo Weaving's face behind the mask, his voice and the eloquent way in which he delivers those long dialogs do leave an impact on us.
'The Departed' shows that corruption starts from childhood itself
Martin Scorsese's Oscar-winning film, The Departed, was a remake of the 2002 Hong Kong film Infernal Affairs. Having a stellar cast comprising Leonardo DiCaprio, Matt Damon, Jack Nicholson, and Mark Wahlberg, the film shows how an undercover agent William "Billy" Costigan (DiCaprio) infiltrates a wicked Irish mob boss, Frank Costello (Nicholson). It also highlights an agent's life, and how corruption starts from childhood itself.
The ending of 'The Sixth Sense' will surely stun you
The film that established M. Night Shyamalan as a writer-director, The Sixth Sense was nominated for six Oscar awards. This 1999 supernatural horror drama narrates the story of a boy named Cole Sear, who's able to interact with ghosts, and child psychologist Malcolm Crowe, who's trying to help him. Do watch the film for its surprise ending, eerie atmosphere, and its cast's acting.
'The Silence of the Lambs': Anything more to be said?
What more can be said about the 5th greatest and most influential thriller film of all time? Even after almost three decades, the mere mention of The Silence of the Lambs sends chills down the spine. Anthony Hopkins immortalized the character of Dr. Hannibal Lecter, but did you know he wasn't the first choice? Sean Connery was, but thankfully he turned it down.