Hollywood's famous 7 celebrity siblings that are minting money together
Hollywood's famous 7 celebrity siblings that are minting money together
Written by
Pallabi C Samal
Aug 15, 2019, 02:23 pm
3 min read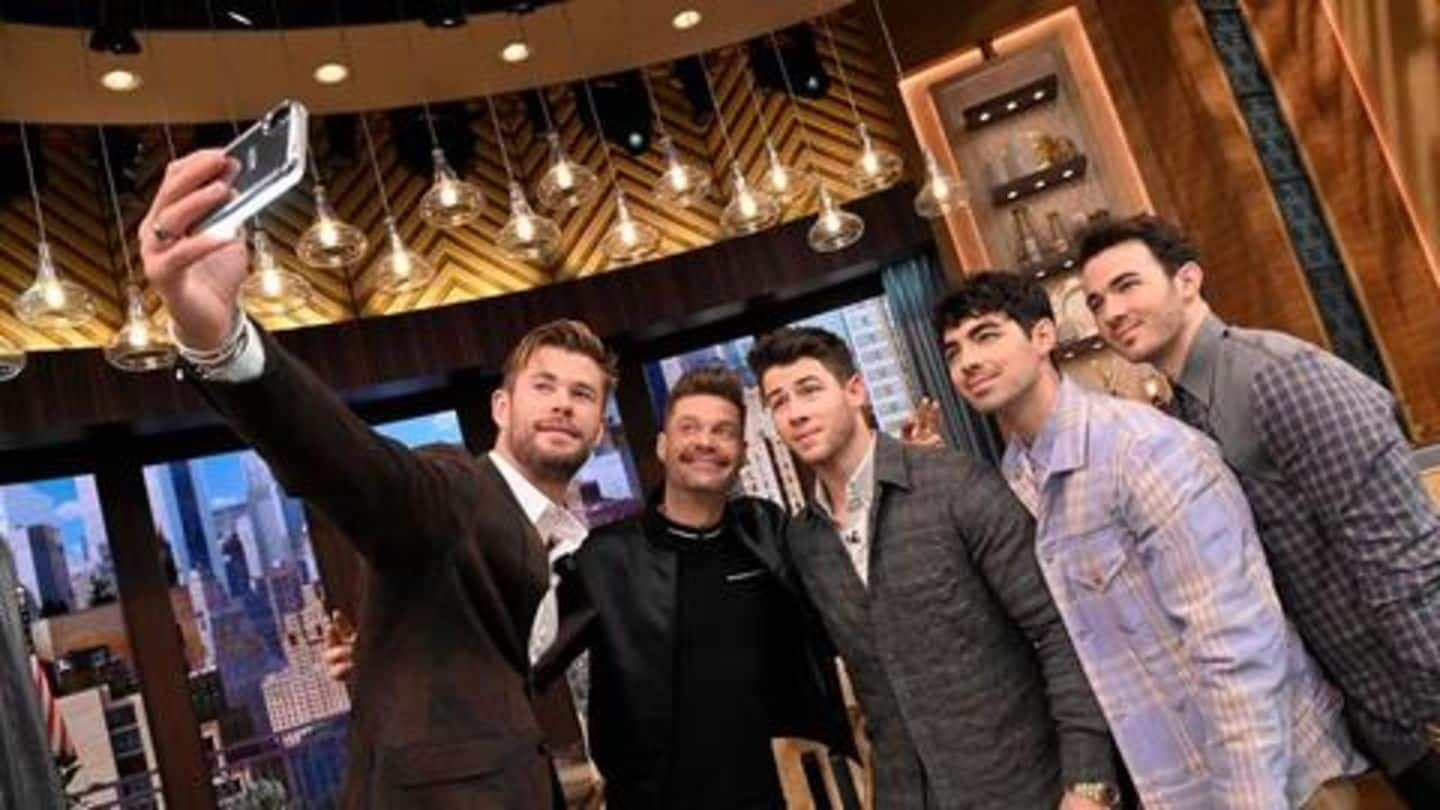 In the entertainment industry, there are struggling performers, established stars, and families. Now families are a different category altogether, because one of the members becomes a star, and then paves the way for others. We've the Kardashians, who follow the mantra: The family that stays together, earns together, and the Jonas Brothers, who earn millions by crooning together. Let's explore further about celebrity siblings.
Net worth of the Kardashians is beyond anyone's imagination
This list has to start with the Kardashians. After all, they are touted as the most famous set of celebrity siblings, who run one of the successful reality shows in history. Their mother Kris Jenner is often credited for the meteoric rise of the Kardashians. Before they hit the jackpot with Keeping Up with the Kardashians, the sisters had their own clothing store, DASH.
The Jonas Brothers has sold over 17 million albums worldwide
We know the Jonas Brothers quite well, but more through their popular wives, let's admit this. While the second brother, Joe is married to Game of Thrones star Sophie Turner, and the third in line, Nick is our national jiju, having married Priyanka Chopra. The brothers are also members of an American pop-rock band, The Jonas Brothers, which has sold over 17mn albums worldwide.
Paul Walker's brother finished filming his parts in 'Furious 7'
Best known for playing Brian O'Conner in The Fast and the Furious franchise, Paul Walker died young at 40 in a single-car crash in 2013. At that time, he was shooting for Furious 7 (2015). The filming had to be stalled due to this unfortunate incident, and script was being rewritten until Paul's brother, Cody stepped in, and finished his parts through CGI.
Will Smith's children, Willow, Jaden taking baby steps to stardom
Next in the list, we have Will Smith's children - Willow and Jaden Smith. Willow, basically a singer, launched her music career in 2010, and has received a Young Artist Award for her performance in Kit Kittredge: An American Girl. Jaden, meanwhile, made his debut with The Pursuit of Happyness, alongside Will.
The Hemsworth brothers are blessed with stunning genes!
Our very own Thor (Chris Hemsworth) is not the only handsome fellow in his family. His brothers, Luke and Liam, are equally attractive. What genes! While Luke, the eldest, is known for his roles in TV series, Neighbours and Westworld, 29-year-old Liam, ex-husband of Wrecking Ball singer Miley Cyrus, is famous for playing Gale Hawthorne in The Hunger Games film series, among other roles.
Angelina Jolie aka Angie is a sensation. Everything about her makes trending news, so when she kissed her brother James Haven on his lips at the Oscars ceremony in 2000, it set the media and red carpet afire. That year, she also won the award for Girl, Interrupted, and in her acceptance speech, she admitted,"I'm so in love with my brother right now."
Beyonce's sister Solange writes music for the renowned singer
World-famous singer Beyonce, sitting atop a net-worth of $440mn, doesn't need an introduction. Her sister, Solange however does. Four years younger than the Baby Boy singer, Solange released her first studio album Solo Star in 2002. She also writes music for Beyonce, and the two share an incredible bond. "I'm your biggest fan and I'm super proud of you," Beyonce had told Solange once.