#ComicBytes: Shazam facts the upcoming movie probably won't cover
#ComicBytes: Shazam facts the upcoming movie probably won't cover
Written by
Siddharth Tyagi
Mar 28, 2019, 02:00 am
3 min read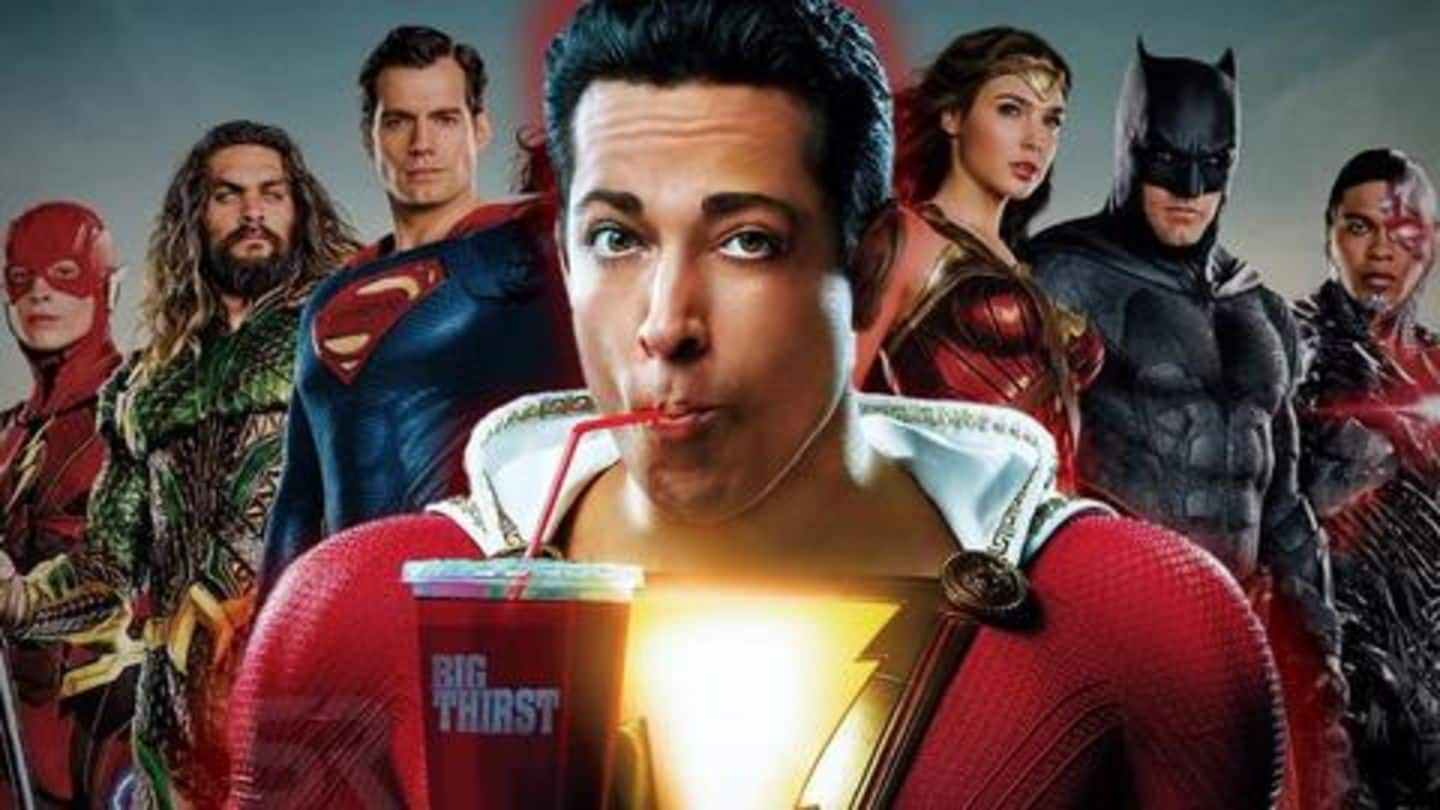 The 'original' Captain Marvel, Shazam was created in 1940. He appeared in the first-ever superhero movie, The Adventures of Captain Marvel (1941). The character, once even more popular than Superman, did not feature in any mainstream movies in the last few years. Thankfully, the child-turned-superhero will feature in the upcoming eponymous movie. While you wait for it, here are some lesser-known facts about Shazam.
The name SHAZAM is an acronym
Billy Batson, a young orphan was given powers by an ancient wizard, Shazam. When Billy speaks the name of the wizard, he's struck by a magic lightning bolt and transformed into a superhero. He receives the wisdom of Solomon, the strength of Hercules, the stamina of Atlas, the power of Zeus, the courage of Achilles and the speed of Mercury. Hence the name, SHAZAM.
He is the youngest member of the Justice League
Originally, Superman inducted Shazam in the Justice League in the 1980s. Because his alter-ego, Billy, is just a 12-year-old kid, so he's technically the youngest Justice League member. The superhero is usually seen in animated movies. The upcoming live-action film comes as a relief for fans. As does the fact that it will be the first part of a planned trilogy.
Shazam has two arch-nemeses, Dr. Sivana and Black Adam
The first nemesis, Dr. Sivana, is a Venus-dwelling mad scientist who will appear in the upcoming film, played by Mark Strong. Sivana once created a death ray that only killed rats. Shazam fought him to stop it from being released to the public. His second nemesis is Black Adam, who would have his own solo movie in 2020. He'll be played by Dwayne Johnson.
Superman and Batman do not trust him
Superman fears that this young boy with extraordinary powers might not use them properly. Shazam and Superman have fought on multiple occasions. Billy Batson, on the other hand, considers him an idol and a mentor. Similarly, Batman feels that power should be in the hands of mature adults and is wary of Shazam. Notably, the three share a professional relationship as Justice League members.
He is as powerful as Superman, once destroyed a universe
Aside from having super strength and the power of flight, Shazam can speak, understand any language, control electricity, see the future, and conjure up items. He once had a fight with Wonder Woman that destroyed an entire universe. In an arm wrestling match, he and Superman were evenly matched. What makes him unique is the childlike innocence of a kid in a superhero's body.