Why Swara Bhasker and others are advocating 'orgasm inequality'
Why Swara Bhasker and others are advocating 'orgasm inequality'
Written by
Siddhant Pandey
May 30, 2019, 08:43 pm
3 min read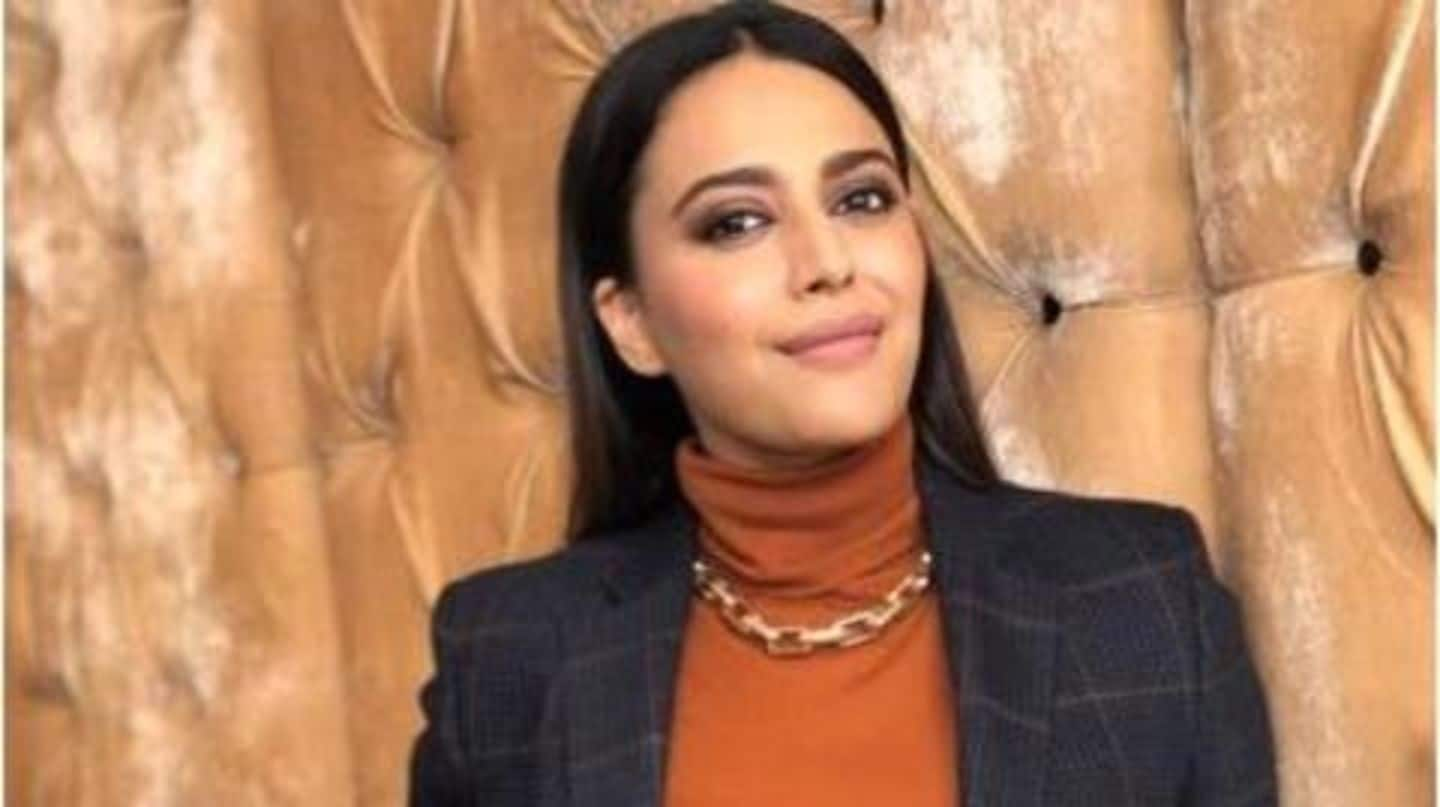 If getting trolled could win elections, Swara Bhasker would be Prime Minister. Most famously, the actor was slut-shamed by trolls for the masturbation scene in the 2018 film Veere Di Wedding. However, none of that keeps her from voicing issues. Recently, Bhasker, who often speaks about gender bias, raised the concern that Indian women are not having enough orgasms. Here are more details.
Durex India revealed 70% Indian women never orgasm
Bhasker's call for a conversation around female orgasms comes as part of the #OrgasmInequality campaign by the condom brand Durex India. Durex India unveiled that 70% women in India do not have an orgasm every time they have sex. Addressing the statistics, Bhasker said, "In India, we already have so much social inequality, gender inequality... We cannot add orgasm inequality to that list."
'To end gender inequality, we have to end orgasm inequality'
In a video shared by Durex India, Bhasker said, "So many women feel embarrassed about their own pleasure." "A friend and I were talking recently and she mentioned how she had to fake an orgasm because she's not comfortable discussing it," she said. "This has to stop." She added, "If we have to end gender inequality, we also have to end orgasm inequality."
Saloni Chopra, Aparshakti Khurana, Karan Kundra also participated
Already, actors Saloni Chopra, Aparshakti Khurana, Karan Kundra, and comedian Kenny Sebastian have supported the #OrgasmInequality campaign. Kundra said the figures aren't surprising since Indian society never speaks about female sexuality while Khurana apologized to women on behalf of all men. Chopra found the statistic "jarring." She said she never realized it was so high, adding that she knows women who have never orgasmed.
In a comedic video, Sebastian articulates the difference in orgasms
"Men get turned on like a switch. It's quick. With women, it's more like a volume dial approach that goes 1-100. You can't get to 100 without skipping any of the steps, right? She doesn't skip the steps, so why do you," Sebastian quipped. "We need equality in orgasms. Come on, man! I mean... Make her cum, man. It's the least you could do."
Internet celebrity Kusha Kapila writes hilarious poem explaining female orgasms
Separately, former actor and columnist Pooja Bedi encouraged women to share their orgasm stories with the hashtag #IFakedItToo to break the stigma. Bedi would also be taking over Durex India's Twitter handle on June 1 at 1 pm and answer questions on female orgasms.
Why is the female orgasm so elusive?
It's not, actually. It's just that a penis is a bit easier to stimulate than the female genitalia, of which there's little understanding because female sexuality is often stifled. According to Kinsey's research, women can achieve orgasm in four minutes. So, ask yourself if you're even trying. There are essentially three ways to climax- vaginal (not as effective as you think), clitoral, and anal.
Women's bodies have been reserved for men for too long
Female sexuality has been reserved for men (e.g. men's obsession with lesbian porn) and tailored to serve their needs for long, so much so that women today have to reclaim ownership of their own bodies, which never should've been stripped away, to begin with. Trauma, shame, ignorance, trickled down over centuries, continue to make discussions around female sexuality hard and it's time for reparations.