When Deepika Padukone opened up about her mental health issues
When Deepika Padukone opened up about her mental health issues
Jan 22, 2020, 03:11 pm
3 min read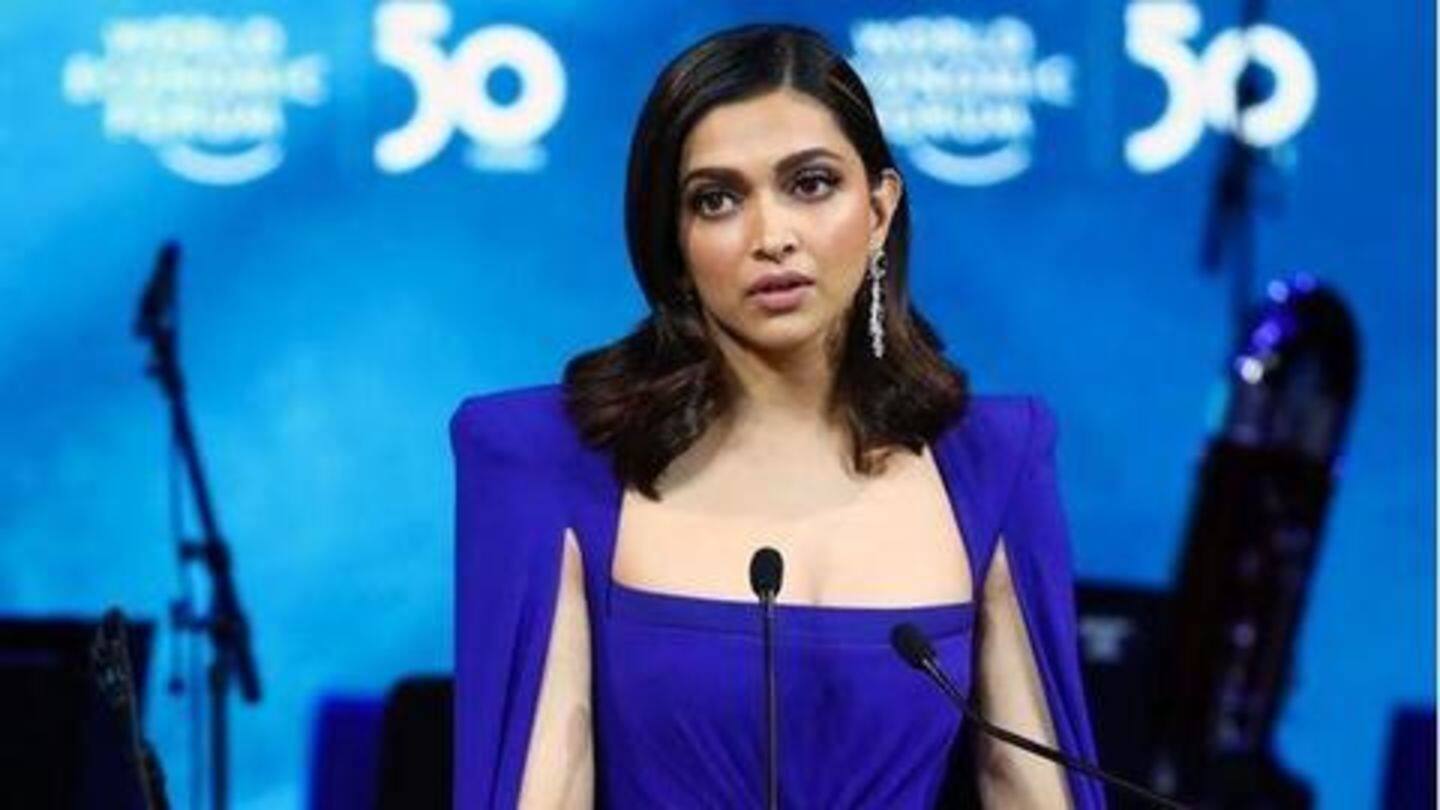 Actor Deepika Padukone was on Tuesday conferred with the Crystal Award at the ongoing World Economic Forum (WEF) in Davos, Switzerland, for her contribution towards spreading awareness about the importance of mental health. "My love-hate relationship with (mental) illness has taught me so much," Deepika said at the forum. Here's looking back at times when Deepika opened up about her struggle with mental health.
Everything in world is done with hope: Deepika at WEF
Speaking at WEF, Deepika said, "Mental illness has presented us all with a very tough challenge, but my love-hate relationship with the illness has taught me so much. To be patient for one, that you aren't alone, but most importantly that there is hope." "For in words of Martin Luther King, everything that is done in this world is done with hope," she added.
Depression is treatable like any other illness, said Deepika
Deepika asserted, "Depression is a common yet serious illness. It is important to understand that anxiety and depression is like any other illness and treatable. It was experience with this illness that encouraged me to set up Live Love Laugh (a non-government organization)."
In 2015, Deepika founded the Live Love Laugh Foundation
In light of her own struggle with depression, Deepika, in October 2015, founded the Live Love Laugh Foundation, an NGO working to reduce the stigma around mental health and spread awareness about it. The foundation conducts research and carries out training sessions and lecture series about mental health problems and treatment, with help from some of the best known thinkers and achievers.
Deepika's struggle with depression started in 2014
Earlier, in an interview with HT, Deepika had revealed that her struggle with depression started in early 2014. "In early 2014, while I was being appreciated for my work, one morning, I woke up feeling different...it was all downhill from there. I felt a strange emptiness in my stomach," Deepika had told the daily. At that time, she was shooting for Happy New Year.
"Once, while talking to my mother (Ujjala Padukone), I broke down. She realized the problem, and got in touch with a psychologist friend, Anna Chandy (Deepika's therapist), to get to the root of cause," Deepika said. "The counseling helped, but only to an extent. Then, I took medication, and today I am much better," she added, admitting she was initially hesitant to take medication.
Important to live, love, laugh: Deepika at NGO launch
Then, during the launch of her NGO in 2015, Deepika had said, "We need to spread awareness about mental health." "I know in the current scenario, we lead stressful lives but you have to keep reminding yourself that it is important to live, love and laugh. After all that is what life is all about," she had added.
Deepika has said that coming out about her mental health struggles also helped her. "Sharing my experience with depression made me feel lighter. It was like a huge weight lifted off my shoulders, I felt transparent with no fear of being judged. Just felt that it was important for me to share something that was very personal to me," she had said in 2018.