Kal Penn to be in 'Taarak Mehta Ka Ooltah Chashmah'?
Kal Penn to be in 'Taarak Mehta Ka Ooltah Chashmah'?
Written by
Pallabi C Samal
May 01, 2019, 07:49 pm
3 min read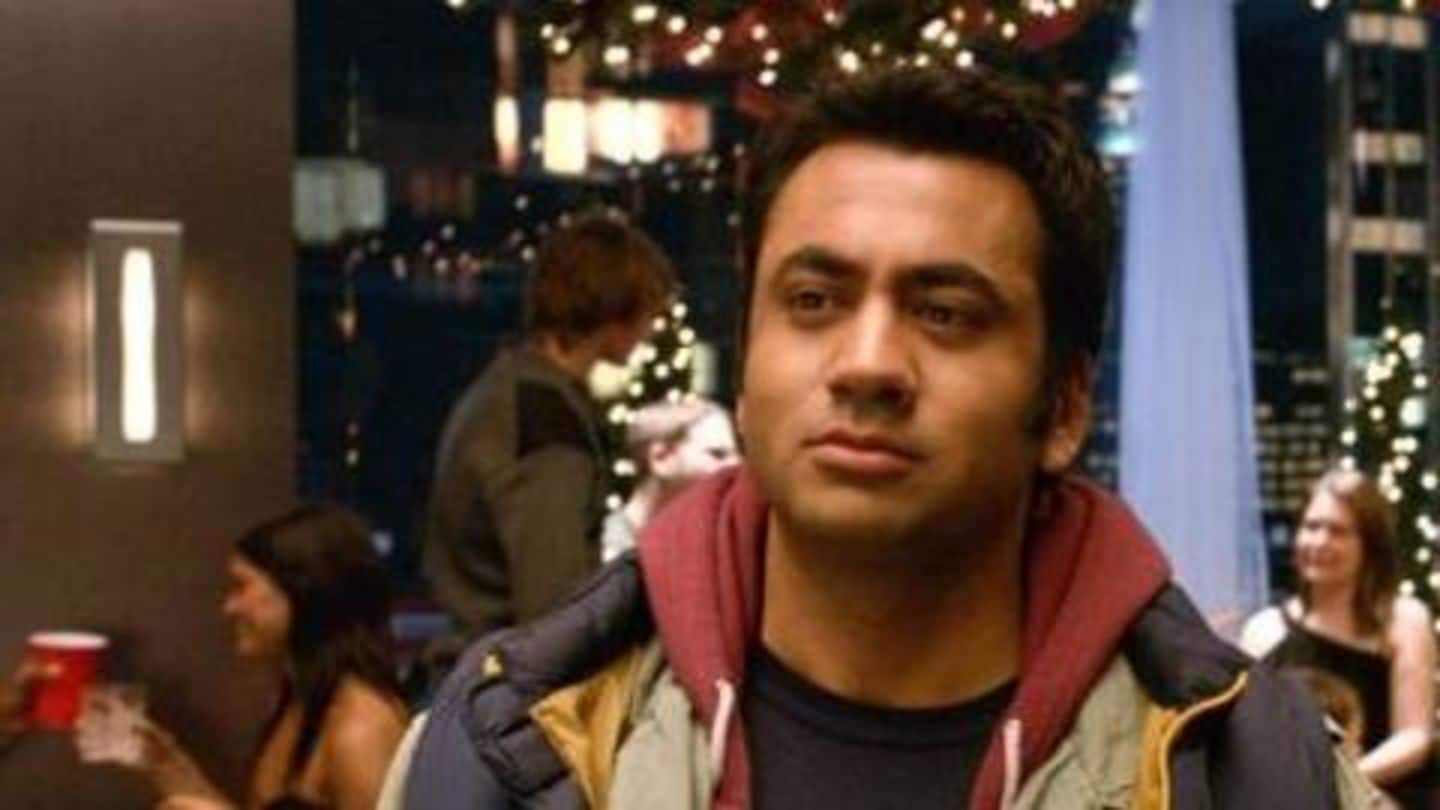 Indian-American actor Kal Penn took the Twitter by storm recently, when he posted a 45-second video of his, where he's seen impersonating a Gujarati 'Ladies Bhai'. Penn, in the video, speaks in chaste Gujarati about a 2 or 3-hour long kiss he had with his neighbor. Netizens went berserk, and suggested that he should appear in Taarak Mehta Ka Ooltah Chashmah. He has responded.
Penn is best known for his show, 'Harold & Kumar'
Penn, best known for his character Kumar Patel in the Harold & Kumar film series, was born Kalpen Suresh Modi to a Gujarati family. Eventually he changed his name to Kal Penn. So on April 29, he returned to his roots, posted this hilarious video, and captioned it as, "Meet Ladies Bhai: an old, ridiculous Gujarati sketch character with a great shirt."
I'm very fond of ladies, Penn says in this sketch
Show producer welcomes Penn, says 'Great to hear from you'
The tweet has garnered 4,100 likes already, and it didn't take netizens long to suggest Penn to think about doing a role in the popular sitcom, which shows the life of a Gujarati family. The 42-year-old has replied saying that "this has legit been a goal." He also tagged the show's official Twitter handle. And guess what, its producer Asit Kumarr Modi has responded.
Already have an empty flat beside Jethalal's in Gokuldham: Producer
Kalpen bhai! Great to hear from you, I already have an empty flat beside Jethalal's in Gokuldham so you're always welcome... In case, tame tamara mitra Harold ne laavo toh 'Harold and Kumar's Pravaas to Gokuldham' toh huj produce karis!

— Asit Kumarr Modi (@AsitKumarrModi) April 30, 2019
'Taarak Mehta Ka Ooltah Chashmah' is India's longest running sitcom
Now, a bit about the show, India's longest running sitcom. Taarak Mehta Ka Ooltah Chashmah has been on air since 2008, and running successfully since. It is based on the column Duniya Ne Undha Chasma written by late journalist-playwright Taarak Mehta for Chitralekha, a Gujarati weekly magazine. The cult classic show features Dilip Joshi (Jethalal Champaklal Gada), and Shailesh Lodha (Taarak Mehta), among others.
Penn gained critical acclaimed in 2006 release, 'The Namesake'
Coming back to Penn, he gained critical acclaim as an actor for his role of Nikhil "Gogol" Ganguli in Mira Nair's The Namesake. More recently, he appeared in Bhopal: A Prayer For Rain, based on the Bhopal gas tragedy. It was a bilingual film, and Penn learned Hindi from an instructor. Since then, he has expressed his willingness to do more Hindi films.
Kal Pacino: This was the screen-name chosen by Penn initially
About changing his name, Penn said, "I thought that I should have a cool name. I very closely escaped being named Kal Pacino! Finally we decided on Kal Penn and whether it was the name or a new agent I had hired then, it worked."
Penn has also worked in the Barack Obama administration
Penn ventured into politics and advocated for Barack Obama during his presidential campaign in 2007 and 2008. He was also a member of Obama's National Arts Policy Committee. In early 2009, Penn was offered the position of Associate Director of the White House Office of Public Engagement in the Obama administration, which he accepted. For this official designation, Penn started using his birth name.