High vaccination coverage helped India defeat COVID-19 third wave: Report
High vaccination coverage helped India defeat COVID-19 third wave: Report
Written by
Manzoor-ul-Hassan
Edited by
Ramya Patelkhana
Mar 18, 2022, 02:59 pm
3 min read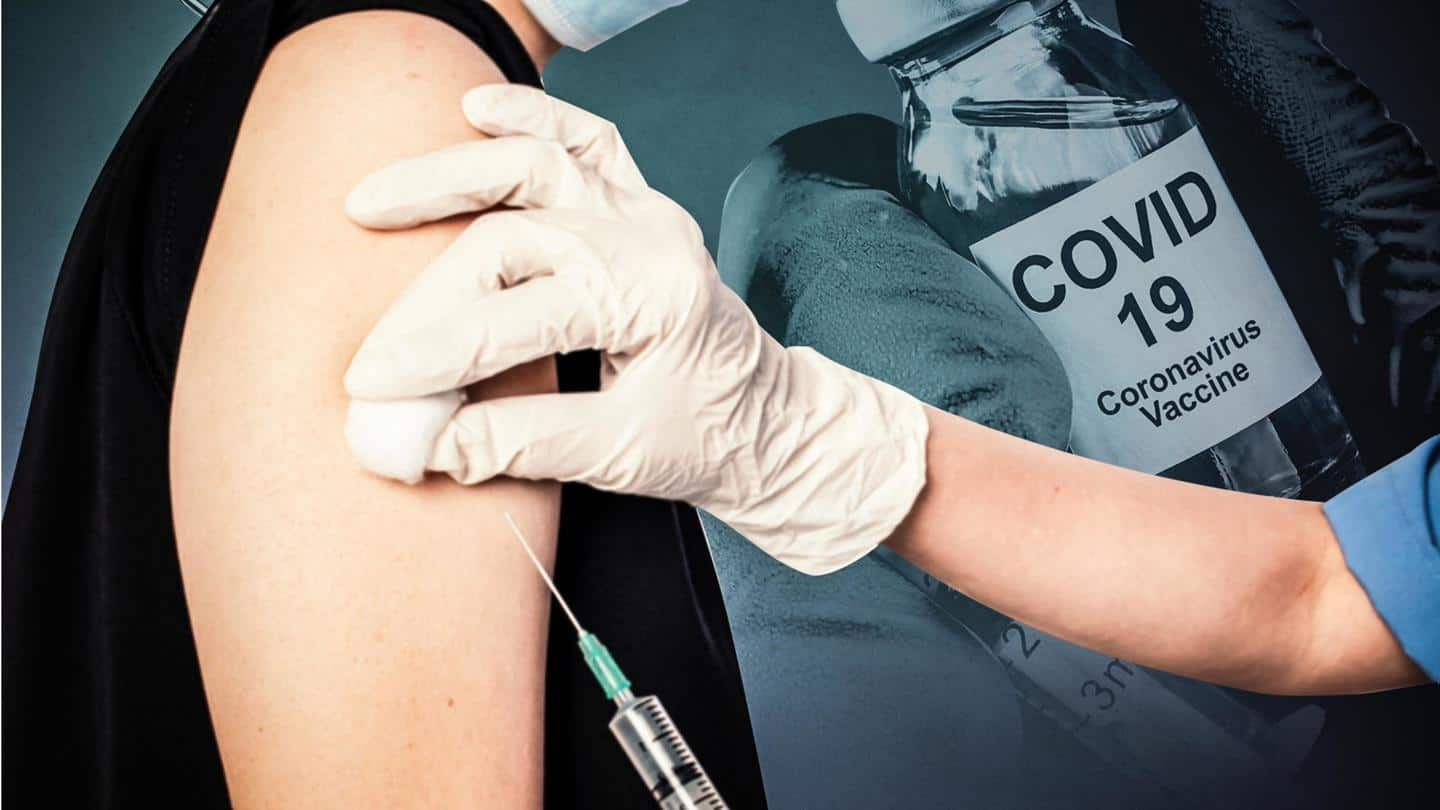 India has administered nearly 181cr COVID-19 vaccine doses since the commencement of the coronavirus immunization drive 14 months ago. This means, over 90% of the 200cr vaccine doses stockpiled during this period have been administered. Moreover, India has achieved near-saturation vaccination levels among the adult population and all these factors helped the country weaken the third COVID-19 wave, reported News18 citing a government official.
Why does this story matter?
The high vaccination coverage played a crucial role in the country's potential to thwart the third wave. This would also help the country counter future pandemic waves, said the official.
Notably, COVID-19 cases in India have been declining in recent weeks. However, the Health Ministry called for high-level alertness and intensified surveillance amid the exponential rise in COVID-19 cases in China and Southeast Asia.
India's active cases account for 0.07% of total caseload
India's active caseload currently stands at just 29,181 cases with active cases accounting for 0.07% of total infections while the recovery rate is 98.73%. On Friday, India recorded 2,528 new cases in the last 24 hours; both daily and weekly positivity rates stood at 0.40%.
Over 81cr adults fully vaccinated in India
In India, approximately 88 crore adults have received their first dose of the COVID-19 vaccine, while nearly 81 crore adults have been administered their second doses, too, indicating a near-saturation level among the country's 94 crore adult population. This near-saturation level is one of the reasons why India's daily immunization rate has fallen to an average of 20 lakh doses in March, reported News18.
It is a big achievement, says official
The official said 181cr vaccine doses had been administered as of Thursday while over 17cr doses were in stock with state governments/UTs. India's private hospitals also had doses in stock, "taking the total stock in last 14 months to be over 200cr." Calling the vaccine coverage a "big achievement," the official told News18, "We also have three indigenous vaccines now part of the drive."
Vaccination also underway for 12-14-year-olds
Recently, India expanded its COVID-19 vaccination program to children aged 12-14 years. Earlier in January, it had started immunization of those aged 15-18 years. This is expected to boost the vaccination numbers, helping in the country's fight against COVID-19. Moreover, in addition to Covishield and COVAXIN, Biological E's Corbevax vaccine is now part of India's immunization drive as it is being used for 12-14-year-olds.
Precautionary doses for all persons above 60
The Centre recently also announced anyone aged 60 years would be able to get the precautionary dose of the COVID-19 vaccine. Earlier, only senior citizens with comorbidities were eligible for precautionary doses. Meanwhile, the official said, the government was also discussing whether precautionary doses should be given to the entire adult population and a decision is likely to be taken in a few months.