Google Doodle celebrates India's first woman doctor
Google Doodle celebrates India's first woman doctor
Mar 31, 2018, 02:21 pm
2 min read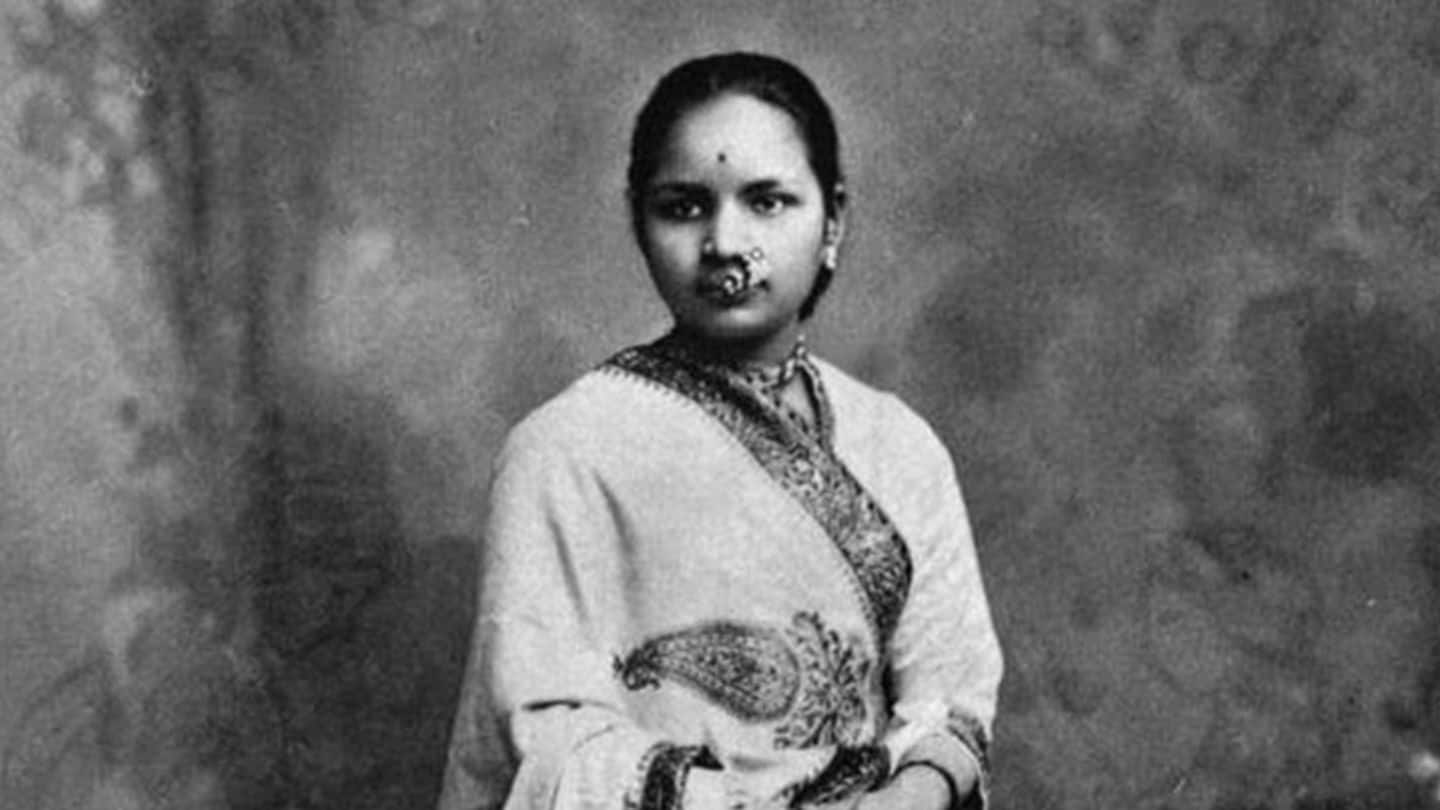 Today, Google is celebrating the 153rd birth anniversary of Anandi Gopal Joshi, India's first female doctor, with a doodle. She is holding her degree and wearing a stethoscope around her neck in the doodle designed by Bengaluru-based artist Kashmira Sarode. From being a child bride to becoming a doctor, Anandi's short, tragic life is one of courage and determination. Here's more about her.
As per custom, Anandi was married at a young age
Anandi was born as Yamuna in Maharashtra's Thane district in 1865. Following the child-marriage tradition, she was married at age 9 to Gopalrao Joshi, a widower who was 20 years older to her. At the tender age of 14, she gave birth to her first child. However, death of her 10-day old baby, due to lack of medical care, encouraged her to study medicine.
Young Anandi even traveled to US to study medicine
Imagine being completely illiterate and then going on to becoming a doctor at age 19. Seems impossible, right? Anandi managed this feat. Her husband, known to be progressive, played an important role in her early education, teaching her to read and write. At age 16, she went to Women Medical College of Pennsylvania (now Drexel University College of Medicine) in the US.
However, Anandi's life was tragically cut short by tuberculosis
In Pennsylvania, Anandi completed her thesis on "Obstetrics among the Aryan Hindus." She received her degree at age 19 and returned to India with dreams of opening a medical college for women. Unfortunately, she wasn't keeping well and died just short of her 22nd birthday due to tuberculosis. Though she died young, Anandi succeeded in inspiring subsequent generations to live their dreams.
Anandi received much appreciation, even from Queen Victoria
Anandi received praise from Kesari editor Lokmanya Tilak; even Queen Victoria congratulated her for this feat. Her biography was written by Caroline Wells Healey Dall in 1888. She was also immortalized on TV in Kamlakar Sarang-directed serial "Anandi Gopal," which aired on Doordarshan. Interestingly, a crater on Venus is named after her. And, a Lucknow institute has named an honorary award after her.