Computer Science and IIT-Bombay are hot favorites of JEE toppers
Computer Science and IIT-Bombay are hot favorites of JEE toppers
Jun 28, 2018, 05:39 pm
2 min read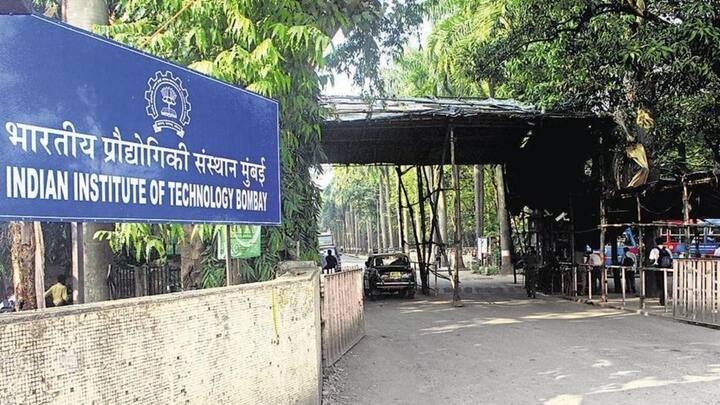 Computer Science and IIT-Bombay have emerged as the top favorites this time, with most JEE toppers preferring this course in this institute, the Joint Seat Allocation Authority (JoSAA) has revealed. Interestingly, the all-India toppers across all categories- general, women, SC, SCT and OBC- have made it to Computer Science in IIT-Bombay. The number of women at IIT-Bombay has also doubled from 8% to 16.5%.
IIT-Bombay followed by Delhi, Madras, Kharagpur and Kanpur
Though the JoSAA hasn't released all details, it has said that IIT-Bombay received the most applications this year, followed by IIT-Delhi, IIT-Madras, IIT-Kharagpur and IIT-Kanpur. "All seats, except for some which had no takers, have been allotted in the first round itself," an official said. The first seat allotment was issued publicly yesterday. IITs plan seven more, assuming seats remain vacant.
Women at IIT-Bombay double from 8% to 16.5%
This was also the first time that all IITs kept aside 14% seats for women. At IIT-Bombay, 159 candidates have been allotted these reserved seats in the first round. This has taken women's representation at Bombay to 16.5%. However, it might increase, as more girls might be admitted in the other gender-neutral seats. Last year, women accounted for just 9.15% of all IIT seats.
Qualified candidates increased from 18,138 to 31,980 this time
This time, only 18,138 had been shortlisted after the JEE Advanced, but it raised worries that all 11,279 seats might not be filled. Upon directions from the HRD Ministry, the Joint Admission Board then issued a supplementary list, taking the number of qualified candidates to 31,980. By rule, the number of shortlisted candidates must be at least twice the number of seats.
Rising number of vacancies at IITs a cause for concern
According to IIT-Kanpur, the 2018 JEE-Advanced organizer, an "error-free question paper" was the main reason behind the fall in qualifiers this time. Last year, seats were fewer (10,998) and qualifiers more (51,000), yet 121 seats were left vacant after seven rounds of counseling. The number of seats left empty has been increasing: in 2014, there were three, 50 in 2015, and 96 in 2016.