Alwar: Family's sole bread-winner killed by 'gau-rakshaks.' Minister cries 'conspiracy'
Alwar: Family's sole bread-winner killed by 'gau-rakshaks.' Minister cries 'conspiracy'
Jul 22, 2018, 02:42 pm
3 min read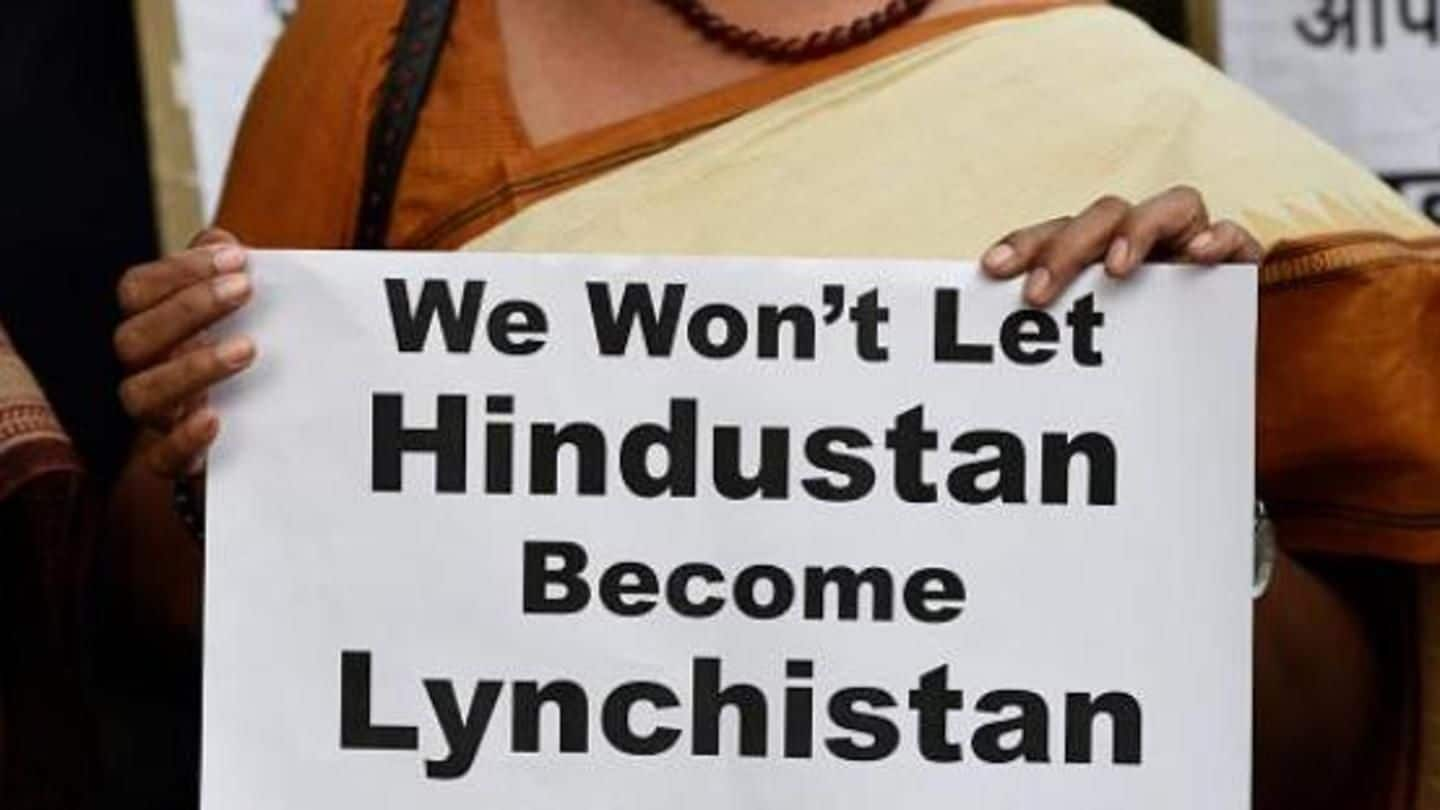 Yesterday, Rakbar Khan's family in Mewat, Haryana, was eagerly awaiting him. After he returned home, Asmina, his wife, planned to cook biryani, his favorite. What they received instead was news of his brutal murder by 'gau-rakshaks' in Alwar. Now she's left with the responsibility of seven children. But Junior Finance Minister Arjun Ram Meghwal thinks it's a "conspiracy", the result of "Modi's rising popularity."
Rakbar was visiting Alwar to buy cows
Rakbar was visiting Lalavandi village in Rajasthan's Alwar with Aslam, a friend, to buy two cows, the latter said. They left Mewat 5pm Friday and reached Lalavandi at night. Then they bought two cows from a villager, paying him Rs. 60,000, and started the journey back home. Suddenly, some locals started shouting about cow smugglers. "I got scared and ran towards the field," Aslam said.
Friend hid for a whole night before he could escape
Rakbar, who was holding the cows, was trapped. The men fired guns first and then started beating him, Aslam recalled. He didn't see their faces in the darkness, but said he can identify the voices as they were "abusing us very loudly." Aslam remained hidden in the fields till Saturday morning. "Then I came out and took a lift to reach my village."
Family denies Rakbar was involved in illegal acts
Family members of Rakbar, who stayed with his wife, children and parents, have denied he was a smuggler. He had borrowed Rs. 50,000 to buy new cows and already owned three, so why'd he steal cattle, they asked. "Had he indulged in illegal transport, he could have built a nice house," Asmina said. Rakbar's brother demanded a job and financial assistance for the family as compensation.
Minister compares current case to 1984 riots
Even as the family grieved, Union Minister of State (Finance) and Bikaner MP Meghwal made some condemnable comments. "As Modi's popularity rises, such incidents will keep being reported. During Bihar elections, there was 'award-wapsi.' During UP polls, there were lynchings. In 2019, there will be something else," he said. He also called the 1984 riots "the nation's biggest mob lynching," trying to shift blame.
Surprisingly, Vasundhara Raje is quick to react
However, Rajasthan CM Vasundhara Raje, unlike her characteristic silence, was quick to condemn the incident. "Strictest possible action shall be taken against the perpetrators," she tweeted. "Such behavior is certainly abhorrent and despicable — and not characteristic of Rajasthan."
Rakbar's body has returned, but family refuses to bury him
Police brought Rakbar's body back to Mewat yesterday after a post-mortem. But News18 reported that his family and villagers have refused to bury him till justice is done. Rajasthan police have arrested three people till now. Investigation is underway to find others. Sher Mohammad, Sarpanch of Mev Panchayat in Alwar, said when ministers are felicitating lynching-accused, how will such incidents stop?
The SC recently took cognizance, lashing out at the government
This is the third such case in Rajasthan in a year. In April'17, a mob killed dairy farmer Pehlu Khan, who was transporting cattle. Police later found he had valid permits. In November, the body of Umar Mohammed, allegedly lynched, was found on railway tracks. Recently, the SC took cognizance, giving the Centre four weeks to come up with a law on such crimes.