JEE Main 2018: Reactions, expert's take, answer key
JEE Main 2018: Reactions, expert's take, answer key
Apr 09, 2018, 11:36 am
3 min read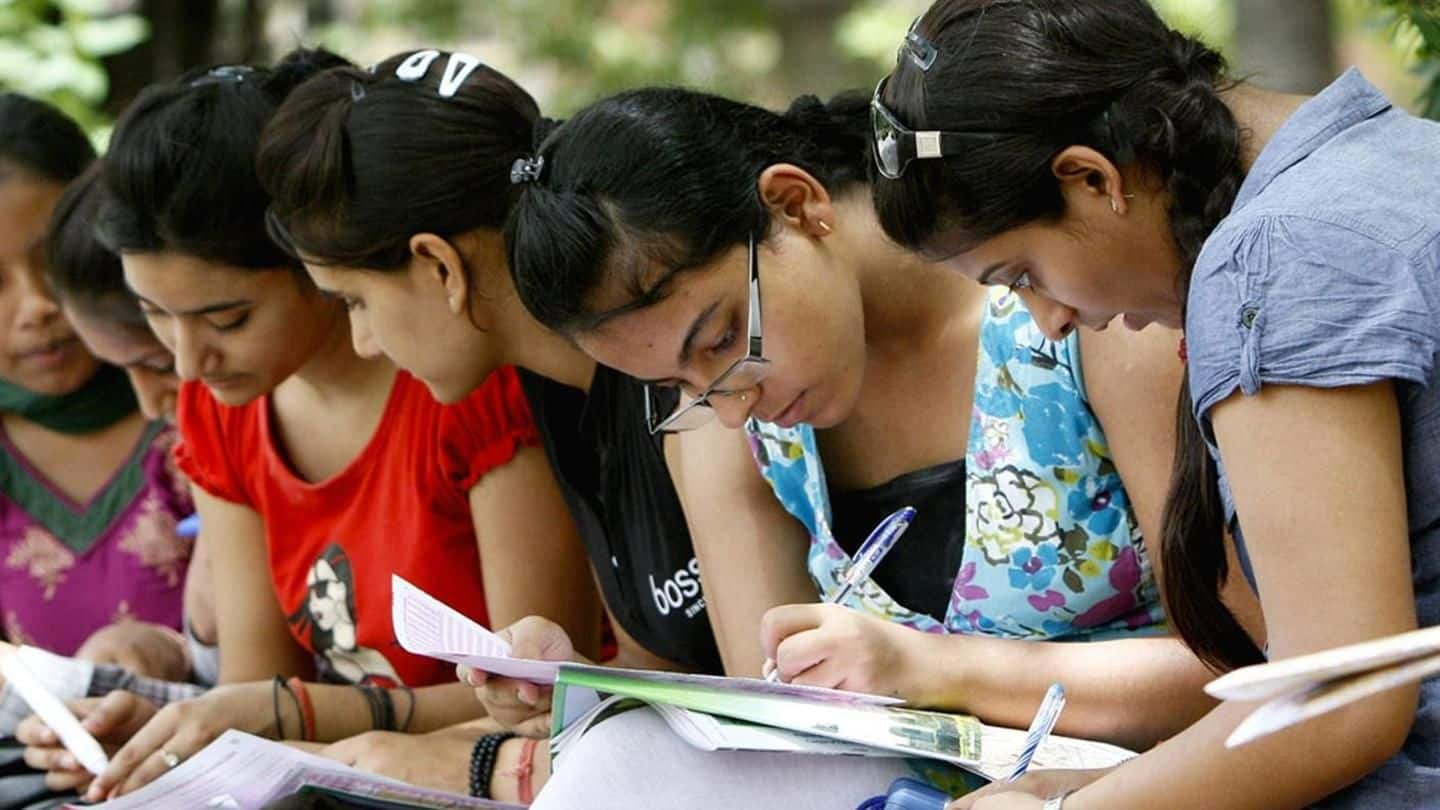 Twelve lakh students across India appeared the critical JEE Main yesterday, that will decide their admissions into the prestigious IITs and other engineering colleges. Though reactions were largely mixed, most agreed that the Physics part was more difficult compared to Mathematics and Chemistry. There were quite a few time-consuming and tricky questions too. If you had appeared the exam, here's the (unofficial) answer key.
Math was lengthy, Chemistry had more questions from Organic
For Mahendra Patel (Allahabad), the Math part was exhausting due to "complex nature of questions." Riya Banzal (Kota) and Sumit Vyas (Mumbai) agreed that this section was also very lengthy. "Algebra was given more importance than calculus in the paper," Sumit said. Subhra Supakar (Kota) said there were more questions from organic than inorganic chemistry. Some said they will challenge the CBSE over the paper.
Physics was tough, though most questions were from Plus-2 syllabus
Saurabh Shukla (Allahabad) and Adarsh Kumar (Faizabad) said Physics was the toughest. Shaksham Sharma (Bhopal) agreed, though most questions were from the Class 11 syllabus, he added. In complete contrast, Subhra Supakar found Physics the easiest part of all three. For Manya Goel (Mumbai) too, the Physics portion was easier than Chemistry. "However, it was difficult to solve the paper in three hours."
This year's paper was more difficult than last year
Akansha Laddha (Kota), who had appeared the JEE 2017 too, found this year's paper more difficult. "While mathematics part was easy, chemistry was tricky and physics was of moderate level," she said. A Bhopal teacher predicted the cutoff is likely to be similar to 2017.
Expert's review of the 2018 JEE Main paper
The verdict of Aakash Chaudhry, Aakash Institute Director, was in similar lines. Physics was more difficult than last year, with "few elements of surprise," he said. "The Mathematics paper overall was slightly on the difficult side. There were 7-8 lengthy questions, but a few questions were straightforward as well." The Chemistry paper had average difficulty level. Those who took coaching will find the paper easier, he said.
Check out the answer key here
There were four sets of question papers with 90 marks each. Visit www.toppr.com for the unofficial answer keys for all four. CBSE is expected to release the official answer key on the JEE website later this month.
2.2L successful candidates will appear the Advanced in May
Of the 12L who appeared the JEE Main, some 2.2L will be shortlisted for the Advanced, scheduled to be held on May 20. Registrations will begin on May 2. For the first time, the Advanced is going completely online this year. To allow students to familiarize themselves with the pattern and style, IIT-Kanpur will hold mock tests during May 1-5.