Another Gorakhpur? Oxygen deficiency allegedly kills 49 children in Farrukhabad
Another Gorakhpur? Oxygen deficiency allegedly kills 49 children in Farrukhabad
Sep 04, 2017, 10:57 am
2 min read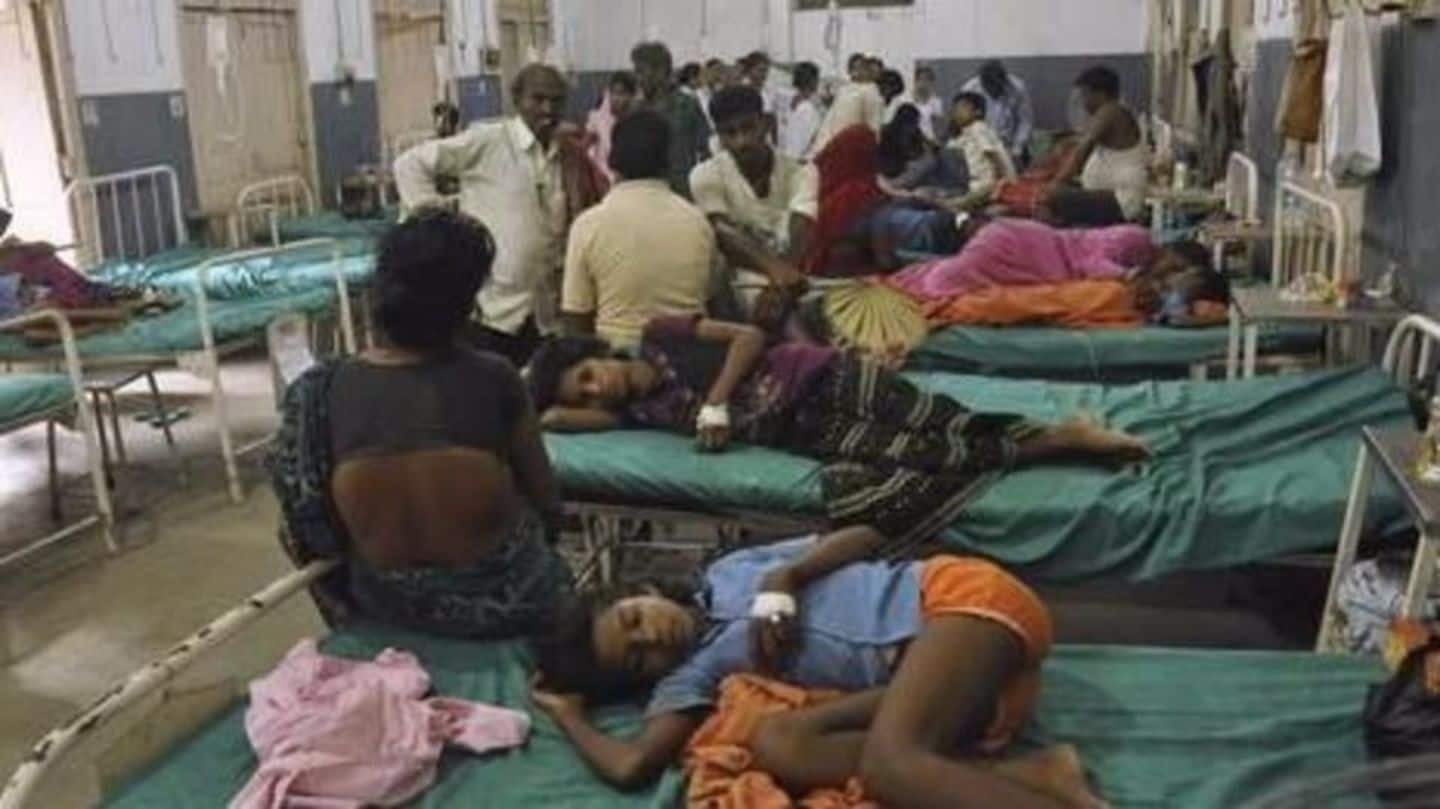 In a shocking case, 49 children have died in a government hospital in UP's Farrukhabad within a month allegedly due to lack of oxygen. The hospital administration claims there were medical reasons behind the deaths. This comes less than a month after over 60 children died in a few days at Gorakhpur's BRD Hospital allegedly due to disruption in oxygen supply.
Despite the hospital administration's denial, DM's notices went unheeded
Thirty of 211 children died in the sick newly-born care unit (SNCU) between July 21-August 20 while 19 of 461 children born there died during or after delivery. According to Dr. Kailash Kumar, SNCU in-charge, the deaths happened due to various reasons like premature births, birth complications, or delay in seeking medical attention. However, 19 notices sent by District magistrate Ravindra Kumar went unheeded.
Meanwhile, one doctor blamed parents for the tragedy
Dr. Archana blamed lack of awareness among mothers. "They aren't educated. Their children have water or blood deficiency but they won't come to know unless the issue becomes complicated," she said, adding, "Often they delay surgeries, taking much time in deciding about it."
Days ago, a similar tragedy in UP grabbed international attention
This adds to the Adityanath government's increasing list of troubles. In recent times, it has had to face flak over a sharp rise in crimes. Then around August 12, the Gorakhpur fiasco happened; the government was left red-faced after it kept denying lack of oxygen as the cause, but then reports confirmed it. Findings later revealed the tragedy could have been avoided with some care.
The next few days brought to light more such incidents
Soon, similar reports emerged from elsewhere too, throwing light on the dismal health situation. On August 20, three newborns died at Raipur's BR Ambedkar Hospital (Chhattisgarh) due to drop in oxygen supply pressure. Later, the oxygen supply operator was suspended after he was found inebriated on duty. It then emerged that Banswara's MG Hospital (Rajasthan) had recorded 90 children's deaths in just two months.
What's happening at the Farrukhabad hospital now?
An FIR has been registered against top officials at the hospital, including the chief medical officer and chief medical superintendent as well as some doctors. Meanwhile, the DM has ordered a magisterial inquiry into the ongoings. Lashing out at the BJP government, the SP has demanded an apology from the health minister and sought his sacking.