#AppleEmployeeShooting: FIR against Kejriwal for 'promoting enmity on religious grounds'
#AppleEmployeeShooting: FIR against Kejriwal for 'promoting enmity on religious grounds'
Written by
Anjana Raghav
(Sourced from PTI)
Oct 01, 2018, 05:31 pm
2 min read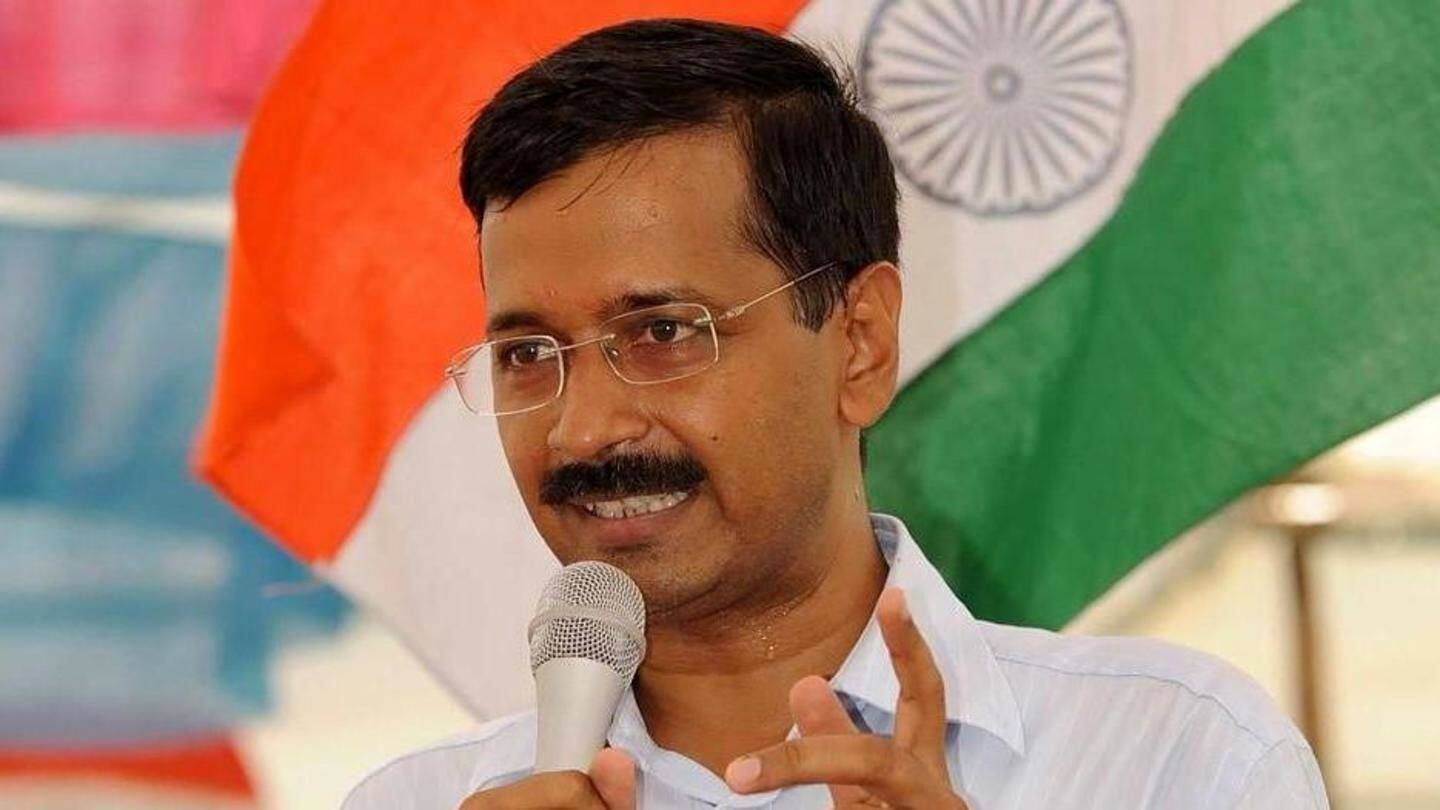 Delhi BJP leader Ashwini Upadhyay today lodged a police complaint against Delhi Chief Minister Arvind Kejriwal over the latter's tweets in connection with the shooting down of an Apple employee in Lucknow. Upadhyay, who is also a Supreme Court lawyer, sought registration of a case against Kejriwal accusing him of "promoting enmity on grounds of religion" and "doing acts prejudicial to maintenance of harmony".
BJP does not protect the interests of Hindus: Kejriwal
Upadhyay filed the complaint against Kejriwal at Tilak Marg police station. "We are seeking legal opinion on whether a case can be made out with regard to the complaint," a senior police officer said. The Aam Aadmi Party (AAP) supremo had yesterday hit out at the BJP over the killing of Vivek Tiwari, claiming "the BJP does not protect the interests of Hindus".
Tiwari was killed by cop when he didn't stop car
Tiwari (38) was shot dead on Saturday by a police constable in Gomti Nagar area of Lucknow when he didn't stop the car for checking. Kejriwal had slammed the saffron party over the incident on Twitter. "Vivek Tiwari was a Hindu, right? Then why was he killed? BJP leaders rape Hindu girls across the country?... BJP isn't a well-wisher of Hindus," Kejriwal tweeted.
Here's the inflammatory tweet by Kejriwal
विवेक तिवारी तो हिंदू था? फिर उसको इन्होंने क्यों मारा? भाजपा के नेता पूरे देश में हिंदू लड़कियों का रेप करते घूमते हैं?

अपनी आँखों से पर्दा हटाइए। भाजपा हिंदुओं की हितैषी नहीं है। सत्ता पाने के लिए अगर इन्हें सारे हिंदुओं का क़त्ल करना पड़े तो ये दो मिनट नहीं सोचेंगे https://t.co/A2LhxrVNpv

— Arvind Kejriwal (@ArvindKejriwal) September 30, 2018